Dealmaker: Walker & Dunlop Structures $175M for Mixed-Use, Multifamily
Walker & Dunlop, Bethesda, Md., structured $175.1 million in financing for a New Orleans adaptive-reuse development and three Utah multifamily properties.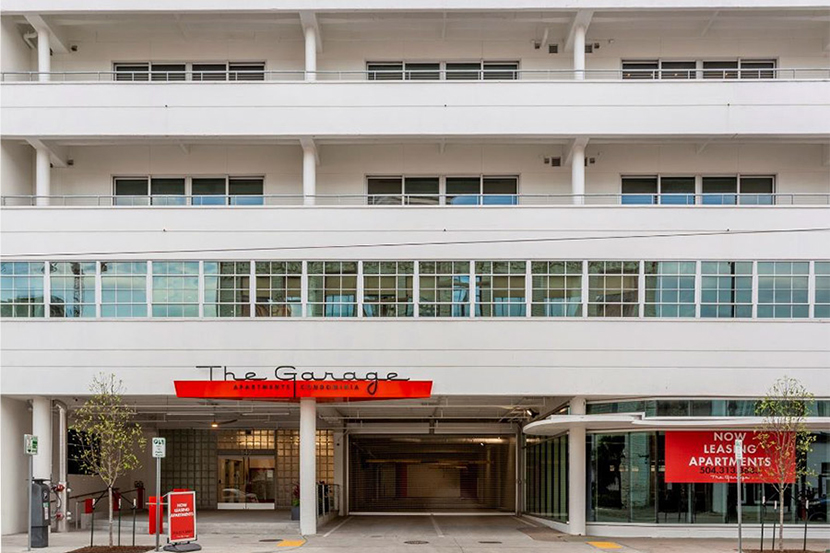 In New Orleans, Walker & Dunlop structured $29.7 million in bridge financing for The Garage, a newly redeveloped Class A mixed-use property in the city's Arts and Warehouse District.
Built in 1951, The Garage formerly served as an automobile dealership and parking structure known as Stephen's Garage. Today, the five-story property includes 51 apartments, 11 penthouse units and 20,940 square feet of ground-floor retail. It maintains some unique industrial features such as two car elevators that allow residents to park in front of their units.
Wisznia Architecture + Development purchased the property in July 2008. Completed in December 2019, the property's multifamily portion is currently undergoing lease-up and had reached 60 percent occupancy as the loan funded. The retail space is currently vacant.
Led by Senior Managing Director Stephen Farnsworth and Director Paul Garner, the Walker & Dunlop team structured non-recourse financing through Bridge Investment Group, Sandy, Utah. The financing package also included state and federal historic tax credits, a restoration tax abatement and a mixed-use transitional lease-up as well as converting the 11 penthouse condominiums into rental units.
The new bridge financing effectively retired the property's existing construction loan, and its three-year term provides time for the remaining lease-up and reimbursement for commercial tenant improvements.
The firm also arranged $145.4 million in financing for three Utah multifamily properties.
Boulder Canyon Apartments in West Jordan received $41.4 million. Canyon View Apartments in Orem received $43.8 million and Sugar Alley Apartments in Salt Lake City received $60.2 million in construction financing.
Led by Senior Director Jeff Kearns and Managing Director Greg Richardson, Walker & Dunlop arranged the financing for borrower and developer Eight Bay Advisors, Newport Beach, Calif.
The team utilized HUD's 223(f) refinance program to pay off the existing debt on Boulder Canyon and Canyon View, enabling the borrower to make immediate and short-term repairs on the properties and fund a replacement reserve for future repair needs.
For Sugar Alley Apartments, Walker & Dunlop structured the debt through HUD's 221(d)(4) new construction program, which includes both construction and permanent financing in a single loan.
Built in 2010, 280-unit Boulder Canyon sits in the southwestern portion of Salt Lake City county. Canyon View, a 288-unit multifamily property built in 1998 is 45 miles south of Salt Lake City. Both communities offer one-, two- and three-bedroom units and townhomes with designated carports and detached garages. Sugar Alley Apartments will be a 193-unit mixed-use development in Salt Lake City's Sugarhouse District. The Class A development will include 17,230 square feet of ground-floor retail space. Delivery is scheduled for October 2022.