People in the News Feb 2, 2021
MBA's Marcia Davies Named Top COO of 2020
Mortgage Bankers Association Chief Operating Officer Marcia Davies has been named at "10 Best COOs of 2020" by Industry Era magazine.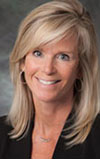 The magazine recognized Davies for her work at MBA and her founding of mPower, MBA Promoting Opportunities for Women to Extend their Reach, the largest networking organization for women in real estate finance.
"[Davies] has been a highly successful and influential leader in the real estate finance industry for years. As MBA COO, she has a proven track record for identifying and delivering new ways for the association to expand its impact and value to members," the magazine said.
Davies has been with MBA since 2011, where she is responsible for cross-organizational alignment, strategic initiatives and external relations, including the MBA Meetings, Membership, Education, Information Technology, Marketing, Public Affairs, Information Technology and Office Services divisions. Previously, she held executive positions with HUD and with Freddie Mac.

FHFA Names Clinton Jones General Counsel; Alfred Pollard to Retire
The Federal Housing Finance Agency announced Clinton Jones started as the Agency's new General Counsel. Jones succeeds Alfred Pollard, who is retiring from the Agency at the end of March.
Since 2019, Jones has served as a Senior Advisor with FHFA. Prior to joining the Agency, he served for 24 years in various senior legal roles with House Financial Services Committee, including General Counsel, Parliamentarian and, most recently, Senior Counsel for the Housing and Insurance Subcommittee. He was also a Vice President with Fannie Mae and an Attorney Advisor for HUD. He has been adjunct faculty at Howard University since 1990. Jones received his J.D., Master's in City & Regional Planning, and B.S. from the University of North Carolina at Chapel Hill.

Pollard has been the only General Counsel to serve the Agency since it was formed in 2008 and served as General Counsel to its predecessor, the Office of Federal Housing Enterprise Oversight. He has also served on several presidential mortgage fraud task forces and as a member of the Administrative Conference of the United States. In 2014, Pollard was named by National Law Journal as one of "America's 50 Outstanding General Counsel."
"Alfred has served admirably as General Counsel to every FHFA Director. I am grateful for his wise counsel, hard work, and dedication to the Agency," said Director Mark Calabria. "Clinton's long-standing career in public service, in-depth legal expertise in housing policy, and executive leadership skills will help bolster FHFA's work as a world-class prudential regulator."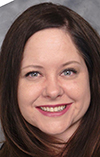 Cherry Creek Mortgage Promotes Tara Healy, CMB, to Chief Compliance Officer
Cherry Creek Mortgage, Denver, promoted Tara Healy, CMB, to chief compliance officer.
Healy has 20 years of experience within the mortgage industry, with a special focus on originations, operations management and compliance. Before joining Cherry Creek in 2016as vice president of compliance, she worked for 15 years at LenderLive, where she was most recently director of corporate compliance. Before that she was director of operations and operations manager at LenderLive, the company founded by Rick Seehausen, who was named president and COO of Cherry Creek Holdings in December.
Healy is the youngest female president of the Colorado Mortgage Lenders Association and a member of the Mortgage Bankers Association's legal issues and regulatory compliance committee. She earned the MBA Certified Mortgage Banker (CMB) designation in 2018.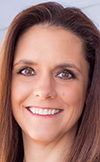 ACES Quality Management Names Amanda Phillips Executive Vice President
ACES Quality Management, Denver, named Amanda Phillips as executive vice president of compliance, responsible for expanding the breadth and depth of ACES' compliance and regulatory products.
Phillips most recently served as of counsel with Ballard Spahr, LLP, where her responsibilities included advising clients on the federal and state regulatory requirements governing mortgage lending, software, mortgage documents, business processes and practices. Prior to joining Ballard Spahr, she spent six years as in-house counsel and executive vice president of legal and regulatory compliance for Accenture Mortgage Cadence and an additional five years as senior vice president and director of compliance for a national mortgage lender.

Homespire Mortgage Promotes Listy Limon to Vice President of National Production
Homespire Mortgage, Gaithersburg, Md., promoted Listy Limon to Vice President of National Production. She will focus on executing Homespire's sales production strategy and accelerating the company's success in both new and existing markets. She will also serve a key role in the development of Homespire's National consumer direct division slated to open later this year.
Formerly Regional Manager for the Southwest Region, Limon joined Homespire in 2019, playing an integral role in the region's growth and success. She is a 20-year veteran of the mortgage industry.

Ashok Radhakrishnan Joins Verity Global Solutions to Lead Operations
Verity Global Solutions, San Antonio, Texas, named Ashok Radhakrishnan executive vice president and global chief delivery officer. He will lead Verity's operations and be responsible for expanding and delivering the company's breadth of services, creating new tech-enabled products and working with the executive team to grow the company.
Radhakrishnan's previous roles include serving as COO at ISGN, where he was part of the core executive team responsible for the company's strategic direction and business growth, both organically and inorganically. He is also a former vice president and country head with Ocwen Financial Solutions and a general manager and country head at Thomson Reuters, where he set up and ran large regulatory compliant operations in India.
Mid America Mortgage Hires Katherine Carlsen as Underwriting Manager
Mid America Mortgage Inc., Addison, Texas, hired Katherine Carlsen as underwriting manager. She will lead underwriting for Mid America.
Carlsen brings more than 30 years of mortgage. Her past employers include Wells Fargo and Salem Five Mortgage Company. Her professional achievements in previous roles include closing $100 million per month for six consecutive years, increasing closing volume by 100%, tripling submission volume and reducing turn time in underwriting from 10 days to only 24 hours.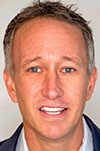 Nomis Solutions Taps Matt Woolley as Chief Revenue Officer
Nomis Solutions, Brisbane, Calif., hired Matt Woolley as Chief Revenue Officer. Supporting the company's strategic growth initiatives, he will help drive global revenue and increase sales of Nomis' analytics platforms and pricing tools, as well as boosting revenue growth and developing better relationships.
With more than 20 years of experience, Woolley brings expertise in sales and management across the mortgage technology and financial services industries, having worked with clients ranging from government agencies to lenders to banks and credit unions of all sizes across the country. Previously, he held a leadership position at LoanLogics, where he was in charge of the national sales and inside sales channels, coordinating and leading efforts with both marketing and account management teams – which supported a significant increase in the company's revenue year over year. He has additional experience with companies including Crosby Corporation, Interthinx, Homestore and Top Producer Systems, where he leveraged a consultative- and relationship-based approach to drive sales.