Dealmaker: CBRE Arranges $116M for Industrial, Multifamily
CBRE, Dallas, arranged $116.4 million for a four-property industrial portfolio and a California multifamily property.
CBRE Senior Vice President Mark McGovern, Vice President Brian Cruz and Production Analyst Colby Matzke arranged a $46.7 million loan for Westcore, a San Diego-based real estate investment firm that focuses primarily on industrial assets. The loan allowed Westcore to purchase four industrial assets in the western United States.
The subject properties house 704,065 square feet, including 14101 E. Otero Avenue in Englewood, Colo., 19516 S. Susana Road in Compton, Calif., 1551 South Fresno Avenue in Stockton, Calif. and 4455 W. Camelback Road in Phoenix, Ariz. The properties have a combined vacancy rate exceeding 50 percent, providing a value-add opportunity to reposition the space for new tenants.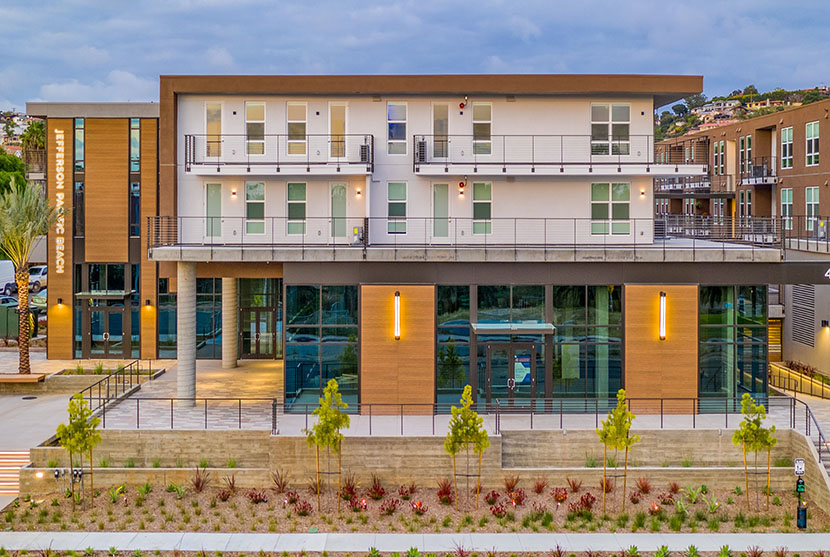 "This industrial portfolio consists of both high-quality, state-of-the-art industrial buildings along with older, very functional buildings," said McGovern. "Westcore will institute a capital improvement program and move quickly to lease and stabilize the portfolio."
CBRE also secured $69.75 million to refinance Jefferson Pacific Beach, a recently constructed, 172-unit multifamily community in San Diego's Pacific Beach neighborhood. Vice Chairmen Troy Tegeler and Trevor Breaux, Executive Vice President Scott Peterson and Senior Vice President Bill Chiles arranged the loan for property owner JPI, Dallas.
Located at 4275 Mission Bay Drive, Jefferson Pacific Beach has 169,500 square feet of residential space and 14,000 square feet of commercial space. The bayfront community is adjacent to the I-5 freeway and is less than three miles from the Pacific Beach Pier.
"Jefferson Pacific Beach is part of a broader effort within the City of San Diego to bring private development and community assets together to improve this prime area of the city," said Peterson. "This is the largest multifamily community to be built in the submarket in the last 20 years and was a very significant development for Pacific Beach."