People in the News Feb. 19 2021
Cherry Creek Mortgage Names Katy Uhl Chief Human Resources Officer

Cherry Creek Mortgage, Denver, named Katy Uhl as Chief Human Resources Officer.
Uhl comes to Cherry Creek Mortgage from Covius, where she was senior vice president of human resources. Prior to Covius, she held the same role at LenderLive.

Promontory MortgagePath Appoints Savita Ilango as Chief Financial Officer
Promontory MortgagePath LLC, Danbury, Conn., hired Savita Ilango as chief financial officer.
Ilango comes to Promontory MortgagePath from Kabbage, where she served as head of global financial planning and analysis. Prior to Kabbage, she worked in roles with increasing responsibility in controllership, financial planning, and consumer banking with Synchrony Financial and GE Capital.

Freddie Mac Appoints Pamela Perry, Amanda Nunnink to Equitable Housing Posts
Freddie Mac, McLean, Va., created two new senior leadership roles in its Single-Family and Multifamily business lines dedicated to addressing equity in housing. Pamela Perry will serve as Vice President of Single-Family Equitable Housing and Amanda Nunnink will serve as Vice President, Equity in Multifamily Housing.
Perry will lead a newly formed team responsible for creating solutions to break through historical barriers to achieving homeownership for minority families across the income spectrum, which has direct implications for wealth accumulation. She brings 25 years of legal experience in the financial services industry with expertise in fair housing and community development. She joined Freddie Mac in 2011 to oversee the company's fair lending program. She previously advised on solutions for complex corporate finance transactions with firms such as JPMorgan Chase & Co.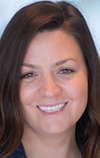 Nunnink will lead efforts to create sustainable improvements for renters and the rental housing industry and work across multifamily to elevate Diversity, Equity and Inclusion principles throughout the division. She brings nearly a decade of experience working with Freddie Mac's Optigo network. She joined Freddie Mac in 2012 in production and sales where she led development of several of Freddie Mac Multifamily's offerings. Prior, she held various production roles for banks and investment groups. She will also continue most of her duties as Vice President, Multifamily Investor Relations until she fully transitions to her new role.
MAXEX Adds Maloch Spivey and Steven R. Valladares, CMB, to Management Team
MAXEX, Atlanta hired Maloch Spivey and Steven R. Valladares, CMB, to the company's management team to support the next phase of growth for its digital mortgage exchange.
Spivey joins MAXEX as Managing Director of Loan Operations and Transaction Management, where he will lead operational delivery across the transaction lifecycle. Prior to joining MAXEX, he was a Senior Vice President of Correspondent Lending for Wells Fargo. His 17-year career spans a number of leadership roles at Wells Fargo across every stage of the loan operations process.

Valladares joins MAXEX as Managing Director – Head of Sales, where he will lead expansion of the company's seller sales and account management infrastructure. Prior to MAXEX, he was Vice President of National Lender Development for Wells Fargo. His 33-year career includes senior sales and operations roles at mortgage industry leaders including Fannie Mae, Triad Guaranty Insurance Corp. and SunTrust.

SLK Global Solutions Hires Shane Jones as Vice President for Tax Outsourcing Operations
SLK Global Solutions, Dallas named Shane Jones, to is leadership team as Vice President for Tax Outsourcing Operations. He will be primarily responsible for three areas: 1. Executing RETS integrations with leading mortgage servicing systems, 2. RETS' expansion into newer business areas and 3. Overseeing client engagements.
Jones comes to SLK Global Solutions after working at several firms, including Mr. Cooper and CoreLogic. Most recently, he served as Assistance Vice President of Escrow-Tax with Mr. Cooper.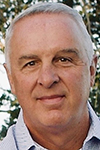 Lodasoft Adds Roy McGregor as EVP of Strategy
Lodasoft, Livonia, Mich., announced that McGregor has joined as Executive Vice President of Strategy, where he will lead the company's creation and execution of strategic initiatives to support its continued growth.
McGregor brings more than 20 years of industry experience to the Lodasoft team, spanning all facets of the mortgage space, including wholesale, retail and technology. Most recently, he was Director of Strategic Development for Ignite Integration Solutions, Inc., a custom software provider focused on the mortgage industry. Additionally, he held executive leadership positions with LendGenuity, Agile One Solutions, Awesome Technologies and MyAMC, as well as EverBank and GE Capital.
Dave Demster Joins Verity Global Solutions to Lead Sales, Marketing Efforts
Verity Global Solutions, San Antonio, Texas, announced Dave Demster has joined the company as senior vice president of sales and marketing. He will help lead Verity's growth initiatives and expand the company's roster of clients.
Most recently, Demster served as a managing partner at Mortgage Peer Network. His prior roles include executive vice president of Precision Risk Management Systems, a mortgage business intelligence provider, and president of the product and e-business groups at ISGN. He is also a former vice president of Fair Isaac Corp.'s mortgage business unit and a former national director of sales for Fannie Mae's software products.

Erika Banach Joins Marcus & Millichap Capital Corp. in Manhattan
Marcus & Millichap Capital Corp., New York, announced Erika Banach joined the firm as vice president of capital markets. She will focus on expansion of the business as well as on general operational matters.
Banach brings more than 15 years of real estate and international business experience to MMCC. Previously, as director of Extell New York Regional Center and Extell Utah Regional Center, Banach managed the EB5 business and raised capital for numerous marquee developments.

Westcor Land Title Insurance Company Promotes Erik Helgeson
Westcor Land Title Insurance Co., Denver, promoted Erik Helgeson to Regional Manager of Westcor's Mountain States Region.
Helgeson has been in the title industry for more than 22 years.

Invictus Capital Partners Announces Doug Kinney as Head of Investor Relations
Invictus Capital Partners L.P., Washington, D.C., appointed Doug Kinney as Senior Managing Director and Head of Investor Relations, responsible for communicating the vision and value of Invictus with its investors and the financial community.
Kinney has more than 25 years of experience and joins the company from BentallGreenOak where he most recently was Managing Partner and Co-Head of the Capital Raising and Investor Relations team. Prior to that, he held senior leadership positions at The Carlyle Group, Greenhill & Co., Credit Suisse Real Estate Private Fund Group, Heitman/PRA Securities Advisors and Heitman/JMB Realty Corp.

Philip Galligan Joins JLL Chicago Capital Markets Group
JLL Capital Markets, Chicago, announced Philip Galligan joined the firm as a Director in its Chicago office. he will focus on debt and equity placement transactions across the Midwest and nationally.
Mr. Galligan has more than six years of experience in commercial real estate finance and, in that time, has closed more than $1 billion of loans across various property types, including multi-housing, office, retail and industrial transactions. He has creatively structured a wide array of financing options for his clients, including land, bridge, ground-up construction, recapitalizations and permanent loans. He began his career as a credit analyst at TD Bank.
HUD Adds More Key Staff
HUD announced appointment of new key staff members. Acting HUD Secretary Jenn Jones announced the following leadership appointees:
Jim Crawford, Special Assistant to the Deputy Secretary, Office of the Deputy Secretary
Dan Hardcastle, Special Assistant for Special Projects, Office of the Secretary
Lopa Kolluri, Principal Deputy Assistant Secretary for Housing, Department of Housing/Federal Housing Administration
Gina Metrakas, Senior Advisor for Executive Orders and Executive Actions, Office of the Secretary
Michele Perez, Assistant Deputy Secretary for Field Policy and Management, Office of Field Policy and Management