Dealmaker: Lument Provides $33M in Fannie Mae Financing for Apartment Communities
Lument, New York, arranged $33 million in Fannie Mae financing for multifamily communities in Daytona Beach and Hialeah, Fla.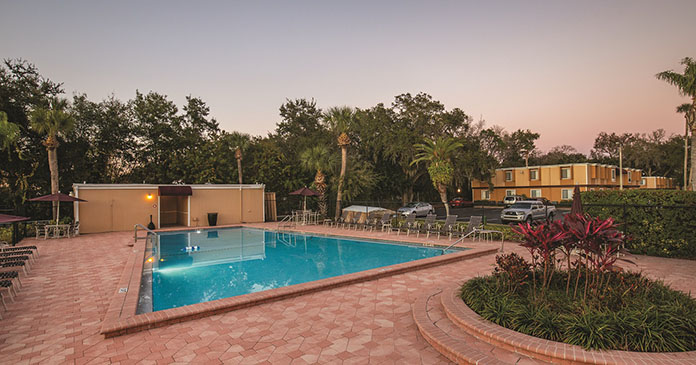 In Daytona Beach the firm arranged $22 million for The Park at Via Roma, a garden-style multifamily community. Trey Palmedo, Director in Lument's Nashville office, led the transaction.
Cushman & Wakefield Executive Managing Directors Mike Donaldson and Nike Meoli represented seller Blue Roc Premier Properties Tampa, when the firm sold the property to Inman Equities LLC, Atlanta. Inman paid $29.3 million for the property in November.
Palmedo said the sponsor is known for its track record of acquiring well-located multifamily properties with strong growth potential and improving them through renovations, operational improvements and ancillary income development. Built in 1974, The Park at Via Roma was substantially renovated in 2017.
The conventional multifamily loan closed with a fixed interest rate, 10-year term, 30-year amortization schedule and nine-and-a-half years of yield maintenance.
"In addition to the historically low fixed interest rate, the Fannie Mae loan features 75 percent loan-to-value and five years of interest only, adding to the many benefits of this attractive transaction," said Palmedo.
In Hialeah, Fla., Lument provided an $11 million fixed-rate Fannie Mae conventional multifamily loan to refinance garden-style property Martha's Apartments. Built in 1994, Martha's Apartments has 132 units in five two-story buildings.
"By locking in a low interest rate for a 10-year term, the property will be well positioned and the sponsor can continue to grow its multifamily portfolio in Florida," said Marc Suarez, Director at Lument. He called the property a model of true workforce housing in the largest workforce housing submarket in Miami-Dade County.