Dealmaker: Dwight Capital Finances $88M
Dwight Capital, New York, closed $88.1 million in financings.
In Orlando, Fla., Dwight provided $38 million in HUD financing for Pavilion at Lake Eve, a 264-unit apartment community built in 2013. Occupying 9.3 acres, Pavilion at Lake Eve has six buildings with 263,000 square feet of net rentable area. Amenities include a 24-hour fitness center, library, outdoor grilling station, private movie theater and swimming pool with sundeck.
The loan benefitted from a green mortgage insurance premium set at 25 basis points because the property is Energy Star certified. Dwight Managing Director Keith Hoffman and Loan Originator Jack Tawil originated this transaction.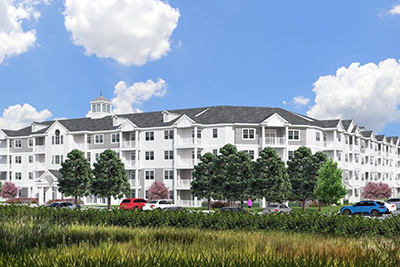 Dwight Vice President Daniel Malka and Loan Originator Jacob Gauptman originated a $29 million bridge refinance for Harbor Heights Apartments, a 121-unit Mystic, Conn. community. Built in 2020, the property has one four-story building with an onsite leasing/management office on 10.5 acres. The new loan paid off an existing construction loan and a portion of its cash-out proceeds will be used toward pre-development costs for a second phase of the property, which will include a 72,000-square-foot surgical center.
Dwight also financed a $21.1 million bridge acquisition loan for Habitat @ DTLV, a gated single-family townhome community in Las Vegas formerly named Town Villas. Built in 2007, Habitat @ DTLV has 92 three-story townhomes on eight acres. Dwight Managing Principal Josh Sasouness originated this transaction.