MBA Advocacy Update Dec. 13, 2021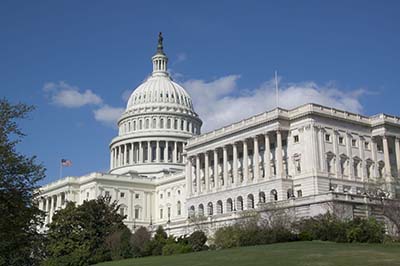 Bill Killmer bkillmer@mba.org; Pete Mills pmills@mba.org.
On Tuesday, HUD issued guidance around the application of the Fair Housing Act to Special Purpose Credit Programs. On Monday, MBA and other financial services trade associations submitted recommendations to HUD regarding the impact of the transition on loans insured by FHA. And Congress took procedural steps to inch closer to raising the federal debt limit and negating the prospect of defaulting on the national debt.
Join the 100+ MBA member companies that have signed MBA's Home for All Pledge, representing a commitment to promoting minority homeownership; affordable rental housing; and company diversity, equity, and inclusion. One senior executive (e.g., CEO, COO, President) is encouraged to sign this online form on behalf of your organization.  
1. HUD Issues Legal Clarification Encouraging Special Purpose Programs
Earlier this year, MBA and the National Fair Housing Alliance submitted a letter to HUD asking the agency to clarify that Special Purpose Credit Programs are acceptable under the Fair Housing Act. In response to our letter, HUD released a legal opinion on Tuesday that provides much of the additional clarity MBA sought, stating that a SPCP that conforms with the Equal Credit Opportunity Act will "generally not discriminate" as defined by the Fair Housing Act. HUD's Office of Fair Housing and Equal Opportunity issued a strong statement of support accompanying this opinion that "encourages lenders to seriously consider establishing Special Purpose Credit Programs" that comply with ECOA.
Why it matters: The ECOA has long permitted the use of SPCPs that allow lenders to extend credit to "economically disadvantaged persons" that otherwise would be ineligible or would receive less favorable terms. These programs, if designed correctly, can allow a lender to consider prohibited borrower characteristics when extending credit under defined parameters. However, home lending is also governed by the Fair Housing Act which forbids the consideration of the same protected borrower characteristics in the home lending process. The residual Fair Housing Act risk has been a deterrent to some lenders that otherwise would like to explore using SPCPs to address the racial homeownership gap or other home affordability challenges. Tuesday's action by HUD should alleviate many of those concerns.
What's next: MBA will begin taking steps to educate members about SPCPs and will seek regulatory guidance on how to design them appropriately. In addition, MBA has already begun conversations with the Federal Housing Finance Agency on how the GSEs can support lender and investor confidence by providing reliable secondary market execution options for lenders who originate SPCP loans.
For more information, please contact Justin Wiseman at (202) 557-2854.
2. LIBOR Transition Developments from FHA, CFPB, and Congress
Beginning a busy week on the LIBOR transition front, MBA and other financial services trade associations on Monday submitted recommendations to HUD regarding the impact of the transition on loans insured by the Federal Housing Administration. The coalition sought clarity from HUD on its plans to specify one or more replacement indices for existing FHA adjustable-rate mortgages indexed to LIBOR, as well as one or more alternate indices for new FHA ARMs.
On Tuesday, the Consumer Financial Protection Bureau issued a final rule to guide the transition for consumer products indexed to LIBOR. The rule details how financial institutions must determine replacement indices for ARMs and home equity lines of credit. For ARMs, servicers transitioning to an index based on a spread-adjusted Secured Overnight Financing Rate would be deemed to meet the rule's requirements – and therefore the index replacement would not constitute a refinancing of the loan. For HELOCs, similar "safe harbor" treatment is provided for transitions to SOFR and the Prime rate.
In addition to these regulatory developments, the House on Wednesday overwhelmingly passed MBA-supported legislation (H.R. 4616) that would address "tough legacy" contracts indexed to LIBOR. The legislation, which advanced on a 415-9 vote, targets contracts with insufficient "fallback" provisions to minimize unnecessary litigation risk when LIBOR is no longer available and a replacement index must be selected. MBA and a broad group of stakeholders submitted a letter of support for this legislation earlier in the week. The legislation will now move to the Senate, where MBA will continue to advocate for its passage.
Why it matters: Thorough efforts to advance the transition away from LIBOR have been undertaken by representatives from the public, private, and non-profit sectors in recent years. These efforts have been guided by the twin pillars of facilitating a smooth transition and minimizing value transfer. MBA and its coalition partners will continue to seek clear guidance for industry participants to promote compliance certainty and equitable outcomes.
What's next: HUD is expected to issue a proposed rule with more details regarding LIBOR transition planning for FHA-insured loans in the coming months. The CFPB rule takes effect on April 1, 2022, though many actionable transition steps will occur much closer to LIBOR's cessation in mid-2023. Finally, the Senate is expected to continue its consideration of LIBOR transition legislation in the coming weeks – with changes to H.R. 4616 still possible.
For more information, please contact Dan Fichtler at (202) 557-2780 or Borden Hoskins at (202) 557-2712.
3. Congress Passes the National Defense Authorization Act (NDAA)
On Tuesday, the House voted 363-70 to pass S.1605, its latest iteration of the annual defense authorization bill. To reach a bipartisan, bicameral compromise, many non-defense items previously included by either the House or the Senate were removed. For example, provisions (Sections 6501- 6510) that authorized the use of Remote Online Notarization and another provision (Section 5117) that required the Uniform Residential Loan Application to include a military service question in a more prominent location were removed. The roughly $768 billion NDAA is expected to pass the Senate next week and be signed into law quickly by President Joe Biden.  
Why it matters: MBA has led efforts to include the SECURE Notarization Act of 2021 (S.1625, H.R. 3962) establishing minimum federal standards for the use of RON as part of the NDAA or other "must pass" legislation.
What's next: MBA will continue to advocate for legislation to enable the nationwide use of remote online notarization.
For more information, please contact Ethan Saxon at (202) 557-2913 or Tallman Johnson at (202) 557-2866.
4. House Committee on Veterans' Affairs Subcommittee Holds Hearing Exploring Barriers to Veteran Home Ownership
On Wednesday, the House Committee on Veterans' Affairs Subcommittee on Economic Opportunity held an oversight hearing, "Removing Barriers to Veteran Home Ownership." Panelists included representatives from the Department of Veterans Affairs, Veterans United, National Association of Realtors, Veterans of Foreign Wars, and the American Legion.
Why it matters: The VA share of the single-family mortgage market has grown in recent years, and policymakers are increasingly focused on ensuring an efficient and effective program. The panelists covered a broad set of issues veterans currently face when utilizing the VA Home Loan program, including challenges with the VA appraisal process, stigmas surrounding the program, the tight housing market, instances of predatory lending, and coordination with the Specially Adapted Housing program.
What's next: While a few legislative proposals to reform and expand the VA Home Loan Program (and how veterans can leverage this benefit) were discussed, these bills are not expected to advance in 2021. MBA continues to urge VA to consider making its partial claim option a permanent program feature (rather than just a COVID-19 flexibility) and for VA to do what it can to address rising costs and slow turn times on appraisals. MBA also continues to oppose proposals that would increase the cost of credit for VA borrowers to generate funds to be used for non-housing purposes. MBA will continue working with the Subcommittee and the VA to advance these efforts.
For more information, please contact Borden Hoskins at (202) 557-2712 or Alden Knowlton at (202) 557-2741.
5. FHA Extends Comment Period for Servicing Defect Taxonomy
On Wednesday, in response to MBA advocacy, FHA extended the comment period to January 28, 2022, for its proposed changes to its Single-Family Housing Policy Handbook concerning Servicing Defect Taxonomy.
Why it matters: While the industry welcomes a defect taxonomy for FHA servicing activities, the FHA's proposal will require significant improvements to achieve its goal of providing servicers greater certainty and better alignment of servicing errors with appropriate remedies. Consequently, MBA believes more time is needed to develop industry comments to ensure servicers have clear guidance on FHA loan servicing expectations.
What's next: The MBA Loan Administration Committee Defect Taxonomy working group will continue to meet and develop comments to be submitted before the new deadline.
For more information or to join the workgroup, please contact Darnell Peterson at (202) 557-2922.
6. RIHA Study: More Renters, Fewer Homeowners Missed Housing Payments in September and October
Renters were roughly three times more likely than homeowners to miss payments during September and October 2021, according to updated research released on Tuesday by the Mortgage Bankers Association's Research Institute for Housing America.
What it says: Housing-Related Financial Distress During the Pandemic found that the share of renters who missed, delayed, or made a reduced payment increased from 8.6% in July 2021 to 9.6% in September 2021 and 10.9% in October 2021. Fewer homeowners missed payments in September (3.2%) compared to June and July (4.6% and 3.8%, respectively), but the share did rise in October (3.8%).  
Edward Seiler, RIHA Executive Director, and MBA's Associate Vice President, Housing Economics, said, "RIHA's research throughout the pandemic has provided a comprehensive picture for industry stakeholders and policymakers on households' ability to make their housing statements. The overall economic outlook looks brighter but still greatly depends on the course of the virus. Continued job growth and wage gains – especially if they can offset inflation – are key to helping those households that are still facing hardships."
For more information, please contact Eddie Seiler at (202) 557-2739.
7. mPact Fall Fundraiser Benefiting MBA Opens Doors Foundation
mPact will host two fundraising events benefiting the MBA Opens Doors Foundation. Join us for a virtual yoga class on Tuesday, December 14, and a distillery tour at J. Rieger & Co. in-person in Kansas City, Mo., on Thursday, December 16.
Why it matters: Since 2018, the mPact Committee has made giving back to their communities a central part of their mission, selecting the MBA Opens Doors Foundation as its charity of choice. Each fall, the mPact team takes on a series of fundraisers with the goal of raising funds to support the Opens Doors Foundation's mission of providing mortgage and rental assistance grants to parents and guardians caring for a critically ill or injured child.  
What's next: Help mPact support families in need while taking care of yourself! If you would like to register for multiple events, register here with a $25 donation for each event.
For more information, please contact Liliana Barajas at (202) 557-2874.
8. Upcoming MBA Education Webinars on Critical Industry Issues
MBA Education continues to deliver timely programming that covers the spectrum of challenges, obstacles and solutions pertaining to our industry. Below, please see a list of upcoming webinars – which are complimentary to MBA members:
DUS Multifamily Asset Management Perspectives – December 14
Ten Things Your Company Must Do in 2022 – January 12
The Climate Change Imperative: Exploring the Role of Residential Lenders and Servicers – January 18
DUS Multifamily Asset Management Perspectives – January 19
Winning Game Plan for Improving "B" Originators – January 25
Successful Recruiting in a Changing Marketplace – February 10
MBA members can register for any of the above events and view recent webinar recordings. For more information, please contact David Upbin at (202) 557-2931.