Dealmaker: Colliers Closes $30M in Property Sales
Colliers, Toronto, closed two Seattle property sales totaling $30.2 million.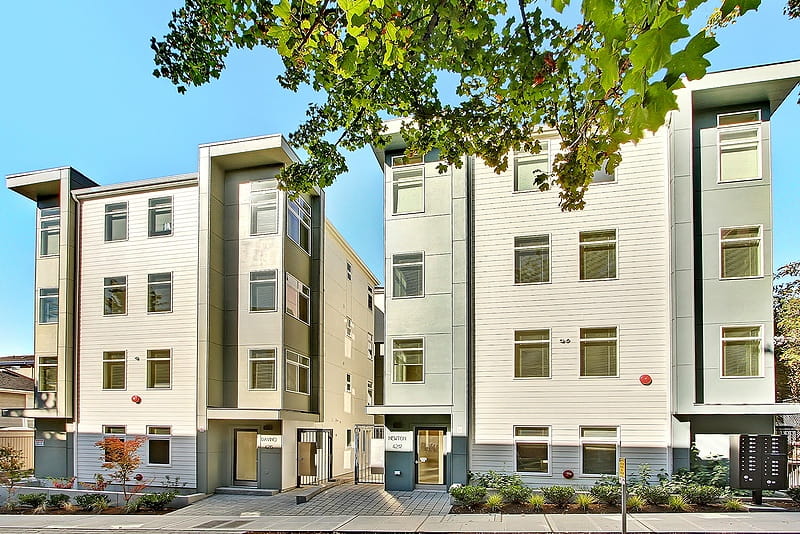 The firm sold Husky Housing, a three-building, 96-bed student housing complex located at 4215, 4217 and 4221 NE 9th Avenue. Colliers Senior Vice Presidents Tim McKay, Dan Chhan and Sam Wayne and Vice President Matt Kemper represented both parties in the $17.2 million transaction.
"The University District is one of Seattle's most dynamic and rapidly growing submarkets, and has attracted significant institutional investment in recent years," Kemper said. He noted 1,455 residential units under construction in the neighborhood and said major developers including Touchstone/URG, Lincoln Properties and Wexford are primed to deliver more than one million square feet of Class A office and life science space to the area.
The recently opened LINK light rail station located four blocks from Husky Housing connects the property to the rest of the city.
Elsewhere in the University District, McKay, Chhan, Wayne and Kemper completed sale of a two-parcel, 22,040-square-foot development site. Working with CPX Properties Managing Directors Kevin Adatto and Sean Tufts, the team represented the seller and sourced the buyer in the $13 million transaction.
Formerly home to a Walgreens drug store, the two-parcel site at 1205 NE 50th Street and 4751 Brooklyn Street benefited from the city's 2018 zoning change, which allows for residential development up to 240 feet. A recent feasibility study indicated the two parcels could combine to allow more than 200,000 square feet of livable space.
"Demand for multi-housing development sites in the U-District remains strong coming out of the COVID-19 pandemic," Chhan said. "Expanding enrollment at the University of Washington combined with the opening of the new light rail station and ongoing multi-sector development adjacent to campus will make the district an excellent area to invest in for the foreseeable future."