People in the News Dec. 6, 2021: Fannie Mae Announces New Finance Leadership Structure
Fannie Mae Appoints Chryssa C. Halley as CFO; Promotes Jim L. Holmberg to Controller
Fannie Mae, Washington, D.C., appointed Chryssa C. Halley to Executive Vice President and Chief Financial Officer and promoted Jim L. Holmberg to Senior Vice President and Controller.
Halley is responsible for Fannie Mae's financial management and economic and strategic research functions. Holmberg will be the company's principal accounting officer. Fannie Mae President David C. Benson has discontinued serving as Fannie Mae's Interim Chief Financial Officer.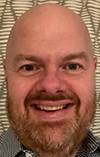 Halley previously served as Fannie Mae's Senior Vice President and Controller. Since joining Fannie Mae in 2006, Halley has held a variety of positions including Senior Vice President and Deputy Controller; Vice President and Assistant Controller for Capital Markets and Operations; Vice President for Tax, Debt and Derivatives, and Securities Accounting; and Vice President for Corporate Tax.
Holmberg joined Fannie Mae in 2009 and has held a number of roles, including Vice President—Finance Accounting, Vice President—Financial Reporting, and Acting Vice President for Securities Accounting.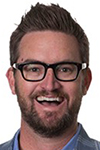 JLL Capital Markets Adds Jordan Angel, Will Connors, Javier Seda-Romero
JLL Capital Markets will open a Silicon Valley Capital Markets office in January and appointed Senior Managing Directors Jordan Angel and Will Connors as office co-heads.
Connors has been with JLL since 2013 and will lead the office's investment sales and advisory platform. He has completed more than $5 billion in Silicon Valley transactions and, throughout the course of his more than 23-year career in commercial real estate, he's specialized in office, life sciences and industrial investment sales transactions.

Angel is helming the group's debt and equity advisory platform. After eight years with HFF, he joined JLL in 2019 as part of its merger with HFF and focuses on debt and equity placement throughout the western region with an emphasis in Silicon Valley and the San Francisco Bay Area. Throughout his more than 19-year career in commercial real estate, he has secured more than $8.5 billion of capital for various projects, including multi-housing development, office, life sciences and Opportunity Zone capitalizations.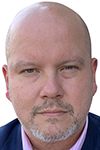 Additionally, JLL's Valuation Advisory group announced Javier Seda-Romero joined its Environmental and Property Condition (EPC) team as a Project Management Director specializing in property condition assessments.
In his new role, Seda-Romero will expand the capabilities of the EPC team. He comes to JLL with more than 20 years of experience in architectural and real estate due diligence fields that includes architectural design, construction management and façade inspections, in addition to writing and reviewing CMBS, Equity/Acquisition, Freddie Mac and Fannie Mae property condition assessments; facility management reports, environmental site assessments (ESAs); peer reviews, construction monitoring, design/structural/MEP analyses and budget analyses.

Timothy Fisher Joins Deephaven Mortgage as Vice President of Business Development
Deephaven Mortgage, Charlotte, N.C., hired Timothy (Tim) Fisher as Vice President of Business Development. Based in Dallas, he is responsible for growing Deephaven's correspondent book of business in Texas and surrounding states.Fisher brings more than 20 years of leadership and management experience in mortgage banking to his new role including positions at SG Capital Partners, where he helped develop a series of non-QM products. Most recently, he served as Vice President-National Accounts for Arch Mortgage Insurance Co., where he headed a team covering the nation's top 75 originators.
Fisher formerly served as President of the Texas Mortgage Bankers Association.

NewPoint Adds Rob Wrzosek to Senior Affordable Housing Leadership Team
NewPoint Real Estate Capital LLC, Plano, Texas, hired Rob Wrzosek as Managing Director and Head of Non-Agency Affordable Strategies. He will be responsible for developing proprietary non-Agency executions and managing future investments in affordable housing.
Wrzosek brings more than 24 years of affordable housing and finance experience to NewPoint. He joins NewPoint from BlueFin Capital Management, where he managed a debt fund focused on financing of affordable and workforce housing developments. Prior to BlueFin, he was responsible for the affordable housing and FHA finance businesses of Berkeley Point (now Newmark). He is also former president of Hunt Mortgage Group and managed the tax-exempt affordable housing securitization and tax equity syndication platforms for Credit Suisse.
WFG National Title Taps Debbie Youens, Gregg Harris for South Texas
WFG National Title Insurance Co., Portland, Ore., hired Debbie Youens as South Texas Regional Escrow Manager and Gregg Harris as South Texas Regional Sales Manager.

Youens will manage escrow teams in Houston, San Antonio and Austin. She most recently worked as a sales manager for two major Houston real estate brokerages: Martha Turner Sotheby's International Realty and then John Daugherty Realtors. Prior to that she was Vice President of Sales at Heritage Texas Properties in Cypress, Texas, and a vice president and branch manager in Katy for a Texas based title company and a regional manager at GMAC Global Relocation Services in Houston.
Harris will oversee WFG's sales efforts in Houston, San Antonio and Austin. He began his career 20 years ago as District Manager and in Sales Training for ADP, followed by sales leadership and management roles at two national title insurance companies in Houston.

Planet Home Lending Adds Crystal Gray, Andrew Murray, Michelle Krause; Promotes Julie Frank
Planet Home Lending, LLC, a national lender and servicer, has hired Crystal Gray, Senior Vice President, Associate General Counsel; Andrew Murray, Vice President, Associate General Counsel; Michelle Krause, Senior Vice President, Post-Closing; and promoted Julie Frank to Vice President, Human Resources.

Gray will manage legal originations, supporting the business with state and federal origination guidance, marketing, product rollouts, and broker agreements, aided by Murray. Before joining Planet, Gray was Managing Director – Legal, for Homepoint, an associate attorney at Hudson Cook LLP, and a law clerk for the Federal Trade Commission's Division of Financial Practices.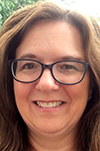 Murray came to Planet from Guaranteed Rate, where he was vice president and senior counsel. Prior to that, he was also Director and Compliance Counsel for Homepoint.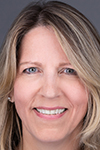 Before coming to Planet, Krause held leadership positions at PHH Mortgage, Mr. Cooper and Nations Lending.
Frank has been at Planet since early 2020. She was previously a Senior Human Resources Business Partner. Her human resources experience includes seven years in financial services and 20+ years in IT and health care.
TCN Worldwide Announces Vince Provenzano to Regional Vice President
TCN Worldwide, San Diego, said Vince Provenzano, President of Brokerage at Pacific Coast Commercial/TCN Worldwide will serve as the new regional vice president for the West region. He will serve as an advisor to the member firms located within this region as well as act as a liaison with TCN Worldwide's corporate headquarters.
Provenzano has more than 41 years of experience in Sales and Leasing in Southern California. He switched from NAI to Pacific Coast Commercial in 2011, where he successfully grew a team of Sales & Leasing Associates from 6 to 29 in two years, now at 39 total sales and leasing associates.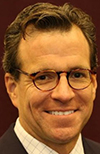 HUD Announces Staff Appointments
HUD announced the following additions to its staff:
Brian Castro, Deputy Assistant Secretary for Congressional Relations, Office of Congressional and Intergovernmental Relations
Zach McRae, Policy Advisor, Office of Policy Development and Research
Kidus Moges, Special Assistant, Office of Congressional and Intergovernmental Relations
Karlo Ng, Director on Gender-based Violence Prevention and Equity, Office of the Secretary
Lucia Petty, Special Assistant, Office of Fair Housing and Equal Opportunity
Faith Rogers, Senior Advisor, Office of the Deputy Secretary
Christina Simon, Advance Coordinator, Office of Administration
Rosanna Torres, Senior Advisor – Puerto Rico, Office of the Secretary
Avery Whitehead, Digital Strategist, Office of Public Affairs
Brett Zaslavsky, Advance Coordinator, Office of Administration