Sponsored Content from Finastra: Consumers Are Buying, But Are You Providing the Mortgage?
Steve Hoke is Vice President and General Manager with Mortgage, Origination and Analytics Solutions, Finastra, New York.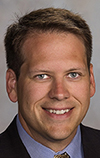 After historic mortgage activity in 2020, the question for the remainder of this year is whether buyers are buying and how mortgage lenders will keep pace with borrower needs and encroaching market entrants. Both are questions we set out to answer in our recent webinar, titled "Expanding Your mortgage Ecosystem Through Integrations with Fintechs and Beyond."
If you missed this virtual event, keep reading for a sampling of the highlights shared by some of the top minds in mortgage lending.
Homebuyers Are Buying, Despite Struggles with the Mortgage Process
To answer questions surrounding home-buying activity this year, Leslie Parrish, senior analyst at Aite Group, came armed with proprietary research conducted over the previous six months. Her findings indicate that nearly 40 percent of U.S. consumers are either in the home-buying process or plan to be soon, even though most admit that it isn't the best time to be buying.
Most homebuyers — 34 percent, in fact — fall into the older millennial cohort, while a surprising 29 percent of Generation X are also looking to buy. Younger buyers round out the next largest segment of interested purchasers, with 23 percent of Gen Z and young millennials ready to step into their own home. Only 14 percent of baby boomers are looking to buy this year.
As potential homebuyers seek a mortgage to finance their home purchase, research by Parrish indicates several pain points with the process. Borrowers found the following to be a little challenging or at least somewhat challenging:
Finding a bank or lender: 60 percent
Getting a pre-approval for a mortgage loan: 47 percent
Obtaining and understanding the appraisal: 60 percent
Understanding the closing process and associated timelines: 47 percent
When it comes to understanding the borrowing process, those walking into a mortgage for the first time are experiencing significant knowledge gaps when compared with more experienced homebuyers. For example, only 32 percent of first-time buyers said they were knowledgeable about how much of a down payment was necessary compared to 59 percent of experienced buyers.
Parrish found similar results with borrowers when it came to the pre-approval process as well as getting an appraisal and understanding what the document means for their financing. Only 15 percent of first-time homebuyers said they were very knowledgeable in these areas.
What Homebuyers Want from a Mortgage Lender and Where They're Going to Get It
Aite's research uncovered a number of knowledge gaps when it comes to homebuyer mortgage readiness, but despite misunderstandings about the process, consumers certainly know what they want from a lender. According to Parrish, it's a number of digital tools and capabilities to streamline the process and guide them throughout their journey.
Sixty-six percent of surveyed consumers, for example, would like an online tool to help estimate closing costs, while 40 percent would like information on how to finance and apply for a mortgage, and 51 percent want to conduct much of the closing online, using an e-notary.
Parrish notes that understanding consumer pain points and preferences provides banks and credit unions with knowledge of their own when it comes to approaching the market, an edge traditional financial institutions need now more than ever as nonbank lenders push banks and credit unions out of the competitive running.
Parrish revealed that six of the top 10 lenders in 2019 were nonbanks. Carrying the trend into 2020, 63 percent of mortgage originations took place through a nontraditional lender.
Financial Institutions Take Back Market Share
Financial institutions have the knowledge and the community position to take back market share from nonbank players. What they lack is the digital capacity to meet consumer expectations for a faster, more efficient and yet personalized experience.
My colleague, Steve Megson, managing director at Finastra, and I revealed the potential way forward for banks and credit unions, utilizing application programming interfaces (APIs).
I explained that APIs make it possible for systems to talk to each other, and Megson detailed what that meant in the real world, providing examples from his own buying experience last year and that of clients. For example, he is seeing banks and credit unions forging connections with rate search sites bringing interested applicants directly to the bank or credit union doorstep to apply for a mortgage.
I'm also seeing banks and credit unions expand digital capabilities to consumers by easily adopting products that address priorities, such as online origination, all without having to build proprietary products.
Most importantly, by utilizing APIs to connect internal banking systems with a world of third-party products and information, banks and credit unions are breaking down informational silos, gaining greater visibility across customers. The result is a deeper level of insight to drive more targeted consumer engagement. It's the edge financial institutions are looking for as they take back market share from new entrants.
There is no time like the present for mortgage lenders to take back market share. For more insights, listen to the webinar recording or view our resources for delivering a premier mortgage lending experience at Finastra.com/movingmortgage.
(Sponsored content includes material submitted independently of the Mortgage Bankers Association and MBA NewsLink and does not connote an MBA endorsement of a specific company, product or service. For more information about sponsored content opportunities, contact Bill Farmakis at bill@jlfarmakis.com or 203/834-8832.)