Seth Appleton: How MISMO Standards Are Helping The Industry Achieve Higher Tech Adoption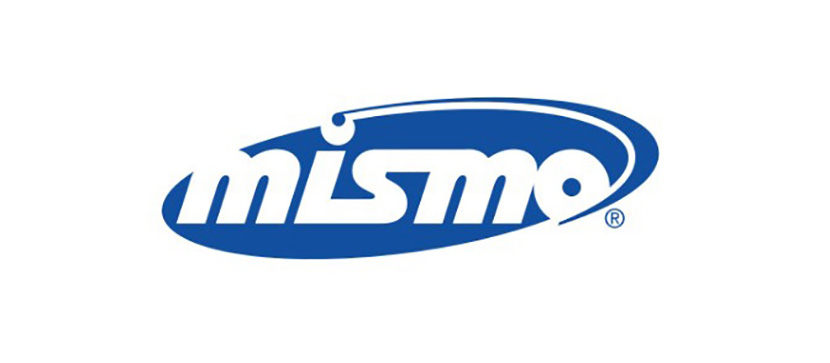 Seth Appleton is President of MISMO, responsible for the mortgage industry standard organization's overall strategy and direction. He came to MBA in December from HUD, where he served as Assistant Secretary of Policy Development and Research with HUD and as Principal Executive Vice President of Ginnie Mae.

At the recently concluded MISMO Spring Summit–which set an attendance record for the organization–two related themes emerged during many of the event's "Going Digital" sessions. Experts throughout the four-day event agreed that technology adoption and data trust are two business challenges that must be solved so the industry can truly "go digital" and realize the benefits that come along with it.
The good news is that MISMO standards are helping to accelerate a fully digital mortgage process, end to end, and are playing a significant role in helping the industry scale digital solutions.
The case of hybrid eClosings is instructive on the importance of user technology adoption.
Garth Graham of STRATMOR Group highlighted that hybrid eClosing installations grew from 18 to 43 percent over the past year, but a gap exists with user adoption at net 20 percent (calculated by multiplying lender adoption by user adoption to analyze how often a feature is used) The good news is that the numbers are moving in the right direction, with a four-fold increase in hybrid eClosings in one year and, according to a recent report from the American Land Title Association, a 228 percent increase in the number of title and settlement companies offering digital closings since 2019.
Industry experts who are in the eClosing trenches had important advice and context to impart, as well. Ty Cieloha of Qualia articulated the problem of portal fatigue among settlement agents working with multiple lenders, who may have to log in to as many as 15 different portal technologies in the course of their work. This is clearly an area where the standardization of data exchanges can provide concrete benefits to the industry. Jay Arneja and Shane Westra of SimpleNexus noted that scalability and testing are key factors to successfully implement a hybrid eClosing strategy and highlighted how industry standards, and the digital adoption that it encourages, can help increase liquidity in the market.
This viewpoint was underscored by Jeremy Potter of Quicken Loans who remarked that "with eClosings you get more visibility into what happened at the closing, better audit trail for compliance, stronger efficiencies and the lender benefits by delivering the collateral faster and easier into the capital markets. I don't think there's any way it doesn't become industry standard."
As to the overall question of increasing user adoption of digital mortgage solutions, Jerry Selitto of Better Mortgage, Suzy Lindblom of Kind Lending, Mark Langhans of Union Home Mortgage, and Nancy Alley of ICE Mortgage Technology, all tech-savvy senior industry leaders, tackled that head-on in a fascinating panel discussion that emphasized the importance of change management, lender and borrower education, and the need to deploy both high tech and high touch strategies simultaneously in order to meet consumer demands and optimize lender ROI.
In addition to technology adoption, another central issue that was discussed at the Summit was data trust. Gary Weingarden of Notarize noted that "data trust is about shared responsibility and risk tolerance. It relies on three variables: transparency, assurance, and accountability."
Rishi Godse of USAA agreed, stating "we need data governance for data trust. It is a key accelerator." He also highlighted the MISMO Business Glossary and its importance because it "defines the terms in a standard way so that mortgage industry participants can operate on the same foundation."
Weingarden also highlighted how MISMO's standards and certifications for the real estate community contribute to data trust. He used the example of Remote Online Notarization (RON) standards and certification and how "it helps move the ball along and gives people confidence in certified mortgage products."
These insights inform the work MISMO is doing to address key business needs. We recently launched an eMortgage Technology Certification program for RON and eClosing Systems that enable lenders to easily identify products that conform to industry standards. Certification is part of MISMO's effort to support, advance, and increase the mortgage industry's adoption of digital solutions and is designed to facilitate digital mortgage transactions.
We are also updating another key resource, the MISMO SMART Doc®. The next generation, version 3 MISMO SMART Doc® will be verifiable and will support any document in the mortgage lifecycle – from loan application to closing disclosure -and will ensure that industry professionals can trust these documents that are linked to the data.
As we move into the second half of the year and plan our next event, the MISMO Fall Summit, we continue to focus on next-generation technologies that are at the heart of MISMO industry standards. We leverage technology and industry collaboration to work better, faster, and stronger to help build the industry's digital future. MISMO and our standards are leading the way in helping our industry achieve higher technology adoption. We invite you to join our efforts.
I can be reached at sappleton@mba.org and look forward to hearing from you.