CoreLogic Finds Shifting Market Dynamics Since 2011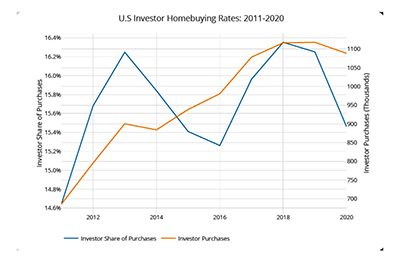 Chart credit: CoreLogic
Small investors make up a growing share of single-family real estate purchases and continue to gain market share at the expense of their larger counterparts, reported CoreLogic, Irvine, Calif.
The CoreLogic Investor Homebuying report studied purchase trends between 2011 and 2020 by both price tier and investor size. It found smaller investors now make up a more significant share of investors than at any point in the past and continue to gain market share, likely due to large out-migration from expensive areas to more affordable ones, allowing smaller investors to snap up properties at lower prices.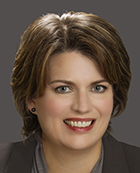 "At this critical juncture–the first year into the new decade and continually moving farther away from the pandemic–when the hot housing market cools down, we may see investor activity increase as they try to buy more properties at lower prices," said Molly Boesel, Principal Economist with CoreLogic. "Although investors seem to have given some of their coveted market share to buyers, it's hard to say how long this trend will last–or what the long-term implications will be on a larger scale."
The report also looked at which regions have had the most and least activity. It found California dominated investor activity in 2011, with Los Angeles, San Jose, San Diego, San Francisco, Sacramento, Stockton and Riverside all in the top 10 areas with the most investor activity. But no California metro area made the top 10 in 2020.
Cities in the Mountain West, the western Midwest and the South led investment activity by 2020, and investment has grown in metros such as Phoenix, Boise, Idaho and Salt Lake City, as these areas tend to have lower prices and growing populations fueled by out-migration in California.
Conversely, investor activity was the lowest in the Northeast over the past decade, with eight of the bottom 10 metro areas representing the region. Hartford, Conn., had the lowest investor share at just 8 percent, CoreLogic reported.