People in the News August 16 2021
Omaha Chamber of Commerce Inducts Rodrigo López, CMB, into Hall of Fame

The Greater Omaha Chamber of Commerce will induct former Mortgage Bankers Association Chairman Rodrigo López, CMB, into its Omaha Business Hall of Fame at a ceremony later this month.
The Omaha Business Hall of Fame was initiated in 1993 in celebration of the Chamber's centennial anniversary. The induction of this year's class will bring to 172 the total number of honorees in the Omaha Business Hall of Fame. The Chamber recognizes Omaha-area business luminaries for their "incredible legacies and commitment to their business, industry and community."
López founded and chaired Omaha-based AmeriSphere Companies, which became part of NorthMarq Capital Finance LLC, a mortgage banking company dedicated to providing capital solutions for the multifamily industry. He has been actively involved in MBA for nearly three decades and served as MBA Chairman in 2017. He is a past recipient of MBA Distinguished Member Award (2010), the MBA Burton C. Wood Legislative Service Award (2002) and the MBA Master Faculty Award (2000). He earned his Certified Mortgage Banker (CMB) designation from CampusMBA (now MBA Education).
López is an alumnus of the University of Nebraska, where he received both his B.S. and MBA degrees.
The induction ceremony will take place Aug. 25.

MBA Opens Doors Foundation Welcomes Lennar Mortgage's Laura Escobar to Board of Directors
The MBA Opens Doors Foundation welcomed Lennar Mortgage President Laura Escobar to its Board of Directors.
"I am thrilled to announce that Laura Escobar, President of Lennar Mortgage, is joining the MBA Opens Doors Board of Directors. Laura's enthusiasm and energy are most welcome," said Debra W. Still, CMB, President and CEO of Pulte Financial, and Opens Doors Foundation Chairman. "Laura's expertise as a leader in the mortgage industry and her profound commitment to underserved communities will greatly enhance the efforts of our Board. She will be instrumental in helping develop new ideas and strategies to expand our giving and help build upon our good work."
Escobar is a 30-year real estate finance industry veteran. She has held leadership positions with both bank-owned and independent mortgage companies overseeing all aspects of mortgage banking. Escobar joined Lennar Mortgage in 2002 as Branch Manager; in 2004, she was promoted to Senior Vice President managing the Eastern Region; and in 2016 became Executive Vice President, overseeing operations and production of the company's Builder Division. Escobar was named President of Lennar Mortgage in 2018 and has been an active member of various Mortgage Bankers Association governance teams.
"I have been an enthusiastic supporter of the Opens Doors Foundation for many years, believing that giving back to our communities is not just the right thing to do, but a privilege," Escobar said. "Perhaps more than anything, the pandemic has taught us that to survive, and indeed thrive as a community, we must extend a hand to those who need our help. I can't think of anything more powerful than to help a family stay in their home while they face the daunting challenge of caring for a critically ill or injured child."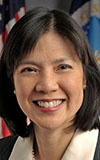 Phyllis K. Fong Named Acting FHFA Inspector General
The Federal Housing Finance Agency announced Phyllis K. Fong as Acting Inspector General. She will continue to serve as the IG for the U.S. Department of Agriculture while she serves as the Acting FHFA IG. She will be the senior official in the Office of Inspector General responsible for audits, investigations and other oversight activities relating to FHFA's programs and operations.
Fong has served as IG for USDA since 2002. Previously, she served as IG of the U.S. Small Business Administration from April 1999 until December 2002. Prior to that appointment, she served as a career member of the Senior Executive Service, she held several senior management positions at SBA OIG.

Gateway Appoints Steven Plaisance as President of Mortgage Banking
Gateway First Bank, Jenks, Okla., appointed Steven Plaisance as President of Mortgage Banking. He has served as interim president since February 22, during the regulatory approval process. He will be a key part of the executive leadership team, helping to define and set the course for mortgage activities across all spectrums.
Prior to joining Gateway, Plaisance worked at Arvest Bank for nearly 32 years, serving most recently as President and CEO of Arvest Bank's mortgage banking division for the past six years. He currently serves and previously served on a number of advisory boards for Fannie Mae and Freddie Mac. He is also very active in leadership roles with the Mortgage Bankers Association, including as current chairman of the Mortgage Action Alliance.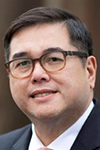 Freddie Mac Names Jerry Mauricio Senior Vice President, Chief Compliance Officer; Dionne Wallace Oakley as Senior Vice President/Chief Diversity Officer
Freddie Mac, McLean, Va., named Jerry Mauricio as the company's senior vice president and chief compliance officer. He has been serving as Interim CCO at Freddie Mac since January and will fully transition to CCO effective immediately. He will be a member of the company's senior operating committee and report directly to CEO Michael DeVito.
Mauricio brings more than two decades of managing compliance programs in the global financial services industry. He has worked at Freddie Mac since 2019, serving in capital markets and consumer compliance roles. Prior to joining Freddie Mac, he served as CCO and senior vice president of Capital One Investing LLC and Capital One Advisors, LLC. Prior to that, he served in top compliance jobs at BNP Paribas, Barclays and Lehman Brothers.

Freddie Mac also announced Dionne Wallace Oakley will serve as the company's senior vice president, chief human resources officer and chief diversity officer. She will be a member of the company's senior operating committee and will report directly to Freddie Mac CEO Michael DeVito.
Wallace Oakley brings more than 20 years of human resources experience to Freddie Mac, most recently serving as executive vice president of human resources and strategy at Erie Insurance. She also spent more than two decades at State Farm Insurance where she progressed through multiple positions and disciplines ranging from underwriting, public affairs, auto claims and human resources.

JLL Valuation Advisory Adds George Bouchie, Ken Voyles, Lisa Dorn
JLL Valuation Advisory, Chicago, expanded its Environmental and Property Condition team with three key hires – George Bouchie, Ken Voyles and Lisa Dorn.
Bouchie joins the firm as a Senior Project Management Director with the EPC team, where he will focus on structuring, training and growing the team of PCA specialists. He brings 30 years of experience in real estate due diligence studies and related services.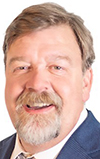 Voyles brings more than 27 years of experience providing high-quality environmental consulting services to his position as a Senior Project Management Director with the EPC team. He will be responsible for growing, training and structuring the Phase I Environmental Site Assessment team. He will be based in the Carolinas.

As a Project Coordinator for the team, Dorn will work in support of the production processes and revenue creation. Reporting to Senior Operations Associate Bryony Kongabel, she has extensive experience supporting environmental and property condition teams and developing relationships with clients, as well as designing process improvements and business optimization solutions. 
Covius Names David Kelly Vice President of Business Development; Peter Palermo as VP of Business Development

Covius, Denver, named David Kelly as Vice President of Business Development, responsible for reaching new clients and expanding relationships with existing clients for Covius' services.
Kelly joins Covius from Get Credit Healthy, where he was Chief Revenue Officer. Previously he spent 22 years with ServiceLink/LSI.
Covius, also announced Peter Palermo joined the Company's reQuire Real Estate Solutions group as Vice President of Business Development. He will focus on growth in the western U.S. for reQuire's lien release tracking platform, as well as its title curative and document preparation platforms.
In his 20 years in the industry, Palermo has held senior positions with several title service providers and agencies, including WFG National Title Insurance and Legend Title Co., as well as with mortgage service providers CFSI Loan Management, New Century Mortgage and Countrywide Financial.

JLL Adds Michael Zaremski, Michael Shmuely to Multi-Housing Debt Advisory Team
JLL Capital Markets, New York, hired 12-year industry veteran Michael Zaremski and 10-year industry veteran Michael Shmuely as Managing Directors with the firm's New York Capital Markets team. Zaremski and Shmuely will focus on multi-housing debt advisory, working alongside Michael Gigliotti and Christopher Peck, Senior Managing Directors and Co-heads of the New York Capital Markets team.
Zaremski and Shmuely, both former Senior Directors with a commercial services firm, bring a deep understanding of bridge financing, GSE financing, debt brokerage and mortgage originations across all property types with a specialized focus on multifamily. In addition to their expertise in agency lending, they have experience creating financing solutions for clients by using third-party capital sources, including life insurance companies, CMBS, banks and debt funds.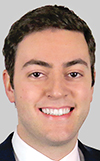 Zaremski graduated with a Bachelor of Science from Indiana University and earned his certificate in Real Estate Finance and Investment from New York University Schack Institute of Real Estate.
Shmuely graduated with a Bachelor of Arts in economics from the University of Michigan. He has also served as a board member for Friends of Israel Disabled Veterans and UJA's Real Estate Division as chair on the Friends of Israel Disabled Veterans Youth Leadership Group and as vice chair for the American Society for Yad Vashem Young Leadership.

Stewart Title Adds Tony Zielinski, Lola Blatt, Rich King, Krysta Baring, Chas Smith
Stewart Title, Houston, named Tony Zielinski Division President for the Chicago operations office. Zielinski was previously the Sales Manager for Illinois.
Prior to joining Stewart, Zielinski served as Division Sales Manager for North American Title. Before that, he spent five years with Fidelity National Title as Vice President and Operations Manager for Dupage County.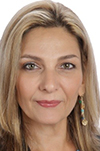 Stewart Title Commercial Services promoted Lola Blatt to National Commercial Services Manager, overseeing the Los Angeles, Glendale, Phoenix and Las Vegas Commercial Services offices. Previously, she served as a Commercial Underwriter, joining the Stewart California team in 2019.
An industry veteran with more than 35 years' experience, Blatt began her career with Stewart and worked her way up to Executive Vice President and Division President before taking on leadership roles at Rainier Title and Old Republic Title before ultimately returning to Stewart.

Stewart Title Guaranty Co. named Richard J. ("Rich") King Associate Senior Underwriter. He currently also serves as Senior Vice President, Senior Underwriting Counsel and New York State Counsel for Stewart's New York domiciled underwriter, Stewart Title Insurance Co.
King has been with Stewart for 18 years, evolving in his roles as a Senior Claims Counsel before becoming the Regional Claims Counsel for New York and Puerto Rico. He has more than 25 years of experience in the real estate industry.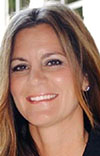 Stewart Title Guaranty Co. announced Krysta Baring joined the Company as Underwriting Counsel in the Southwest Region. She will provide underwriting support and guidance to Stewart employees and agents with a focus on Texas transactions.
Baring's career in Texas oil, gas, and real estate law while working alongside a title company agent provides a unique breadth of knowledge as well as the transactional mindset to serve Stewart's customer's underwriting needs. For the past 12 years, she worked private practice, where her key role was in representing all parties in real estate transactions. She also provided counsel to the affiliate title agency and worked on oil and gas transactions.
Stewart Title announced Chas Smith joined the organization as State Counsel in Alabama. Smith will also fulfill the role of Underwriting Counsel in Alabama, Arkansas and Mississippi, providing underwriting expertise and education to agents in the Stewart Trusted Provider network while developing new agency relationships across these states.
Prior to joining Stewart, he served as Vice President and Agency Manager at Old Republic Title where he focused on growing and leading agency operations.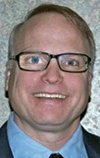 Cherry Creek Mortgage Promotes Brian Carlsen to Vice President of Risk Management
Cherry Creek Mortgage, Denver, promoted Brian Carlsen to vice president of risk management. He will support growth of Cherry Creek Mortgage and its affiliated companies—including the recently launched Found It Home Loans unit. He will also continue to develop Cherry Creek's comprehensive risk control framework designed to protect both the company and its customers.
Carlsen, a 28-year veteran of the mortgage industry, joined Cherry Creek in 2013. Prior to his promotion, he served as senior credit policy manager to support numerous initiatives and departments within the company. He was heavily involved in opening Cherry Creek's Pacific Northwest wholesale division. He also served as an area production manager in the western states and provided support for Cherry Creek's Compliance Department, including policies and procedures management, HMDA and Equal Credit Opportunity Act (ECOA) oversight and special projects research.

DocMagic Promotes Chris Lewis to Director of Enterprise Solutions
DocMagic Inc., Torrance, Calif., promoted Chris Lewis to Director of Enterprise Solutions. The new title reflects the elevated role he has proactively taken at the company in increasing revenue, forging strategic partnerships and making inroads with large entities and marquee accounts.
Lewis has more than 25 years of experience working for banks, mega lenders, servicers, technology providers and other key entities in the supply chain. He started his career at Fidelity National Financial and held a variety of roles in title insurance, eventually becoming COO over a large nationwide title operation and later migrating to the position of Chief Data Administrator. In addition, he held key roles at several spin-off companies, including Fidelity Information Services, Loan Portfolio Services and Black Knight. Prior to joining DocMagic, he was Executive Director at JP Morgan Chase where he helped implement new processes and technologies for its Loan Administration Division.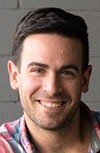 Andrew Jewett Joins Anchor Loans as SVP, Enterprise Sales
Anchor Loans, Thousand Oaks, Calif., hired Andrew Jewett as Senior Vice President of Enterprise Sales, responsible for account management/segmentation, sales recruitment/training, new product development/deployment, marketing and the overall growth of Anchor's sales team and customer base.
Jewett brings more than 16 years of experience in fix-and-flip lending and real estate capital markets. He joins Anchor from Sundae Inc., where he was Head of Lending and Co-head of Capital Markets. He joined Sundae when it acquired Aperture, a proprietary analytics and proptech firm that he co-founded. Prior to Aperture, he was Managing Director and Co-head of Capital Markets at Wedgewood, a diversified operating/real estate investment company. Earlier in his career, he served as a Director of Mortgage Finance for Royal Bank of Scotland and as an analyst with C.D. Downer & Co. and Greenwich Capital.
Norcom Mortgage Promotes Rob Filippone to Vice President, Market Manager; Joshua Orlan to Head Chicago Operations
Norcom Mortgage, Avon, Conn., promoted Rob Filippone to Vice President and Market Manager, responsible for business development and management of Norcom Mortgage retail branches in New York, the Mid-Atlantic and Florida.
Filippone began as a Branch Manager for the company's Avon location and quickly rose to Market Manager in 2020. Previously, he served in other mortgage market managing roles where he gained industry knowledge and fine-tuned his business development and management skills.
Norcom also opened a new branch in Chicago, led by Branch Manager Joshua W. Orlan, who has more than 20 years of mortgage and insurance experience and is a licensed professional in Illinois and Florida.

Prove Appoints Mary Ann Miller as VP of Client Experience
Prove, New York, appointed Mary Ann Miller as Vice President of Client Experience.
Miller, was most recently Head of Fraud Strategy at Varo Bank where she led the fraud strategy process for transitioning the fintech to a nationally chartered challenger bank. Prior to Varo Bank, she was the Senior Director – Fraud Executive Advisory and Industry Relations for Nice Actimize, where she directed all aspects of the fraud line of business and established the company's first fraud consulting team that supported global leadership in executive advising, technology sales and support, and industry and analyst relations. Earlier in her career, Miller held fraud positions at USAA, PayPal and Lloyd's.

Planet Home Lending Promotes Samantha Manfer to Chief Business Development and Brand Officer
Planet Home Lending LLC, Meriden, Conn., promoted Samantha Manfer to Chief Business Development and Brand Officer. The company's business development, brand, and marketing teams will report to her.
Since joining Planet Home Lending in 2013, Manfer has executed and marketed strategic initiatives. She helped Planet Management Group expand into niche residential products and into commercial asset management. She also was a catalyst in Planet Home Lending's retail retention division beginning to offer defensive recapture refinancing to protect sub-servicing clients' mortgage servicing rights. Her latest project was the creation of a monetization engine giving private clients the ability to swiftly change asset strategies based on market conditions and freely move loans between performing, nonperforming and reperforming workflows.
Before joining Planet in 2013, Manfer held positions at Prospect Mortgage LLC, Ameripath Mortgage Co., National City Bank and PCFS Solutions.

MAXEX Adds Brennan Walters as Chief Revenue Officer
MAXEX, Atlanta, hired Brennan Walters as Chief Revenue Officer, responsible for all go-to-market operations, including sales, marketing and the development of MAXEX's servicing retained execution product.
Walters is an 18-year mortgage industry veteran. Before joining MAXEX, he held several executive leadership positions with PennyMac, including Managing Director of Servicing Investments and Executive Vice President of Acquisitions. In his 10 years at Penny Mac, he was responsible for creating and expanding multiple high-growth businesses, including establishing the company's mortgage servicing rights acquisition business, which purchased more than $100 billion in assets, and transforming its GNMA early buyout program into a business segment that generated over $750 million across the last four quarters. Prior to Penny Mac, he held several sales and business development leadership positions during his eight-year tenure with Bank of America.

WFG National Title Insurance Co. Hires Underwriters Rachel Richardson, Tory Vincent
WFG National Title Insurance Co., Portland, Ore., hired underwriters in Michigan. Rachel Richardson and Tory Vincent will both serve as Michigan State Counsel and National Agency Counsel, respectively.
Richardson, who holds title producer licenses in Michigan and Indiana, comes to WFG after seven years on the legal team at Amrock (formerly Title Source). Most recently she served as its Associate Corporate Counsel, handling the full scope of pre-closing and curative underwriting issues for one of the nation's largest title agencies.

Vincent also comes to WFG from Amrock, where she concluded eight years on its legal team as Associate Corporate Counsel, also working to resolve pre-closing and curative issues. Her Amrock experience built on her years of clerking and volunteer experience that began in high school at a full-service law firm. She also spent a term interning for Judge Eric Cholack at the Wayne County Circuit Court in Detroit.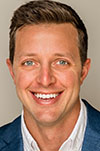 Guild Mortgage Expands Retail Team in South Carolina
Guild Mortgage, San Diego, expanded its team in South Carolina with sales manager Stephen Page in its Coastal Bluffton branch.
Page brings nearly a decade of mortgage lending experience and has helped hundreds of families realize the dream of homeownership. He joins Guild from Mortgage Network, Inc., where he was a loan officer for three years.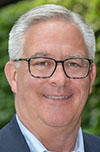 Key Mortgage Services Names Ralph Melbourne as President
Key Mortgage Services, Chicago, named Ralph Melbourne as its new president. Selected after Key Mortgage engaged in a nationwide search, the Chicago-area financial services professional begins his new role immediately at the mortgage arm of Baird & Warner, Illinois' largest family-owned independent real estate services company.
Melbourne most recently served as national head of mortgage lending for BMO Harris Private Bank, and as managing director of Guaranteed Rate Affinity's mortgage origination venture with Realogy Holdings Corp. – both based in Chicago. Prior to those leadership roles, he was president of the real estate channel for PHH Mortgage in Mount Laurel, N.J., where he managed an operation of more than 400 loan officers with annual volume of more than $8 billion. Preceding his pivotal role at PHH Mortgage, he held a variety of executive positions at PNC Mortgage, Morgan Stanley Credit Corp., Washington Mutual and Citibank.