Andrew Foster: Multifamily Values Amid a Shifting Landscape
The summer has brought big news for the housing industry including but not limited to multifamily market participants.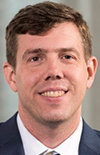 MBA released its 2020 Multifamily Lending Report, noting $359.7 billion of multifamily mortgages were originated last year.
"Multifamily borrowing and lending remained strong in 2020, despite the COVID-19 pandemic," said Jamie Woodwell, MBA Vice President of Commercial Real Estate Research. "Robust financing for properties, increased refinancing activity through government-backed loans and consistent mortgage availability from banks led the market to a level of mortgage originations that was essentially flat from the record year of 2019." By dollar volume, the greatest share–46 percent of the total–went to government-sponsored enterprises Fannie Mae and Freddie Mac.
And on June 23, the Supreme Court ruled that the structure of the Federal Housing Finance Agency is unconstitutional, allowing the President to remove its director at will. Shortly after the ruling, the Biden Administration removed Mark Calabria as FHFA Director and nominated Sandra Thompson as Acting Director. In its decision in Collins v. Yellen, the Court held that the FHFA Director is removable at will by the President before the expiration of his/her statutory five-year term, contrary to language in the 2008 Housing and Economic Recovery Act. The majority relied on the Court's 2020 decision in Seila Law LLC v. Consumer Financial Protection Bureau, which determined the CFPB's structure, with a single director who could only be removed from office "for cause," violates the Constitution's separation of powers.

Given the shifting landscape, MBA NewsLink spoke with Isaac Boltansky, Director of Policy Research at Compass Point Research & Trading, Washington, D.C. As Director of Policy Research for Compass Point Research & Trading, Boltansky coordinates the firm's Washington policy analysis and follows financial services policy issues, focusing on mortgage finance, consumer lending, education services and tax policy.
Boltansky cited four points to ponder with arrival of the New Acting FHFA Director:
First, Federal Housing Finance Agency Acting Director Sandra Thompson is likely to be in her post for some time. "I don't see any reason to replace her or quickly get a Senate confirmed person in that post," Boltansky said. "She has all the powers of the post to oversee the regulated entities, it is unclear there is anyone else the White House wants in that seat, and I don't sense any urgency to use Senate floor time on this position. Perhaps most importantly, she is imminently qualified for the position having been at FHFA through the tenure of four directors as well as having spent 20-plus years at the FDIC. She is also well liked within the walls of the FHFA. She is who one should be thinking about when considering potential policy changes."
Next, the new FHFA director will likely focus initially on reversing things that prior director Mark Calabria did during his tenure, Boltansky noted. "With Treasury Secretary [Janet] Yellen, she will focus on removing almost all, if not all the footprint limitations that were in the Preferred Stock Purchase Agreement, a document that was signed just a few days before the change in Director at the FHFA," he said. "Accordingly, the establishment of caps on GSE multifamily loan purchases will be brought back to the Conservatorship scorecard, which is a far more appropriate mechanism than a contractual document."
The Capital Rule will be reopened in due time and be softened, Boltansky said. "This is an incredibly important rule that often flies under the radar, but it could have sweeping implications for GSE capital allocation across their business lines," he said. "The overarching structure of the rule will likely survive, but we should expect targeted changes to the quantity and quality of capital that will touch on single-family, multifamily and credit-risk transfers."
Finally, affordability gets a lot of attention in housing circles. "Policymakers appear cognizant that the dearth of supply is one of the core areas of concern and we should expect efforts to increase opportunities for private capital to partner with GSEs to put more innovative structures into the market around both affordability and increased supply," Boltansky said. "Certain pilot programs conducted by Freddie Mac in the multifamily area were examples of the type of financing products or programs that may be explored further."
Click here for Compass Point's Deep Dive On FHFA/GSE Expectations Under New Leadership report.