People in the News August 27 2021
ChainLogix Appoints Guadalupe Garcia as National Sales Executive
ChainLogix Mortgage Solutions, Fort Lauderdale, Fla., appointed Guadalupe Garcia as National Sales Executive, expanding the company's West Coast presence. She will be focused on developing the company's Title Services, including title search, tax report, post-closing and recording.
Garcia has a decade of experience in the mortgage industry. She began her career in the mortgage division of CashCall, and most recently served as Business Development Manager at SYNRGO Inc. She also brings extensive experience in project management at technology companies through both her work at SYNRGO Inc. and at QualityAnalytics.io.

GoDocs Taps Steve Butler as CEO
GoDocs, Irvine, Calif., named Steve Butler as CEO to lead the company alongside GoDocs' founder and President, Gary Highland.
Butler previously founded mortgage technology company AI Foundry, and served most recently as President of Guaranteed Rate's technology subsidiary. With more than 30 years of industry experience, he has served as CEO of a half-dozen firms, including Terascala, ManageSoft, Carbon Design Systems, Segue Software and Triquest Design Systems. He began his career in 1989 with Quickturn Design System.

Knowledge Coop Names Brian Paine Director of Technology
Knowledge Coop, Vancouver, Wash., hired Brian Paine as Director of Technology. His responsibilities include maintaining a stable working environment for all of Knowledge Coop's technical operations, including its flagship virtual workspace for centralizing compliance training, The Coop; spearheading future tech enhancements and improvements; and ensuring security processes are up-to-date and monitored.
Paine comes to Knowledge Coop after spending nearly four years at PayPal as both a Security Architect and Infrastructure Architect. He has also served in integral technology roles at Entisys360, Western Precooling, Live Nation, Charles Schwab and Nordstrom.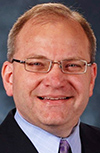 Manatt Adds Bryan Schneider to National Financial Services Group
Manatt, Phelps & Phillips LLP announced Bryan A. Schneider joined Manatt Financial Services in its consumer financial services practice.
Joining as a partner in Chicago, Schneider has deep regulatory roots and comes to Manatt from the Consumer Financial Protection Bureau, where he led the Supervision, Enforcement and Fair Lending division as Associate Director. Before that, he was the top official at the Illinois Department of Financial and Professional Regulation, where he served as Secretary and was a member of the Cabinet. Prior to his service in government, he held health care-related leadership positions at one of the largest retail, infusion and specialty pharmacy providers in the U.S.
Melissa Quinn, Lee Weaver to Co-lead JLL Capital Markets Florida Offices
JLL Capital Markets, Chicago, hired Melissa Marcolini Quinn and Lee Weaver as Senior Managing Directors to oversee their respective office's debt and equity platform. In their new roles, Quinn will co-lead the Orlando capital markets office alongside Senior Managing Director Brad Peterson, and Weaver will join Senior Managing Director Matt Mitchell as the Tampa capital markets office co-lead.
Quinn has more than 17 years of experience specializing in debt, joint venture equity and structured finance and most recently led an Orlando capital markets office for a commercial services firm. As a specialist in multi-housing – both market-rate and affordable housing – she has been a top Freddie Mac and Fannie Mae producer. She is a member of the Mortgage Bankers Association.

With more than 24 years of commercial real estate industry experience, Weaver led the Tampa capital markets office for a commercial services firm, where he was recognized as being in the top 10 percent of producers nationwide. Throughout the course of his 24-year career, he has originated commercial real estate loans from $3 million to $200 million, working with lending sources that include life insurance companies, pension funds, Fannie Mae, Freddie Mac and FHA. He is a member of the Mortgage Bankers Association.

Deephaven Promotes Mack Walker to Senior Vice President, Director of Capital Markets
Mack Walker has been promoted to Senior Vice President and Director of Capital Markets at Deephaven, Charlotte, N.C. He is responsible for driving growth and profitability of all Deephaven sourcing channels, including product development and the delivery of non-QM assets into the secondary market.
Walker joined the company six years ago and was previously Vice President of Capital Markets.