MBA Honors 2021 Tech All-Stars
The Mortgage Bankers Association and MBA NewsLink honored five industry innovators with its 2021 Tech All-Stars awards this morning during the MBA Spring Conference & Expo.
"We are in the midst of an exciting period of technological innovation and adoption in the real estate finance industry," said Rick Hill, MBA Vice President of Technology and Executive Vice President of MISMO. "These innovations have been a boon to lenders and servicers and have simplified and improved the customer experience. This year's Tech All-Stars represent the cutting edge of industry technology and we are pleased to honor them."
Now in its 19th year, the MBA NewsLink Tech All-Star Awards recognize industry leaders who have made outstanding contributions in mortgage technology. A record 50 technology innovators earned nominated this year.
MBA and MBA NewsLink honored five mortgage technology innovators: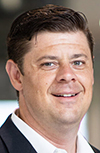 Matt Hansen, Founder and CEO, SimpleNexus
SimpleNexus' homeownership platform plays a role in 13% of all home loans originated in the U.S. SimpleNexus serves a user base of more than 31,000 loan originators and 141,000 real estate agents and more than 3 million borrowers. To date, the platform has handled over 13 million loans totaling more than $3 trillion in volume. Hansen has nearly 20 years' software development experience; since founding SimpleNexus seven years ago, he has worked devotedly to bring mortgage technology up to speed with consumer expectations.

David Orsini, Chief Product Officer, Top of Mind Networks
Atlanta-based Top of Mind's Surefire CRM has established itself as the gold standard for mortgage lenders nationwide. According to STRATMOR Group, 74% of lenders use a third-party lead management or CRM tool. STRATMOR Group identified Surefire as the mortgage industry's #1 CRM for two years running, during which Surefire's overall market share grew from 17.6% to 18.4%. For the past 17 years, Orsini has overseen development of the Surefire CRM and mortgage marketing engine, which is now used by nearly 20,000 loan originators and lenders across 1,500 companies.
Thomas Pearce, Founder & CEO, MAXEX
Thomas Pearce has worked in the center of the secondary mortgage market's buyer-seller dynamic for more than 30 years. His experiences led him to an intimate understanding of the root causes of the 2008 housing crisis. With this knowledge, he became one of the original founders of MAXEX. MAXEX is the first digital mortgage exchange to enable buying and selling residential loans through a single clearinghouse. The platform connects bank and non-bank lenders with premier investors including Wall Street banks, real estate investment trusts and insurance companies to enable faster, more efficient liquidity. To date, the company has helped more than 170 buyers and sellers achieve $13 billion in lock trading volume.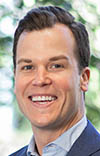 Ben Schweitzer, Senior Director, Head of Multifamily Innovation Lab, Freddie Mac
The Freddie Mac Multifamily Innovation Lab, led by Schweitzer, built upon the foundation of an on-site mobile app developed in 2018 to create a virtual inspection platform. The Lab, in collaboration with HappyCo and the Freddie Mac underwriting team, created a live, video mobile application capturing the inspection details at the property for inspectors to view behind their desk. It went from idea to market in just 53 days.

Ike Suri, Chairman & CEO, FundingShield LLC
Suri is Chairman & CEO of FundingShield, LLC, a loan-level fraud prevention and risk management company that provides MISMO-certified technology to help lenders manage the mortgage funding process and avoid wire fraud schemes. He is also Chairman and CEO of Pelican Point Investment Group LLC, a boutique Private Equity & Merchant Bank in Newport Beach, Calif. FundingShield offers a cloud-based wire fraud platform to guard against wire & settlement fraud and transactional fraud for the warehouse lenders. FundingShield is the only wire fraud platform to be MISMO-certified, reducing wire transaction mismatches, phishing attempts and incorrect/altered wire instructions.
MBA NewsLink accepts nominations for the Tech All-Star Awards in December and January of each year. Profiles of this year's winners will appear in NewsLink this week.