MBA Advocacy Update May 3, 2021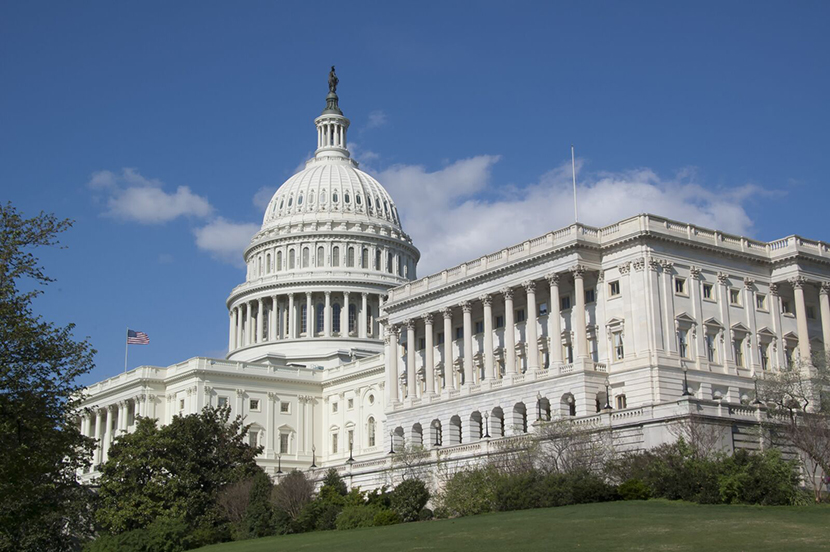 Bill Killmer bkillmer@mba.org; Pete Mills pmills@mba.org
On Wednesday, the Biden administration unveiled the American Families Plan, an ambitious $1.8 trillion proposal that would make $1 trillion in new investments and provide $800 billion in tax cuts over 10 years, paid for with tax increases on upper-income taxpayers, new tax enforcement initiatives, and changes to the way capital is taxed. On Tuesday, the CFPB released a final rule delaying the mandatory compliance date of the General QM final rule until October 1, 2022. Meanwhile, FHFA announced preliminary details that Fannie Mae and Freddie Mac soon will offer a new refinance option for low-income borrowers.
1. President Biden Releases American Families Plan with Broad Tax Implications for Real Estate Finance
On Wednesday, President Joe Biden unveiled the American Families Plan, a $1.8 trillion addition to the previously announced $2.3 trillion American Jobs Plan. To pay for the plan, which would increase spending on a variety of social programs, President Biden has proposed a series of tax increases that could significantly impact real estate markets and our industry.
The proposals (in tandem) would increase tax rates on capital gains, eliminate "step-up" provisions and the use of carried interest, dramatically scale back the 1031 "like-kind" exchange, increase corporate and individual tax rates, and more. This summary, which MBA developed (and is included in this letter to all association members from MBA President and CEO, Bob Broeksmit, CMB), covers the broad real estate-related points of the president's plan.
Why it matters: Given political realities and the tight majorities in both the House and Senate, the administration's proposal should be seen as an opening bid. However, any of the suggested real estate-related proposals could have serious implications for MBA's members.
What's next: MBA will continue to advocate with the administration and on Capitol Hill against any threat to real estate finance markets as the congressional debate on tax and infrastructure advances.
For more information, please contact Bill Killmer at (202) 557-2736 or Mike Fratantoni at (202) 557-2935.
2. CFPB Issues Final Rule Delaying the Mandatory Compliance Date for General QM Final Rule
On Tuesday, the Consumer Financial Protection Bureau (CFPB) released a final rule delaying the mandatory compliance date of the General Qualified Mortgage (QM) final rule until October 1, 2022. Pursuant to the delay, transactions for which creditors receive an application on or after March 1, 2021, and before October 1, 2022, can be originated under either the original General QM rule's DTI/Appendix Q standards, the GSE "Patch" QM standards, or the new General QM rule's price-based standards. MBA's summary of the proposed rule is available here.
Why it matters: Absent changes to GSE purchase restrictions reflected in the recently revised Preferred Stock Purchase Agreements (PSPAs), the practical effect of postponing the mandatory compliance date is limited to extending the original General QM rule's DTI/Appendix Q standard until October 1, 2022. This is because the PSPAs prohibit the GSEs from purchasing GSE Patch QMs after July 1, 2021. In other words, extending the GSE Patch has little practical effect for lenders selling to the GSEs. It is possible FHFA and/or Treasury could decide to allow the GSEs to buy Patch loans; however, such action – and the timing – remain speculative. MBA encourages members to continue with their preparations to comply with the original requirements of the General QM rule by July 1, 2021.
What's next: MBA will continue to engage on this issue with the goal of ensuring that the General QM Final Rule's price-based standards are retained by the Bureau.
For more information, please contact Justin Wiseman at (202) 557-2854, Lucia Jacangelo at (202) 557-2941, or Blake Chavis at (202) 557-2930.
3. FHFA Announces New Low-Income Refinance Option for Select Borrowers with GSE-Backed Mortgages
This week, the Federal Housing Finance Agency (FHFA) announced that Fannie Mae and Freddie Mac (the GSEs) soon will offer a new refinance option for low-income borrowers with GSE-backed mortgages. Refinance loans eligible for the underwriting and cost saving features must provide a minimum $50 monthly savings for the borrower and a minimum 50-basis-point interest rate reduction. Benefits of the program include a maximum $500 credit towards appraisal costs and a waiver of the 50-basis-point adverse market refinance fee for loan balances at or below $300,000. (Note: that this fee already is waived for loan balances below $125,000, as well as for HomeReady and Home Possible products).
The borrower eligibility criteria, however, likely limits the reach of this option. Eligible borrowers must have income at or below 80 percent of the area median income (AMI), an LTV ratio no greater than 97 percent, a DTI ratio no greater than 65 percent, and a credit score no lower than 620. Eligible borrowers also cannot have missed a mortgage payment in the past six months, and cannot have missed more than one payment in the past twelve months – likely eliminating from consideration any borrowers who missed payments while in a COVID-19 forbearance plan.
Why it matters: This new option could help a segment of low-income borrowers take advantage of the opportunity to lower their monthly mortgage payments, though the scope of the program is likely to be limited due to the narrow eligibility criteria.
What's next: Fannie Mae and Freddie Mac plan to release more guidance detailing additional features in the near future. MBA will continue to work with FHFA and the GSEs to ensure appropriate refinance opportunities are available to qualified borrowers, including those who have recently exited, or are preparing to exit, COVID-19 forbearance plans.
For more information, please contact Sasha Hewlett at (202) 557-2805.
4. FHA Issues Temporary Partial Waiver of Appraisal Requirements in Changing Markets
On Tuesday, the Department of Housing and Urban Development (HUD) announced that the Federal Housing Administration (FHA) would begin issuing temporary partial waivers of the requirement that appraisers must include, analyze, and report a minimum of two active listings or pending sales on the appraisal grid. The updated policy is in response to the overall lack of housing supply and rising home prices.
Why it matters: The limited supply and extreme demand for affordable housing, coupled with a shortage of FHA-certified appraisers in some areas, may result in slower turnaround times and fewer comparable properties for analysis. The temporary waiver may provide relief to lenders located in extremely "hot" markets where properties sell quickly, as well as in rural areas with fewer active listings and less purchase activity.
What's next: The temporary partial waiver is effective for the 12-month period between April 26, 2021, and April 26, 2022. MBA will continue to engage with FHA on this matter and will provide further updates as they become available.
For more information, please contact Julienne Joseph at (202)-557-2782.
5. MBA, Coalition Partners Express Support for TCPA Petition
On Tuesday, MBA and a coalition of financial services trade groups submitted comments in support of a petition asking the Federal Communications Commission (FCC) to address an error in a recent Telephone Consumer Protection Act (TCPA) Exemptions Order. The coalition urged the FCC to address the consent requirement in section 64.1200(a)(3) of the TCPA Exemptions Order, which prohibits callers making certain types of informational calls from initiating "any telephone call to any residential line using an artificial or prerecorded voice to deliver a message without the prior express written consent of the called party[.]" As the letter explains, the FCC intended to simply require "prior express consent," rather than "prior express written consent."
Why it matters: With the mistakenly added "written" requirement, the Order reflects a heightened consumer consent standard that is inconsistent with the TCPA's treatment of information calls.
What's next: MBA will continue to engage the FCC on matters related to TCPA implementation.
For more information, please contact Blake Chavis at (202) 557-2930 or Justin Wiseman at (202) 557-2854.
6. MBA Releases Templates for Servicer Communications on LIBOR Transition
On Monday, MBA published two templates as a resource for servicers in their future communications with borrowers with existing, LIBOR-indexed adjustable-rate mortgages (ARMs). These templates – one published as a notice to borrowers and the other published as a letter to borrowers – are intended as baselines for servicers as they develop their communication plans with respect to the transition away from LIBOR.
Why it matters: With most tenors of U.S. Dollar LIBOR set to expire after June 30, 2023, mortgage servicers need to be prepared to switch existing LIBOR-indexed ARMs to new indexes. This transition will require communications with affected borrowers to ensure they understand any changes to their loans.
What's next: MBA will continue to work with its members, as well as regulators and the Alternative Reference Rates Committee, to facilitate a smooth transition away from LIBOR in the mortgage market.
For more information, please contact Dan Fichtler at (202) 557-2780.
7. MBA RON Campaign Continues Its Momentum
On Tuesday, the Arkansas legislature passed legislation (SB340), enabling the use of remote online notarization (RON) in the state. SB340 is consistent with the MBA-ALTA model bill and the non-partisan Uniform Law Commission's Revised Uniform Law on Notarial Acts (RULONA). In West Virginia, MBA joined a joint industry letter addressed to West Virginia Secretary of State Mac Warner urging him to promulgate rules for SB469, which was enacted earlier this year, and would require remote notarization certificates to clearly indicate whether the document was notarized using RON or remote ink notarization (RIN). RIN transactions do not require multifactor identification and are therefore not as secure as RON. A requirement to indicate whether a document was signed using RON or RIN would allow lenders and title companies to more readily identify the type of remote notarization used in a real estate finance transaction.
Why it matters: If signed by Governor Hutchinson, Arkansas will become the 34th state with a RON law that is substantively consistent with the minimum standards necessary for safe and secure real estate finance transactions.
What's next: The New York Assembly has scheduled a hearing on May 7, 2021, at 10:00 a.m. ET, to discuss electronic and remote notarizations. MBA is collaborating with the New York Mortgage Bankers Association (NYMBA) to prepare testimony prior to the hearing.
For more information, please contact Kobie Pruitt at (202) 557-2870.
8. Sign Up for the Sixth Annual MAA Action Week
The Mortgage Action Alliance (MAA), MBA's free grassroots advocacy network, will be holding its sixth annual Action Week, May 3-14, 2021. Action Week is a national, industrywide campaign aimed at growing MAA and activating real estate finance professionals in key states and congressional districts. MAA has over 71,000 active members nationwide in an industry of over 330,000 employees.
Why it matters: MAA needs to be louder and stronger than ever to ensure that Congress does not end up harming, more than helping, real estate and housing with any targeted changes to federal taxes that reduce support for capital formation and investment and negatively impact consumers.
What's next: MBA's goal is to grow and sustain MAA's membership to 75,000 members.
Complete this form to join more than 80 participating companies and receive further information.For more information, please contact Rosie Sheehan at (202) 557-2933.
9. Speaker Highlights: MBA's National Advocacy Conference – May 11-12
Register for MBA's National Advocacy Conference (NAC) today to hear from a bipartisan duo: Rep. Anthony Gonzalez (R-OH) and Rep. Dean Phillips (D-MN).
Why it matters: The two lawmakers are dedicated to finding common ground and breaking the partisan gridlock in Congress. They will share how they are working together on a bipartisan basis to advance key issues that impact the American economy, and will highlight the importance of nonpartisan political engagement with your elected officials.
What's next: Share your experiences, your voice, and your passion for our industry on May 11-12! Register today at mba.org/nac .
For more information, please contact Alden Knowlton at (202) 557-2816.
10. MBA's Lisa Haynes, Charmaine Brown Recognized as DEI Leaders by the National Diversity Council
This week, MBA's Lisa J. Haynes – SVP, Chief Financial Officer and Chief Diversity and Inclusion Officer, and Charmaine Brown – Director, Diversity, Equity, and Inclusion, were presented with awards by the National Diversity Council during its virtual, four-day Diversity & Leadership Conference. Haynes was presented with the Top 50 Financial Leaders Award, and Brown with the DEI Champion Award. MBA President and CEO Bob Broeksmit, CMB, commended both Haynes and Brown in statement.
Why it matters: The National Diversity & Leadership Conference is one of the largest diversity conferences in the nation –offering networking opportunities, professional development, and critical conversations surrounding diversity and inclusion.
What's next: To learn about MBA's DEI Initiative, click here .
For more information, please contact Lisa Haynes at (202) 557-2835.
11. Upcoming and Recent MBA Education Webinars on Critical Industry Issues
MBA Education continues to deliver timely programming that covers the spectrum of challenges, obstacles and solutions pertaining to our industry. Below, please see a list of upcoming and recent webinars – which are complimentary to MBA members:
The 2020 Pandemic and Other Primary Factors of Urban Exodus – May 4
Basics of Commercial Loan Closing and Loan Documentation – May 11
Key FDCPA Compliance Issues and Considerations – May 18
Harnessing and Leveraging Data in Today's CRE Markets – May 18
Introduction to Commercial Mortgage-Backed Securities – May 19
CONVERGENCE: The Future is Female: How Women are Shaping the Future of Housing – May 26
Retail 3.0: Re-Envisioning Retail – May 26
MBA members can register for any of the above events and view recent webinar recordings by clicking here.For more information, please contact David Upbin at (202) 557-2890.