People in the News Apr. 9, 2021
Greystone Names Imran Ahmed Senior Managing Director

Greystone, New York, announced Imran Ahmed joined the firm as a Senior Managing Director, responsible for expanding Greystone's corporate finance activities, including development of global corporate and investment banking and institutional capital relationships.
Ahmed was most recently at CBRE Capital Advisors Inc., the broker-dealer group within CBRE Group, Inc., where he served as an Executive Managing Director within Global Capital Markets. He was previously a Managing Director and Co-Head of Real Estate at KPMG Corporate Finance, Partner and Chief Operating Officer at Ranieri Real Estate Partners, and also served as a Managing Director of Real Estate Investment Banking and Commercial Real Estate Finance at Deutsche Bank Securities.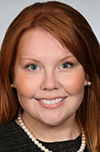 Andria Lightfoot Joins SimpleNexus as Vice President of Professional Services
SimpleNexus, Lehi, Utah, hired Andria Lightfoot as vice president of professional services, responsible for SimpleNexus' professional service teams.
Most recently Lightfoot served as chief operations officer at George Mason Mortgage LLC, where she led mortgage operations, provided strategy for enterprise software solutions and implemented innovative change management initiatives. Previously, she led technology strategy at Prosperity Home Mortgage and J.G. Wentworth Home Lending. She has also served as senior business analyst at mortgage technology consulting firm Teraverde.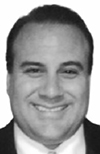 Rational 360 Taps Michael Petrucelli as President of Government Solutions Division
Rational 360, Washington, D.C., hired Michael Petrucelli as President of the Government Solutions Division.
Petrucelli served previously in executive positions with the U.S. Department of Homeland Security and the U.S. Department of State. He also possesses expertise in U.S. government trade finance and lending programs and communications law and regulation from his time at the U.S. Export-Import Bank and the Federal Communications Commission.
Michael Bugbee Joins BSI Financial Services as Vice President of Client Success
BSI Financial Services, Irving, Texas, named Michael Bugbee as vice president of client success, where he will lead the company's broader strategy to better align the delivery of services and expanding needs of BSI's primary and specialty servicer client base.
Bugbee replaces Mike Whitfield, who will transition into a senior project management role to focus on several key initiatives throughout the company. With nearly 20 years of experience, Bugbee worked for more than a decade at Mr. Cooper/Nationstar Mortgage, where he held a variety of roles but more recently leading a team of client managers responsible for portfolios totaling 300,000 units with a UPB of $86 billion. Before that, he worked for more than seven years at Freddie Mac as a portfolio manager.

JLL Valuation Advisory Adds Jeff Manas to Head Environmental & Property Condition Service
JLL Valuation Advisory, Chicago, hired Jeff Manas as Managing Director its new Environmental and Property Condition service to provide services for clients and create a unified resource for third-party due diligence reports in the U.S.
Manas, based in Washington, D.C., will partner with JLL's global Valuation Advisory business. He brings nearly 20 years of expertise in commercial real estate support services, including environmental and engineering due diligence, physical evaluation, leasing/brokerage, transactional analysis, acquisition consulting and underwriting inspection. He is a member of the Mortgage Bankers Association and Environmental Bankers Association.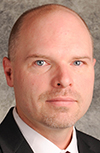 Mortgage Connect Names Ian Morgan Chief Information Security Officer
Mortgage Connect LP, Pittsburgh, Pa., named Ian Morgan Chief Information Security Officer.
Morgan comes to Mortgage Connect with more than 24 years of mortgage and financial services experience. He comes to Mortgage Connect from Covius Holdings where he served as Chief Information Security Officer. He brings a differentiating resume in I.T., focused on a diverse mixture of network and system engineering, systems administration, development and architecting secure information systems. He is a United States Marine Corps veteran.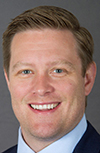 Embrace Home Loans Hires Jason Will as SVP of Market Growth
Embrace Home Loans, Middletown, R.I., named Jason Will senior vice president of market growth, responsible for helping to increase the company's market share, expanding its affiliate partnerships and establishing a team of regionally based vice presidents of market growth to drive the company's overall expansion strategy.
Will has more than 20 years of mortgage lending experience, most of it with Wells Fargo Home Mortgage, where he held senior leadership roles in sales and business development. Most recently, he served as vice president and national builder manager at Wells Fargo, covering the Eastern U.S. Previously, Will served as the company's vice president and national condominium and construction program leader, where he managed its National Condo and Construction-to-Perm program.