SCOTUS Ruling Supports MBA Interpretation of TCPA 'Autodialer' Definition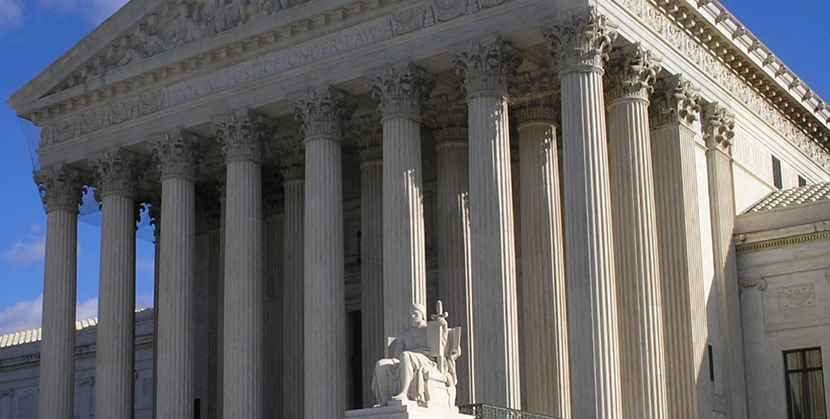 The U.S. Supreme Court unanimously ruled Thursday that a statutory definition of what constitutes an "autodialer" was overly broad, giving Facebook and a number of businesses, including the Mortgage Bankers Association, a decisive legal victory.
The ruling (https://www.supremecourt.gov/opinions/20pdf/19-511_p86b.pdf) in Facebook v. Duguid had much at stake: the Court was asked to decide whether, for purposes of the Telephone Consumer Protection Act, autodialer covers "any device that can 'store' and 'automatically dial' telephone numbers, even if the device does not 'us[e] a random or sequential number generator.'"  
In the 9-0 decision delivered by Justice Sonya Sotomayor, the Court sided with Facebook and amici (including MBA) to hold that to qualify as an autodialer under the TCPA, a device must have the "capacity to use a random or sequential number generator to either store or produce phone numbers to be called."
Echoing arguments made in MBA's amicus brief, the Court found the broad autodialer definition advanced by Duguid, under which any equipment that stores and dials telephone numbers would qualify as an autodialer, "would capture all modern cell phones[.]" The Court said such an interpretation is inconsistent with the TCPA's text and Congress's intent when drafting the TCPA to target specific random or sequential number generator technology.

Justin Wiseman, Associate Vice President and Managing Regulatory Counsel in MBA's Public Policy and Industry Relations department, said this case was important for MBA members, who use ​modern communication strategies that had previously been at risk of being deemed "autodialing" as part of their strategy to maintain contact with customers, particularly those who might be struggling with mortgage payments. In the amicus brief, MBA and other industry trade groups sought to ​limit the definition of autodialer to the plain text of the statute, which dealt with Congress's concern about random or sequential dialing.
"Frequent communication and early intervention are essential to helping struggling homeowners resolve delinquencies and remain in their homes," Wiseman said. "This ruling further helps our members employ cutting edge outreach campaigns that are necessary because of the importance of early intervention in delinquencies, the extensive national rules governing mortgage servicer conduct and the possible dire consequences of loss of a home for the borrower."
In addition to the Ninth circuit, from which the case reached SCOTUS, the Court's ruling overturns TCPA interpretations applied by courts in the Second and Sixth circuits, both of which had previously adopted the broad autodialer interpretation.
"To the extent today's decision helps stem the tide of costly TCPA litigation, it is a major victory for businesses, including many mortgage servicers and, ultimately, consumers who will benefit from modern communication techniques," Wiseman said. "Today's decision is a culmination of six years of advocacy by MBA—including multiple amicus briefs, petitions to the FCC and legislative lobbying."