In a Most Unusual Year, MBA Mortgage Action Alliance Shines
What a year 2020 has been—a global pandemic; a faltering economy that saw U.S. gross domestic product plunge by a third; double-digit unemployment; millions more Americans working from home; a caustic election season; and murder hornets.
And yet, there are bright spots. Interest rates remain near record lows; the housing market is red-hot; the Mortgage Bankers Association has re-upped its originations forecast (again) and the Mortgage Action Alliance–MBA's grassroots advocacy arm—has enjoyed unprecedented success and influence at a key time for the industry.
In just 2020 alone, MAA has nearly tripled its membership. Now at 67,000-plus members, MAA has become one of the most influential voices in Washington, D.C., and in state capitals across America.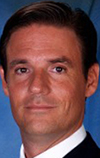 "Our members are hungry for information and have felt the urgent need to play an active role in the political process through MAA because of legislation and regulations affecting the way that they do business and the way that they serve their customers are having an immediate impact right now," said Jeff Taylor, Co-Founder and Managing Director of Mphasis Digital Risk, Maitland, Fla., and MAA Chairman. "They are focused on any issue that protects and supports their borrowers and enables them to maintain 'normal' business operations in this new virtual world we are experiencing."
"We know that 2020 has been a year unlike any other and the response to advocacy initiatives has been no exception," said Alden Knowlton, MBA Associate Vice President of Political Affairs. "Our exponential growth is a combination of our industry leaders continuously emphasizing the importance of the culture of advocacy paired with fast-paced legislative and regulatory movement in response to the pandemic requiring advocate input to ensure our industry's voice was heard."
Perhaps no better example of MAA's influence occurred just last month, following an Aug. 12 announcement by the Federal Housing Finance Agency (https://newslink.mba.org/mba-newslinks/2020/august/mba-objects-to-gse-adverse-market-refinance-fee/) authorizing Fannie Mae and Freddie Mac to impose a 50-basis-point "Adverse Market Refinance Fee" on most refinance mortgages.
Industry reaction, led by MBA, was nearly uniform in condemnation; MBA President and CEO Bob Broeksmit, CMB, said the fee would raise costs by at least $1,400 for families trying to meet ends in a challenging environment.
"This announcement is bad for our nation's homeowners and the nascent economic recovery," Broeksmit said.
Within days, MAA mobilized. It issued a Call to Action (https://newslink.mba.org/mba-newslinks/2020/august/mba-mortgage-action-alliance-call-to-action-targets-gse-refi-fee/) asking its members to contact their members of Congress and FHFA to roll back the fee. The response was immediate—and effective.

"When FHFA announced the abrupt implementation of an adverse market refinance fee on loans sold to the GSEs we saw a record-setting response from our industry," Knowlton said. "More than 23,500 MAA members sent more than 85,000 messages to members of Congress, resulting in bipartisan congressional opposition echoing our industry's stance."
The MAA campaign—as well as the resulting sustained pressure from Congress and a broad coalition of industry and consumer trade organizations—led to FHFA announcing a two-month delay of implementation (to Dec. 1) and exemptions for low-income refinances.
"That kind of impact would not have been possible without the overwhelming response that prompted numerous congressional leaders to raise this with FHFA," Knowlton said.
Taylor said having such a strong MAA response translates into clout on Capitol Hill and in state capitals, noting the 85,000 messages on the adverse refi fee hit "far more policymakers than we could have engaged on an individual lobbying basis."
"Politics is a numbers game," Taylor said. "When a large group of people weigh in on a particular issue, elected officials pay attention. When our lobbyists meet with legislators, it is a huge benefit when it is reinforced with overwhelming individual responses."
A key factor in MAA's growth and influence, Knowlton said, is a more strategic use of social media. "Social media has become a mainstay in the advocacy and political arena," she said. "Using our MAA app and social platforms, we can message timely calls to action and alerts through multi-faceted channels. This will be critical as we look to sustain our network, identify new advocates and respond in real-time to issues impacting the industry."
That ability to mobilize quickly, Taylor said, will be critical in the final months leading to the 2020 elections, in which the Presidency, 35 Senate seats and all 435 House seats are in play, as well as numerous governorships and state and local offices.
"The best and most effective way to advocate is to strip away partisan politics," Taylor said. "The most commonsense legislation that does the most good is always bipartisan, so our collective advocacy efforts must stick to the issues. Elected officials make decisions that best serve their home districts and the needs of their constituents. Making regular contact with your lawmakers and staff through MAA will empower you to become a trusted resource and will ensure your lawmakers understand how policy issues affect you, your customers and the communities you—and they—serve. Our advocacy must put people over politics."
In the coming months, Taylor said several issues have taken sharper focus. "Many mortgage companies have invested heavily in remote operations for their licensed origination professionals to address risks posed by the coronavirus and they would like to be able to continue using the strategy," he said. "That's one of the bigger issues people are trying to think about right now when it comes to their workforce. We are actively working with state regulators to collaborate to issue aligned guidance extending the current work-from-home provisions. We'd like to see work from home allowed on a permanent basis."
Looking ahead, Knowlton said MAA will focus on sustaining its record growth and look to innovate various ways to mobilize action. "We've seen the impact that we can make collectively and will continue to rely on our robust membership to keep these key issues front of mind for policymakers," she said.
During the week of Sept. 21-25, MAA will host MBA Advocacy Week, "5 Days to Impact Your Industry" (https://www.mba.org/get-involved/take-action-with-maa/mba-advocacy-week), that will feature exclusive content for MAA members and promote ways to remain an engaged advocate year-round.
"With a network this large it is critical that our advocates feel informed so that they can properly respond when issues are ripe for action," Knowlton said. "The work that has been done to provide resources and materials to members has translated into engaged advocates eager to have their voices heard at the local, state and federal levels."
For more information about MAA, click https://www.mba.org/get-involved/take-action-with-maa.