People in the News Sept. 3, 2020
Promontory MortgagePath Names Scott Turnquest Chief Technology Officer; Jordan Higgins & Kim Joyce Regional VPs

Promontory MortgagePath LLC, Danbury, Conn., named Scott Turnquest as Chief Technology Officer and Jordan Higgins and Kim Joyce as Regional Vice Presidents.
Turnquest will oversee strategy and development for Promontory MortgagePath's fintech offerings. He brings more than 20 years of technology experience, with several years of experience operating solely in fintech. He comes to Promontory MortgagePath from Kindur, a fintech startup aimed at helping the Baby Boomer generation plan for retirement, where he served as Chief Technology Officer. Prior to Kindur, Turnquest held senior engineering leadership positions with GitHub, a software development platform, and Earnest, a fintech firm offering private student loans and student loan refinancing using merit-based lending.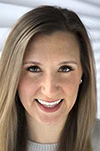 Higgins has 12 years of demonstrated sales and management success. Prior to Promontory MortgagePath, she spent five years as vice president of correspondent sales with Verus Mortgage Capital, where she managed more than 75 accounts, directed four transaction management teams and represented the company through various speaking forums. Higgins also gained industry experience at Lenders One, where she spent time as a relationship manager before earning a promotion to director of the Southeast region.

Joyce brings nearly 30 years of sales experience in the financial services industry. Most recently, she served as a business development executive for client solutions with Opus Capital Markets Consultants, where she was a key member of the mortgage practice business development team. Her responsibilities included generating new logo partnerships as well as designing and delivering end-to-end and component mortgage and consumer lending outsourcing programs. Joyce has also served in business development roles with Computershare Loan Services, Sutherland Global Services, ISGN, LenderLive Network and FISERV.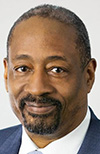 Fannie Mae Promotes Jeffery Hayward to EVP/Chief Administrative Officer; Michele Evans to EVP/Head of Multifamily
Fannie Mae, Washington, D.C., appointed Jeffery Hayward to Executive Vice President and Chief Administrative Officer and Michele Evans as Executive Vice President and Head of Multifamily.
Hayward, previously Head of Fannie Mae's Multifamily business, will lead Fannie Mae's Affordable Housing; Environmental, Social and Governance (ESG); Human Resources; Diversity & Inclusion; and Enterprise Workplace teams. Evans most recently served as Fannie Mae Multifamily Chief Operating Officer.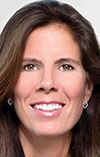 Hayward joined Fannie Mae in 1987 and has served as Executive Vice President and Head of Multifamily since 2012.
As Multifamily Chief Operating Officer, Evans helped guide the department's digital transformation, automate its pricing and underwriting, and launch its credit risk transfer business. She has been with Fannie Mae since 1992.
Churchill Mortgage Names Martin Ford Vice President of Credit Risk
Churchill Mortgage, Nashville, Tenn., appointed Martin Ford to Vice President of Credit Risk. He will lead the underwriting team to help manage risk, credit quality and product portfolios. Ford will also work closely with the company's Secondary Marketing team.
Ford brings more than 30 years of experience in operations, underwriting and credit policies in the financial services industry to Churchill Mortgage. Prior to joining the Churchill team, he led national credit and underwriting teams at Bank of America, JP Morgan Chase Bank, U.S. Bank and TCF Bank.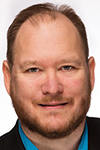 ReverseVision Taps Justin Burns as VP of Operations; Aron Weiler & Alan Gutierrez as Senior Software Engineers
ReverseVision, San Diego, hired Justin Burns as Vice President of operations, and Senior Software Engineers Aron Weiler and Alan Gutierrez.
Burns has two decades' experience leading operations for financial and technology organizations. At ReverseVision, Burns will oversee company operations, identifying opportunities for process and structural optimization. Previously, he led service delivery operations at San Diego County Credit Union; he also held positions as Senior Technical Advisor at Clear Solutions Advisors, Director of Technical Services and Operations at Pointivity Cloud Solutions, and Director, Service Delivery at Alliant International University.

Weiler has 20-plus years' experience heading software teams at global medical and science organizations. Before joining ReverseVision, he served as Director of Software Engineering at Truvian, a San Diego-based medical diagnostic equipment firm, and Systems Architect, Senior Principal Software Engineer at BD (Becton, Dickinson and Company). He has developed patents for computing architecture and a centralized medical device system.

Gutierrez has 10 years' senior software development experience at global technology and medical device manufacturing corporations. Previously, he held roles as Senior Software Development Engineer at medical device manufacturing and software firm Breg, Senior Software Developer at global technology leader Cisco and Senior Software Engineer at BD.

Gateway First Bank Names Scott Gesell CEO and General Counsel
The Gateway First Bank Board of Directors appointed Scott Gesell as CEO and General Counsel. He will also join the Board of Directors of Gateway as a Director. He has served as CEO on an interim basis since April 3, 2020. Prior to becoming CEO, he was Chief Administrative Officer and General Counsel for the Bank.
Gesell has been part of Gateway First Bank's leadership since 2013. During his time at Gateway, he has been a part of the executive management team responsible for the growth of Gateway. He played a leading role in the merger of a 100-year-old community bank with Gateway Mortgage Group, LLC that resulted in the formation of Gateway First Bank in 2019. Before joining the Gateway team in 2013, his senior roles included positions with Colorado National Bancorp, American Residential Communities, Affordable Residential Communities (now Hilltop Holdings Inc.), First Nationwide Bank, First Madison Bank, First Gibraltar Bank and the Federal Home Loan Bank of Dallas.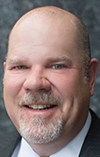 Incenter LLC Names Tom Piercy President of Enterprise Business Development
Incenter LLC, Fort Washington, Pa., appointed Tom Piercy President of Enterprise Business Development. Piercy, who also remains Managing Director of Incenter Mortgage Advisors, will head Incenter's new National Enterprise Sales Team. In addition to Incenter Mortgage Advisors.
Piercy has more than 30 years of industry experience and has been a Managing Director with Incenter since 2016. Previously, he served as President of Spurs Capital and founded Interactive Mortgage Advisors LLC in 2001, which was sold to Incenter in 2016. He also served as a founding member of Matrix Capital Markets Group.