Scott Roller: MISMO RON Certification: What You Need to Know
(Scott Roller founded 3W Partners LLC and is Co-Founder of Vendor Surf LLC (www.VendorSurf.com), each dedicated to revolutionizing sourcing of vendors in the mortgage and credit union ecosystems. The companies monitor and report on the service provider market to provide participants what they need to excel in today's market.)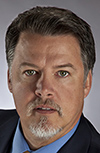 Cute and customized face masks are wildly popular these days, launching a whole new industry.  Closer to home, in our industry, popularity of vendors providing for Remote Online Notarization is surging.  Thanks to the pandemic, RON vendors were rather unmasked, going from gaining marginal traction to epic growth – overnight.  MISMO is leading the way, with a sharp machete clearing the path through the state level regulatory and compliance jungle.   
MISMO has partnered with all sorts of key stakeholders and legislators to establish a standardized framework for RON. We were intrigued by this, as MISMO has traditionally been known for 'data' standards, as opposed to an operational process and procedure focus. So, we interviewed Jonathan Kearns, Vice President of Technology with MISMO, to learn more.
Background
First announced in April, the certification program qualified its first two vendors in July. As of today, there are four RON Certified vendors, with another five in process. You can find the list HERE.
RON standards promote consistency across mortgage industry practices and state regulations to allow use of audio-visual communication devices to notarize documents in a virtual online environment. Standards can be found HERE. They include:
credential analysis
borrower identification
capturing and maintaining a recording of the notary process electronically
audio and video requirements
record storage and audit trails
What follows is a Q&A session with Kearns.
SCOTT ROLLER: Exactly what is the Remote Online Notarization (RON) certification program?

JONATHAN KEARNS, MISMO: The MISMO RON Certification includes an assessment of a RON provider's platform, procedures and policies to determine if they comply with the MISMO standard. RON providers must also attest to their compliance with applicable federal, state, county and/or other governing or regulatory body laws, regulations, rules and requirements concerning RON, privacy and data security. RON providers that are found to be compliant with all MISMO RON Standards will be certified and will maintain this certification for a period of 12 months.
While most states utilize the MISMO RON Standards in their legislation, the MISMO RON Certification does not explicitly certify that the RON provider's platform is in compliance with applicable federal, state, county, and/or other governing or regulatory body laws, regulations, rules and requirements. Instead, it certifies that the RON provider's platform has implemented the MISMO RON standards and corresponding best practices related to remote online notarizations.
ROLLER: Did MISMO engage other industry participants in setting the certification standards?
KEARNS: Absolutely! All MISMO Standards, including RON Standards, are created by the industry – for the industry. Lenders, technology providers, GSEs and even Secretaries of State offices collaborated to create the standards. MISMO built a certification procedure around the standards created by the industry.
ROLLER: What advantages does the program provide to lenders when using a certified vendor?
KEARNS: Lenders are looking for a single trusted source to determine if their partners are utilizing and committed to industry standards. Industry data shows that utilizing standards creates efficiencies and reduces cycle times, which equates to lower origination costs. Examples of benefits to lenders and vendors include:
Enabling a consistent assessment process of RON providers
Providing transparency on which RON providers comply with the MISMO RON standards
Reducing, or potentially eliminating, the resource burden of duplicative assessments and certification processes for RON providers (a single standard)
Decreasing the risk of RON providers' non-compliance with the MISMO RON standards
Supporting the integrity and scalability of RON-enabled digital mortgage closings across the mortgage ecosystem
ROLLER: How do vendors seek out certification and what should they expect to encounter?
KEARNS: The certification review conists of the following three steps:
Submission of a questionnaire and attestations
Submission of any applicable documentation requested in the questionnaire
Demonstration of the RON platform with the MISMO Certification Team
MISMO maintains the aforementioned list of certified providers on its website. MISMO will also provide all certified RON providers with a "MISMO Compliant for RON Standards" seal, which can be prominently displayed on the RON provider's website and marketing materials, pursuant to additional usage terms and conditions set forth by MISMO.
MISMO currently estimates a timeframe of approximately 10 to 15 business days to complete the MISMO RON Certification process, assuming all requested information is received from the RON provider in a timely manner. MISMO encourages RON providers to submit their application to obtain a MISMO RON Certification as soon as possible and to designate a single internal point of contact to serve as its liaison for this effort.
Information on how to get started can be found HERE.
You must be, or become, a MISMO member to participate in the process, and there is a separate fee to pursue the MISMO RON Certification designation.
ROLLER: MISMO is known as a data standards entity. Are you morphing into process standards as well?
KEARNS: MISMO's role in supporting the industry has absolutely evolved over the years. While MISMO is utilized to create data standards, it is really about a vehicle where the industry can come together and collaborate. Whether it's data standards, best practices or guidelines, broad industry collaboration happens in MISMO to create standards that support solutions to the industry's toughest business issues, reduce costs, and improve transparency and communications. Just a few examples of MISMO standards that aren't data driven are Taxpayer Consent Language, Closing Instructions Templates and, of course, the RON standards.
IN SUMMARY
Credit to MISMO for stepping up in our crucial moment, and for evolving beyond just a data standards body. Data is, of course, essential in our industry with everyone passing loan files around, splitting up servicing and actual asset ownership and such. However, operational business standards and certifications are long overdue in our space, especially those trying to become the single standard for an industry.
Banks take heed – especially the Big Banks – you do not need to develop your own standards here, creating your own unique gauntlets for vendors to navigate. If you happen to think the MISMO standards can be improved, engage them versus creating something outside of an industry standard. I have seen it all too often. For decades, vendors have complained profusely, – and rightfully so – about lacking industry-wide accepted standards for control, compliance and vendor due diligence. In most cases, lenders even have three separate sets of standards and audit programs, unique to Originations, versus Servicing, versus Default business units.
I worked at a big bank for nearly a decade, running Vendor Management. I recall a 'very colorful' President of one of the largest vendors on the planet complaining about different internal business unit due diligence and audit standards, saying, 'Individual units within banks all want the same stuff, but each unit has to have their own format, making it triple the work.' This President added, 'I just tell them to let me know when you want me to focus on servicing your business and borrowers, instead of this bull****.' (I left out several expletives).
The irony of it all – his name was Ron! One of my favorites of all time, because he put his passion and his feedback out there, every day.
(Views expressed in this article do not necessarily reflect policy of the Mortgage Bankers Association, nor do they connote an MBA endorsement of a specific company, product or service. MBA NewsLink welcomes your submissions. Inquiries can be sent to Mike Sorohan, editor, at msorohan@mba.org; or Michael Tucker, editorial manager, at mtucker@mba.org.)