People in the News Oct. 28, 2020
MBA Promotes 14
The Mortgage Bankers Association announced it promoted 14 employees:
Teresa Betz – Vice President, Operations
Grant Carlson – Senior Policy Advisor
Laura Hopkins – Associate Vice President, Member Engagement
Wes Horne – Human Resources Specialist, Talent Acquisition
Julienne Joseph – Associate Director, Government Housing Programs
Jenny Masoud – Director, Analytics
Fran Mordi – Vice President, Financial Accounting & Public Policy
Joe Palank – Associate Director, Member Engagement
Jonathan Penniman – Associate Director, Systems and Analytics
Hanna Pitz- Senior Policy Specialist
Kathy Ryan – Senior Director, Business Development
Michael Stubben – Manager, Video Production
Krystal Thomas – Senior Specialist, Government Programs
Kathy Zottmann – Associate Director, Instructional Design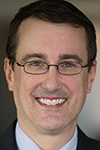 STRATMOR's Seth Sprague Named Chair of MBA Certified Mortgage Banker Society
STRATMOR Group, Greenwood Village, Colo., announced that company principal Seth Sprague, CMB, has been named chairperson of the Mortgage Bankers Association's Certified Mortgage Banker (CMB®) Society for the 2020-2021 year.
The CMB designation is the mortgage industry's standard of professional success, symbolizing respect, credibility, ethics and achievement within real estate finance. The CMB program requires individuals to complete multiple professional and educational steps that test their level of proficiency as mortgage banking professionals and that they pass rigorous written and oral exams. The CMB Society was founded in 1973.
"It is a great honor to lead the CMB Society, I hope to carry over the CMB momentum and visibility within the industry," said Sprague. "The mortgage industry will continue to face challenges, and I am confident that CMBs will continue to serve as thought leaders in their areas of expertise and across the spectrum."
Sprague has more than 25 years of mortgage banking and servicing valuation experience. He joined STRATMOR Group as a principal in early 2019 and specializes in mortgage servicing rights, servicing, cash flows, liquidity and mortgage profitability strategies. Prior to joining STRATMOR, Sprague was the executive vice president of trading and analytics with PHOENIX. Additionally, he worked as senior vice president, servicing asset manager at SunTrust Mortgage for more than 10 years.
Sprague has served on several committees with MBA, including the Financial Management Steering Committee, the Servicing Council for the 21st Century and the BASEL III and the Servicing Compensation Working Groups. Sprague has been an instructor with the MBA's School of Mortgage Banking program since 2007 and is also an instructor for the MBA School of Mortgage Servicing. In 2019, he taught "The Secondary Market" for NAMMBA (The National Association of Minority Mortgage Bankers of America).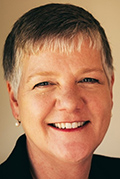 Promontory MortgagePath Hires Theresa Sloan as Managing Director of National Mortgage Operations
Promontory MortgagePath LLC, Danbury, Conn., hired Theresa Sloan as Managing Director of National Mortgage Operations. She will lead Promontory MortgagePath's national strategy for mortgage fulfillment while partnering with internal stakeholder groups such as sales, client strategy and technology to execute on Promontory MortgagePath's growth and fintech strategy.
Sloan comes to Promontory MortgagePath from Volly, where she served as a client services executive. With more than 20 years of industry experience, she has also held several management- and executive-level positions with Ellie Mae, Black Knight, Mortgage Cadence, Aurora Loan Services and Wells Fargo.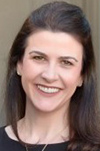 Amherst Appoints Gillian Sutton Cho as Chief Operating Officer of Investment Management
The Amherst Group, Austin, Texas, appointed Gillian Sutton Cho as Chief Operating Officer of Investment Management. She will be responsible for all investor-facing services and operations and for growing assets under management for all Amherst strategies.
Cho joins Amherst from Crow Holdings where she served as Chief Operating Officer. Before that, she spent a decade in multifamily and mixed-use development in the Bay Area with Trammell Crow Residential and in New York with Extell Development Co. She started her career at Bain & Co. advising clients on corporate strategy, organization and operations.
The Realty Alliance Elects Latter & Blum's Lacey Merrick Conway to Board of Directors
The Realty Alliance elected Lacey Merrick Conway, president and CEO of New Orleans-based Latter & Blum Real Estate Co., to its board of directors.
Latter & Blum joined The Realty Alliance in 1997 and is the largest independently owned residential real estate company in the Gulf South. Conway will help plan and direct the activities of The Realty Alliance, which include developing and implementing support services for member companies, as well as overseeing the network's advocacy efforts as it works to shape policy and practice within the industry and with various lawmakers and regulators. Ultimately the group seeks to improve the homebuying experience for consumers and to help brokers and their salesforce be more efficient. Conway will begin her three-year term November 1.

Stewart Title Expands Leadership Team in Pacific Northwest with Erin Sheckler
Stewart Title, Houston, hired Erin Sheckler as Senior Division President for the Pacific Northwest, responsible for managing and overseeing direct operations strategy and growth in Alaska, Washington, Oregon, Idaho and Montana.
Prior to joining Stewart, Sheckler was Senior Vice President of National Commercial Services for WFG National Title Insurance Co. Before that, she held key leadership roles with NexTitle, providing regulatory and compliance guidance, leading corporate strategic and tactical initiatives, and managing the work of outside counsel and negotiating critical contracts.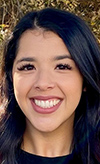 LRES Promotes Cassandra Vega to Senior Director of Client Experience
LRES Corp., Orange, Calif., promoted Cassie Vega to Senior Director of Client Experience, responsible for building and maintaining successful client relationships from inception through ongoing account servicing.
Vega has worked in the valuations industry for more than 12 years, and has managed teams focused on all aspects of commercial and residential operations, including Quality Assurance, Assignment and Client Services.
Mike Huth Promoted to EVP of Debt Capital Markets for JLL Hotels & Hospitality Group
JLL Hotels & Hospitality, Los Angeles, promoted Mike Huth to an Executive Vice President of Hotels Debt Capital Markets. He will help lead the firm's hotel investment banking strategy and will oversee deal execution across the platform.
Based in Los Angeles, Huth will be a key partner in the hotel investment banking leadership, in addition to maintaining client coverage responsibilities in the western region of the United States. He first joined the firm in 2006 and has experience in underwriting, structuring and arranging debt and equity financing, as well as advising clients regarding loan workouts and modifications.

Planet Home Lending Hires Walt Nally, Jerrold David as Area Sales Managers
Planet Home Lending, Meriden, Conn., appointed Walt Nally, to spearhead the company's ongoing expansion in Southern California. Nally, who has nearly two decades of industry experience, will serve as area sales manager.
Nally has been a loan originator as well as a manager. Most recently, he was an area sales manager for CMG Financial in the Greater Los Angeles area. He has also had management roles with U.S. Bank Home Mortgage, New American Funding and Walter Investment Management Corp. He also worked at Bank of America and Wells Fargo.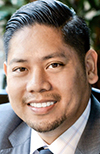 Planet Home Lending also hired Jerrold David as regional sales manager to further its footprint in Greater Los Angeles and continue expanding the service it offers to borrowers on the West Coast.
David has been in the financial industry since 2002 and has experience in both originating and managing originators. Most recently, he was vice president regional manager with CMG Financial. He also worked with Guaranteed Rate Affinity, US Bank Home Mortgage and Bank of America.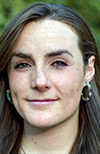 LenderClose Adds Five
LenderClose, Des Moines, Iowa, hired Software Engineer Rebecca Blitstein, Business Intelligence Analyst Jordyn Farver and Sales Executives Andrew Behr, Ken Dickerson and Jarvis Williams.
While attending college, Blitstein gained exposure to software engineering during design and implementation of a Generative-Adversarial Neural Network-based image reconstruction program, as well as a virtual simulation and analysis of a strategy board game. She also spent two years as a freelance software engineer. Her freelance work included full-stack development of a local bike shop website and contributions to GitHub programs in multiple languages.

Farver brings to LenderClose an ability to prioritize workflow for maximum production. A former retention representative for internet service provider Windstream – a promotion received after one month with the company – she worked closely with customers to resolve concerns. For LenderCLose, she will gather data to look for industry trends and identify development needs that would further streamline business operations.

Behr joins LenderClose with a background in building and maintaining client relationships, as well as identifying growth opportunities and ensuring attainment of sales goals. In his most recent position as a recruitment supervisor at BerganKDV, he worked to connect individuals to the right financial and accounting opportunities. For LenderClose, Behr will draw on his experience personalizing solutions for business owners and C-level executives to spearhead sales initiatives and uncover new partnership opportunities.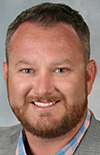 Dickerson brings a sales background and ability to pinpoint areas of cost reduction, increased ROI and customer satisfaction. His most recent positions include senior account executive at DHI Group, Inc., a recruiting firm for technology professionals; enterprise software sales executive at BirdDog HR (now ARCORO), a provider of modular human resource management solutions; and mid-market customer sales director for human resource management software company, SumTotal Systems. Dickerson served in the United States Marine Corps.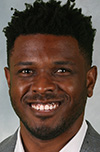 Williams joins LenderClose from Aerotek where he was a corporate services recruiter specializing in identifying corporate client needs and goals. Prior to that, he was a management trainee for Enterprise-Rent-a-Car.
Verus Commercial Real Estate Finance Adds 3 Managing Directors
Verus Commercial Real Estate Finance, New York, announced Stratos Athanassiades, Ken Gaitan and Ken Wood joined the company as Managing Directors to further develop the company's growing portfolio of nationwide real estate financing transactions.