mPower Event at MBA Annual20 with Capricia Marshall Oct. 20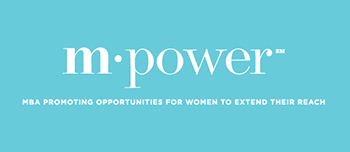 For the past several years, mPower, MBA Promoting Opportunities for Women to Extend their Reach, has held a sold-out all-day event ahead of the MBA Annual Convention & Expo. But with the coronavirus pandemic throwing a curve ball, this year's mPower event, like the MBA Annual Convention, is going virtual.
The mPower event, Protocol: The Power of Diplomacy and How to Make it Work for You, takes place Tuesday, October 20 from 3:00-4:00 p.m. ET and features Capricia Marshall, who will share from her best-selling book of the same title and relate why protocol is important in everyone's day to day lives.
Marshall has more than two decades of working at the highest levels of government and served as White House social secretary in the Clinton Administration from 1997-2001 and United States chief of protocol in the Obama Administration from 2009 to 2013.In her posts, she enhanced traditional protocol methods with new tools to build relationships between dignitaries and industry leaders world-wide. She oversaw the diplomatic details of multiple state visits, G20 and G8 convenings, and summits such as the Nuclear Security summit, APEC, NATO and Sunnylands summits.
Marshall is president of Global Engagement Strategies LLC, which advises international, public and private clients on issues relating to the nexus of business and cultural diplomacy. Her clients include Bloomberg, 3M and other Fortune 100 companies.
mPower is the largest networking organization for women in real estate finance. We invite you to join us to receive notice of MBA's women's events, gain access to resources and information and connect with your peers in our private, member-only community. Discuss the topics that matter most to you and your career, and build an instant network that's sure to leave you feeling mPowered.
Join us today and consider attending one of our upcoming mPower events. For more information, click https://www.mba.org/get-involved/mpower.
For more information and to register, click https://www.mba.org/conferences-and-education/event-mini-sites/annual-convention-and-expo/schedule?id=13384_1058573&expand=true.