MBA Recognizes Premier Members
Brad Padratzik bpadratzik@mba.org
MBA is proud to recognize its Premier and Select Associate Members and to thank them for their continued support of MBA and the real estate finance industry.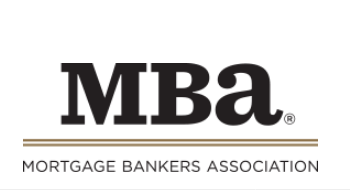 These members provide a variety of valuable products and services, including legal, insurance, technology, consulting, communications and more that help to grow your bottom line.
We encourage you to learn more about these companies by visiting our Vendor Marketplace: https://www.mba.org/members/member-resources/vendor-marketplace; or by contacting Brad Padratzik, Director of Associate Membership, at bpadratzik@mba.org or 202/557-2920.
MBA Premier Members
Accenture, LLP
Alston & Bird, LLP
Altisource Portfolio Solutions, Inc.
Amazon Web Services
Asurity
Auction.com
Ballard Spahr LLP
Bankers Insurance Service
Black Knight
Black, Mann & Graham, L.L.P.
Blend
Bradley Arant Boult Cummings, LLP
Buckley LLP
Candor Technology
Capital Markets Cooperative, LLC
Common Securitization Solutions
CoreLogic
Corporate Management Advisors
CSC
Dart Appraisal
DataVerify, Inc.
Digital Risk, LLC
DocMagic, Inc.
Ellie Mae, Inc.
Equifax
Experian Information Solutions, Inc.
FICO
Figure Technologies, Inc.
Finicity
Fiserv
FormFree
FPL Associates/Ferguson Partners
Guardian Asset Management
HCL America Inc.
HomeFree USA
ICE Mortgage Technology
Integra Realty Resources
Johnston Thomas
K&L Gates
KPMG LLP
LBA Ware
Lenders One
Lenderworks
LendingTree
LexisNexis Risk Solutions
MAXEX, LLC
Mayer Brown LLP
Mortgage Cadence, an Accenture Company
Mortgage Capital Trading, Inc.
NAMMBA National Association of Minority Mortgage Bankers of America
National Association of Real Estate Brokers
National General Lender Services
Ncontracts
Notarize
Offit Kurman
PHOENIX
PwC
ReverseVision
Richey May & Co., LLP
Roostify, Inc.
RSM
Safeguard Properties
Sagent
Sales Boomerang
ServiceLink
SettlementOne LLC
Seyfarth Shaw LLP
SimpleNexus
SitusAMC
Stewart
STRATMOR Group
Sullivan Law Offices
Sutherland Mortgage Services
Tavant
The Hilltop Companies
The Knowledge Coop
Treliant, LLC
VantageScore Solutions, LLC
Weiner Brodsky Kider PC
Winnow Solutions, LLC
Wolters Kluwer
Xome
Zventus