Under One Big 'Virtual' Roof: Get Ready to Immerse in MBA Annual20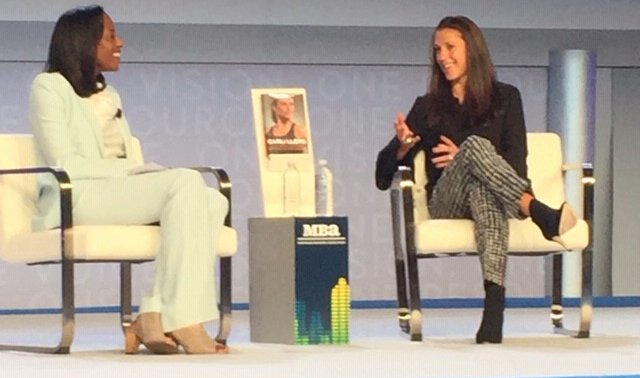 (Photo: MBA Vice Chair Kristy Fercho talks with soccer legend Carli Lloyd at the 2019 MBA Annual Convention & Expo.)
Laura Lang
It's 2020, and we're all living a "new normal:" washing our hands frequently, wearing face coverings, staying six feet apart from each other and avoiding large gatherings.
For those planning MBA meetings, and especially its Annual Convention & Expo—the association's flagship event—the pandemic has forced a rethinking in how attendees could attend, sans travel, meeting in person and sitting in a dark room wondering when you can step outside and take a look around.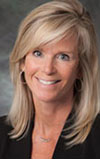 "When the implications (of the pandemic) started to take hold, we began canceling our in-person events….But we knew we would still need and want to deliver our members the education, information and networking opportunities they expect from MBA," says Marcia Davies, MBA Chief Operating Officer.
All the while, COVID-19 was becoming more widespread, impacting the way members could meet and interact with customers, get loans through their pipelines and support borrowers who were facing hardship due to the pandemic.
"There was still a tremendous need," Davies said. "We just had to reimagine our approach and recreate the entire experience of going to the Annual Convention, to have it become a virtual, immersive program."
Fresh Thinking
The MBA Annual Convention & Expo always attracts top policy makers, regulators, service providers and a large swath of its membership. The format, fine-tuned over many years, focuses on providing in-person real-time information sessions with breakout opportunities for personal networking and deal-making.
Transforming that into a virtual experience wouldn't be easy, and would likely take a few iterations.

As it turned out, the effort needed the combined talents of MBA's meeting planners, subject matter experts, communications team and event producers. The team drew inspiration from other recent online events, such as the national political conventions and entertainment awards shows.
"We were learning new things from each event we watched and used that knowledge to improve our own platform," says Elaine Howard, MBA Vice President of Meetings. "We basically all had to become TV producers."
Version 1.0 of MBA Live debuted at the MBA State of the Industry conference in May, Howard said. Improvements to the platform continued for late May's Legal Issues and Regulatory Compliance Conference, June's Technology Solutions Conference and September's Risk Management, QA and Fraud Prevention Forum.
Those events had sponsors, but no exhibitors or exhibit halls. It became a goal for the Annual Meeting to have a way for sponsors and exhibitors, which play a "huge role" in MBA events, to be able to meet with the members and attendees, says Kim Newell, MBA Associate Vice President of Meetings & Sales.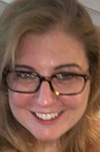 "Some had attended virtual events but for others [the Annual Convention] will be their first," Newell said, "so we were all on a learning curve."
The team kept learning and adding more functionality. "Our goal was to have something amazing to roll out for Annual, something unlike anything that's been done before," Howard said.
That something is a fully immersive 3D portal that will let you move into different areas of the conference and exhibit hall, see who's in each "room" and connect with your peers. "We knew that kind of networking would be important to our attendees so we've spent a lot of time building the portal to let them interact with each other as well as our sponsors and exhibitors," Davies said.
October Surprise
So what can we expect from 2.0?
Well, once you've registered, you'll receive login information to enter the The HUB—the virtual convention hall. It will look like a real convention hall, in 3D, and you'll be able to explore different areas for presentations, breakout sessions, touring the exhibit hall or holding private chat conversations.
Viewing and activity options will freshen as you move around. For example, if you are in the Expo Hall and stop at a booth, you could video or text chat with the vendor if the booth is manned. If not, you could leave a message, set up a meeting or request information.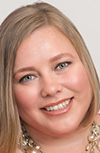 "It will truly be a virtual event experience," says Jill Ferguson, MBA Associate Vice President of Conferences & Registration. "When you enter each session or room you'll see who else is there and interact with them similar to the way you would at an in-person event."
Many sessions will happen live, with some having been pre-recorded. As usual, the lineup is impressive. You'll be able to plot out your meeting schedule in advance (and you're encouraged to do so!) but you can also slip from room to room if you change your mind about a session or just wonder what's happening in another meeting.
What else is new? The registration price for Annual was adjusted so members could opt to include more people from their companies and extend the information and the experience of MBA Annual deeper into their organizations — enabling many to attend their first MBA event.
The virtual HUB Stage will host product demonstrations plus other special events, including SportsTalk with baseball great Ron Darling, the MBA Book Club and the Coffee Spot (Special hint: the first 100 people to visit the Coffee Spot each day will be given a Starbucks gift card!). "We took the best of everything we did in person and translated that to the virtual world." Newell said.
And, yes, there will be new and unique ways to break up the intensity of coursework and sessions. "MBA on the Move," a sort of seventh-inning stretch, will be available to get you on your feet and move around a bit during breaks.
Or maybe you'd prefer a quick tour of the sights and sounds of Chicago. Howard's staff has been reaching out to the host cities' tourism and dining vendors to incorporate "local" flavor in the programming — you can even order Chicago-style food and merchandise in advance of the conference to keep you in the moment during your virtual visit to the Windy City.
Behind the Scenes
Building the immersive experience took the combined efforts of more than a dozen full time employees with backgrounds in programming, sales and logistics and registration. It wasn't just taskwork they could do from their desks. Team members oversaw the tiniest of details, including tech checking the speakers' home set up, including the backgrounds and lighting, to ensure a good viewing experience for attendees.
Naturally, there's a help desk available within the portal if you're having trouble navigating around or finding something you're looking for. But, of course, things will go wrong: Somebody's internet will go out. Someone's dog will bark. Someone will forget to mute their mic.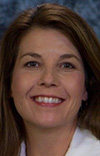 "We are always prepared with a Plan B, but live online events present new challenges," says Dawn Williams, AMP, Associate Vice President of Conference Program Development with MBA. "There are things you can more easily address with an in-person event, like a microphone not working or a speaker running late. In the virtual world we have to consider everything that could go wrong across-the-board, and have a backup plan. It's really been a team effort."
Benefits to Virtual
There are plenty of things that could go wrong. But there are also benefits with using the virtual format.
First, the format eases content delivery. "We like to say the Annual Convention can be experienced whenever you want, wherever you want," says Williams, noting that all sessions will be available within the event portal as video on demand.
Second, the networking events including happy hours and impromptu hall meetings will still happen. "Members have told us they miss peer-to-peer networking, so we created a virtual environment where attendees can interact," Williams said. "For instance, breakouts include Q&A with the speakers and roundtables that allow you to get on camera with each other, like a Zoom call. That's something that's actually harder to do in person when you're not sure where your contacts will be at any one moment during an in-person meeting."
Finally, you can invite friends and family to join you for social events, including the Tuesday night concert featuring John Ondrasik, singer/songwriter of "Five For Fighting."
"It's all about engaging people for the whole day and day after day," Ferguson said. "I can't really reveal all of the 'secret sauce,' but suffice it to say this will be an MBA experience unlike any other.".
With this year's Annual, MBA is spearheading a "new" new normal, defining how our industry can safely meet, mingle and learn in the post COVID-19 world.