People in the News Nov. 30 2020
Planet Home Lending Promotes Dalila Ramos to Vice President of Talent Acquisition

Planet Home Lending LLC, Meriden, Conn., promoted Dalila Ramos to Vice President of Talent Acquisition to support recruiting efforts and attract talent.
Ramos has more than 20 years of experience and joined Planet Home Lending in 2019 to boost recruiting efforts in distributed retail. She expanded her scope to operations, servicing and corporate professionals when the demand for talent rose this year. Before joining Planet Home Lending, she held leadership roles in talent acquisition for several companies, including Atlantic Bay Mortgage Group and Caliber Home Loans. In addition, Ramos served as director of development for the National Association of Minority Mortgage Bankers of America (NAMMBA).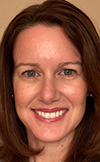 Mortgage Network Taps Alisa Johnson as Director of Talent Acquisition and Development
Mortgage Network Inc., Danvers, Mass., hired Alisa Johnson as director of talent acquisition and development. She will work with executives to develop and execute strategies designed to attract performers in key markets throughout the eastern U.S.
Johnson has nearly 20 years' experience in the recruitment and career development arena, most recently serving as assistant vice president/senior talent acquisition specialist at Camden National Bank.
Black Knight Appoints Ryan Hallett as Chief Risk Officer
Black Knight Inc., Jacksonville, Fla., appointed Ryan Hallett as the company's Chief Risk Officer. Hallett will assume this position from Peter Hill, who served as Chief Risk Officer for six years and recently retired. She will lead Black Knight's Enterprise Risk Management group, where she will be responsible for enhancing and executing on the company's strategic security and risk management plans; including identifying and mitigating potential business risks; overseeing physical security of Black Knight's campuses; and managing the company's enterprise business continuity efforts.
Hallett has been with the company for six years. Prior, she served as Black Knight's Deputy Chief Risk Officer, where she led Enterprise Risk Governance, Identity and Access Management and the Enterprise Risk Management Project Management Office. She has more than 20 years of experience in the information technology industry, including 10 years dedicated to establishment of long-term information security strategies, risk governance programs and enterprise programs and processes in the financial services industry.

Western Alliance Bank Names Mark Short to Mortgage Warehouse Lending Group
Western Alliance Bank, Phoenix, hired Mark Short to its Mortgage Warehouse Lending team to serve as Senior Vice President and Senior Loan Officer. He will be based in the greater Dallas area and will oversee new and existing borrower relationships in Texas, the Midwest and select national customers.
Prior to Joining Western Alliance, Short was Senior Vice President of the Mortgage Finance Group with Wells Fargo Securities, where he managed warehouse lending clients nationally. He has also held several positions with Bank of America Merrill Lynch, including Director of Global Debt Products within the mortgage banking division where he supervised a team of credit analysts.
PhoenixTeam Accepts Paul Weakley into Partnership
PhoenixTeam, Arlington, Va., accepted Paul Weakley into the partnership.
Paul Weakley joined PhoenixTeam in 2018. He works with the company's largest clients, government and commercial, to solve technical problems. He is a Certified Scrum Master and SAFe Agilist and also has BPMN and DMN certifications.

Promontory MortgagePath Hires Diane Capers, Greg Bruns as Regional Vice Presidents
Promontory MortgagePath LLC, Danbury, Conn., hired Diane Capers and Greg Bruns as regional vice presidents in the company's sales division. They will cultivate relationships to strengthen and grow Promontory MortgagePath's business.
As a previous sales director with more than 20 years of experience, Capers has experience working in business development at several mortgage banking firms, including Caliber Home Loans and Lenders One and has expanded her expertise into the digital mortgage technology sector, most recently with Optimal Blue.
Bruns brings more than a decade of experience in commercial banking and mortgage technology. He has managed a full cycle sales territory of more than 200 Fortune 1000 companies, fostering and maintaining client relationships on a large scale and establishing footholds in new markets.

Alan Shumate joins SLK as VP of Business Development
SLK Global Solutions, Dallas, appointed Alan Shumate as vice president of business development, responsible for overseeing growth of the company's title support services business and platform-based services, including SmartProp for property title search reports and SmartTrak for property tax reports.
Shumate has more than 15 years of experience in the financial services industry. He most recently served as vice president of fiduciary banking with Capital Bank, where he was responsible for acquiring and maintaining title agents' escrow and operating accounts. He also held roles with Bank of America, require and RynohLive.
Stewart Title Taps Lee Wilson as Director of Operations
Stewart Title, Housing, hired Lee Wilson as Director of Operations for Los Angeles and Ventura Counties in California, focusing on the day-to-day operations, strategy and execution.
Prior to joining Stewart, Wilson spent his entire career at First American Title. He worked his way from Title Officer to Chief Title Officer for Los Angeles County, and most recently serving as the Title Operations Manager for Southern California for the past 12 years. He's a frequent speaker at various local and national escrow and real estate conferences.

Fitch Ratings Appoints Michael Paladino Head of North America Structured Finance
Fitch Ratings, New York, appointed Michael Paladino as its new head of Structured Finance for North America.
Prior to joining the Structured Finance leadership team, Paladino headed Fitch's U.S. Leveraged Finance platform and oversaw coverage for Real Estate & Leisure teams within Fitch's Corporate Finance group. Prior to joining Fitch 14 years ago, he was a sell-side research analyst for UBS and also worked as a buy-side analyst.