Scott Roller: Mortgage Vendor News & Views (November)
(Scott Roller founded 3W Partners LLC and is Co-Founder of Vendor Surf LLC (www.VendorSurf.com), each dedicated to revolutionizing sourcing of vendors in the mortgage and credit union ecosystems. The companies monitor and report on the service provider market to provide participants what they need to excel in today's market. He is a regular contributor to MBA NewsLink.)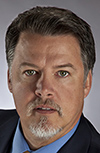 In this ongoing article series, we report on mortgage and credit union vendor marketplace events and trends, and we then share our viewpoints. This major trend continues – banks and lenders sticking to their core competencies and seeking strategic vendor partners for the non-core – via technology and outsourcing. The low rate 'feeding frenzy' will come to an abrupt end, we just don't know when. Still yet, we are starting to see financial institutions give more focus to the bottom line – cost cutting. Engaging third-party vendors is often a first consideration, reducing fixed costs.
Today, we review a couple very reputable vendors that are product and service rich, in addition to consulting firms that can guide you strategically and tactically. End-to-end expertise found in today's article.
Computershare Loan Services (CLS) has invested in core businesses and leadership – and has centralized their sales and marketing strategies. These are key maneuvers since CLS offers such a huge range of services to the industry. The realignment and laser focus certainly seem to be a wise move.
I could write a mini-novel on the CLS and affiliate core businesses, such as Capital Markets Cooperative (CMC) – but I won't. Here are some highlights:
Capital Markets Cooperative
CMC has been helping financial institutions, credit unions and independent mortgage lenders compete and grow in this highly competitive marketplace for nearly 20-years. CMC partners with top quality service providers and investors to negotiate increased incentives and decreased fees on products and services for its members. CMC is the only mortgage co-op that offers its members both a robust roster of 'preferred partners' and the liquidity option of a servicing acquisition platform. Sellers can leverage CMC Funding to sell Agency-direct and get optimal execution on the sale of every loan.
Loan Fulfillment
CLS delivers solutions for a rapidly changing market. Their fully onshore, private-label operation allows clients to choose exactly what they need – either an end-to-end solution or just specific components. If you are simply looking to outsource underwriting or processing, CLS is staffed with seasoned professionals. They can also take care of closing and post-closing. CLS' model is flexible so that fulfillment can be done in either their platform or the client's platform for a seamless borrower experience.
Valuations
The pandemic has caused all industries adapt to a 'new normal,' or suffer consequences. The CLS valuations business embraced 'alternative' appraisals and new methods of delivering services. Their new products and tools include: AppraisalX (Hybrid and Bifurcated products), traditional BPOs and MobileInspect (a new AI app for the inspection process). Further, the valuations team differentiated traditional appraisals via their CURE Report, which incorporates the collateral underwriter's results directly into the appraisal review – resulting in higher quality appraisal reports, higher CU scores and faster turn times.
Loan Servicing
CLS continues to invest in innovation and technology, building on a strong history of helping clients maximize returns on portfolios and pivot quickly in a changing market. When the pandemic began, CLS' automated servicing processes and self-serve tools enabled a rapid response to a high volume of borrower inquiries. Forbearance requests were routed in real-time and borrowers were able to easily access information regarding forbearance plans, loan mods and repayment options. CLS' tech and tools optimized the accuracy and efficiency of the client experience
Notables on CLS & CMC
CLS is highly rated among Fitch Ratings, S&P and Moody's, FHA, Ginnie Mae, Fannie Mae and Freddie Mac
CLS and CMC do not act like typical large-scale vendors, instead they are quick and nimble in response to market and client needs
I have personally done due diligence on many servicers, and few have truly continuously invested in the platforms like CLS
Fiserv is another top-tier brand with end-to-end solutions for lenders, banks and credit unions of all sizes. And they were named to the annual ranking of FORTUNE "World's Most Admired Companies®" for the seventh consecutive year. Fiserv ranked second among companies in the Financial Data Services category, scoring highly for its people management, use of corporate assets, quality of management and long-term investment value. Fiserv was also noted for its quality of products/services and financial soundness. Reminds me of the following sentiment:
"Profit is the applause you get for taking care of your customers and creating a motivating environment for your employees." – Ken Blanchard.
For nearly three decades now, Fiserv has provided industry-leading origination systems designed to increase consistency and reduce technology costs throughout each phase of the mortgage, home equity, consumer and business loan origination process.
POS to secondary marketing
Document and task tracking to automated underwriting
Application to processing
Closing to electronic document transmission and automated uploading to loan servicing systems
Fiserv solutions enable you to originate multiple types of loans – across multiple verticals and channels – with speed and efficiency. From a fintech perspective, they have a stellar line-up, including: (not all-inclusive):
Payment & remittance solutions
Multiple Loan Origination Systems
LoanComplete™ – It combines advanced OCR with machine learning, easily modifiable business rules, robotic process automation, and the secure auditable exchange of data, imaged documents and natively electronic records
Secure Lending – A communication portal for document exchange with eSign options and electronic vault for lifecycle management of electronically signed documents
Many more solutions to deliver Business intelligence; Revenue enhancement; Data & Info management
Notables on Fiserv
They are trusted worldwide. Operating in over 100 countries and managing millions of daily transactions
They were in fintech before 'Fintech' was a thing, with an unmatched awards and recognition history
Fiserv's product and services options are enviable, as is their client list. With their global reach and experience, just imagine the lessons learned they bring to every engagement
Consulting Firm Options
Often times, financial institutions and lenders may not have the staff or expertise to objectively evaluate and separate core competencies from non-core and translate those findings into actionable plans to engage strategic vendor partners. Further, there may also exist internal bias against sending work to third parties. It's a very natural and common phenomenon.
Therefore, many companies will turn to seasoned consultants to lead projects to devise and execute strategic and tactical plans of all kinds, outsourcing, tech or otherwise. And in times like now, with record loan origination volumes, lenders are 'all hands on deck' to help get loans through the pipeline to the closing table. This is just yet one more reason to engage a consultant now. There is a business imperative to ensure a good 'transition back to typical' once the volume feeding frenzy ends.
His energy is unmatched and his passion legendary, backed by over 40 years of lending, technology and consulting experience, earning David Lykken recurring appearances on FOX and CNBC. Lykken leads two prominent consulting firms, Ainsworth Advisors and Transformational Mortgage Solutions.
Ainsworth Advisors ('AA') – With over 300 years of combined experience, an impressive 'Who's Who' of industry rock stars, AA delivers top-shelf guidance to C-suites and Boards of Directors. Their goal is to offer strategic and tactical advice, help improve efficiencies and develop strong leadership. Every area of mortgage banking is represented by highly respected business leaders, including:
Past President of Ginnie Mae
MBA – Past Chairman, Board of Directors member; Past Chief Economist; Past Chairman of multiple MBA and GSE committees and task forces
Attorney defending clients against the CFPB, HUD, VA, DOJ, FTC and others
Past CEOs, Presidents and senior executives of mortgage banks/lenders and vendors
Transformational Mortgage Solutions (TMS) is a consulting firm with a full-range of advisory services to owners and C-suite executives of companies in the U.S. mortgage lending ecosystem – vendors included. Key focus on consulting, coaching and communications.
Origination growth strategies
Operational "health checks" and efficiency reviews, from loan origination through servicing
Strategic and tactical direction
Help clients to discover, define and articulate their marketplace messages
Effectively, affordably and efficiently communicate those messages to target audiences
Weekly "Lykken on Lending" podcasts
Notables on Lykken & Co.
A confession of mine – never before shared. First impressions of David had me skeptical, thinking nobody can be that upbeat and energized all the time. Never have I been more wrong about anybody! I have since transitioned to total admiration (and outright jealousy)
I marvel at whom he surrounds himself with
If you have not yet sat in on one of David's weekly podcasts – you are missing out
Article Summary
The vendors, products, platforms and services highlighted today are each industry leaders in their respective domains. Their collective imprint on the mortgage and credit union ecosystems is quite distinguished through strategic leadership, continued investment and innovation, sharing a common primary principal – identifying and responding to marketplace needs.
As financial institutions and lenders of all sizes continue to focus on core competencies, and engaging strategic partners, the vendors discussed here today are worthy of consideration to partner with… put them on your short list.
(Views expressed in this article do not necessarily reflect policy of the Mortgage Bankers Association, nor do they connote an MBA endorsement of a specific company, product or service. MBA NewsLink welcomes your submissions. Inquiries can be sent to Mike Sorohan, editor, at msorohan@mba.org; or Michael Tucker, editorial manager, at mtucker@mba.org.)