Dealmaker: Newmark Completes $46M in Retail, Office Property Sales
Newmark, New York, closed retail and office property sales totaling $45.6 million in New Jersey and California. 
In Paterson, N.J., Newmark Executive Managing Directors Matt Berres and Steven Schultz and Director Samer Khalil represented a private family seller when they sold a retail property occupied by Home Depot for $34 million. The single-tenant, 120,000-square-foot ground-leased building at 75 McLean Boulevard traded in an off-market transaction.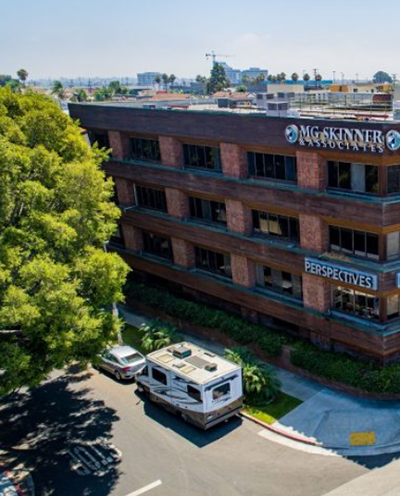 "We have continued to see properties with investment-grade tenants and long-term triple-net leases in attractive locations command premium pricing in line with or exceeding pre-pandemic levels due to the dearth of inventory available," Berres said. "This tenant checked all the boxes as an ideal net lease investment and was one of less than a handful of Home Depot properties to trade north of $30 million in the past five years nationally."
Berres said grocery, drug stores, convenience stores, medical and industrial are among the most sought-after single-tenant property types for investors and lenders alike.
In West Los Angeles, the firm arranged the sale of 21,736-square-foot office building Camden Gardens for $11.5 million. Newmark's Executive Managing Director Sean Fulp, Managing Director Ryan Plummer, Director Mark Schuessler and Associate Ryan Tetrault represented seller MG Skinner & Assocs., Los Angeles. The buyer was Safco Capital Corp., Los Angeles.
"We received outsized interest in Camden Gardens despite the economic, health and political uncertainty," Fulp said. "Private investors continue to believe that office will thrive in West LA once the clouds clear."
The property at 11030 Santa Monica Boulevard features an atrium-style design centered around an outdoor shared garden. It is currently 100 percent leased to eight tenants.