People in the News Nov. 12, 2020
MISMO Appoints Seth Appleton as President
MISMO® appointed Seth Appleton as its new president. Appleton currently serves as Assistant Secretary of Policy Development and Research with HUD and as Principal Executive Vice President of Ginnie Mae. He will join MISMO on Dec. 1.
"Seth's considerable experience in senior leadership roles at HUD will serve MISMO well as it enters an exciting new phase of its standards development work," said MBA President & CEO Bob Broeksmit, CMB. "MISMO is helping lead our industry into the digital future, and Seth's background meeting the competing needs of various stakeholders aligns well with the goals of the organization as it grows and increases its contributions to our industry."
Appleton joined HUD in 2017 and added his Ginnie Mae position in 2019. He previously served as the Chief of Staff for Rep. Blaine Luetkemeyer, R-Mo., and in legislative positions with Rep. Sam Graves, R-Mo.
"Seth's background shone through during a very competitive selection process," said Kurt Pfotenhauer, Chairman of the MISMO board and Vice Chairman of First American. "MISMO is undergoing a transformation to truly become the language of lending for the mortgage industry, allowing everything and everyone to communicate seamlessly. Seth's knowledge of housing finance and experience with digital transformation make him the right person to take the helm of MISMO."
"Seth's leadership has helped Ginnie Mae meet the challenges of the pandemic, providing key capabilities and flexibilities for the market when they were needed most. His understanding of the different perspectives of a range of market participants makes him well-suited to the role of MISMO President," said Mike Fratantoni, MBA Chief Economist and Senior Vice President of Research and Industry Technology. "Seth is skilled at bringing groups together to collaborate and achieve results, which is the central mission of MISMO. We are thrilled to have him join MISMO in this new position to help lead the industry forward."
Appleton is a graduate of Stanford University and is a fellow of the American Academy of Housing and Communities. For more information about MISMO, visit www.mismo.org.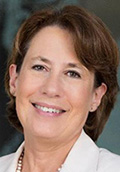 Fannie Mae Names Sheila Bair as New Chair of Board of Directors
Fannie Mae, Washington, D.C., announced Sheila C. Bair will succeed Jonathan Plutzik as Chair of Fannie Mae's Board of Directors, effective November 20. The Board unanimously passed a resolution appointing her Chair on October 28. Plutzik will remain on the Board of Directors.
Plutzik joined the Board in the aftermath of the 2008 financial crisis and served on the Risk Policy and Capital Committee, the Strategic Initiatives and Technology Committee, the Compensation Committee and Vice Chair of the Board prior to being named Chair in 2018.
Bair joined the Fannie Mae Board of Directors in August 2019. During her tenure, she has served as a member of the Community Responsibility & Sustainability Committee, the Nominating and Corporate Governance Committee and the Risk Policy and Capital Committee.

Bair previously was Chair of the Federal Deposit Insurance Corp. Additionally, she has served as the President of Washington College, a Senior Advisor to the Pew Charitable Trusts and DLA Piper, the Dean's Professor of Financial Regulatory Policy for the Isenberg School of Management at the University of Massachusetts-Amherst. She was an Assistant Secretary for Financial Institutions at the U.S. Department of the Treasury, Senior Vice President for Government Relations of the New York Stock Exchange, Commissioner of the Commodity Futures Trading Commission, counsel to the New York Stock Exchange and counsel to Sen. Bob Dole, R-Kan..

FHFA Taps Jason Cave as Deputy Director for Division of Resolutions
The Federal Housing Finance Agency appointed Jason Cave as Deputy Director for the Division of Resolutions. He replaces DOR head Robert Fishman, who is retiring in December.
Cave joins FHFA from the Federal Deposit Insurance Corp., where he served in various roles over the past 27 years, including as Senior Advisor to the Chairman and most recently as Senior Advisor to the Director of the Division of Complex Institution Supervision and Resolution. He helped establish the precursor to that Division, the Office of Complex Financial Institutions, which was created to administer new systemic resolution authorities including living wills.

Arbor Appoints Arthanais Williams as Managing Director of Affordable Housing  
Arbor Realty Trust Inc., Uniondale, N.Y., named Arthanais Williams as Managing Director of Affordable Housing. He will be responsible for establishing, developing and managing Arbor's multifamily affordable financing platform across the agency and structured product lines.
Prior to his current position at Arbor, Williams served as Relationship Manager of Targeted Affordable Housing at Freddie Mac.
Michele Kryczkowski, Ben Hughes Join Planet Home Lending
Planet Home Lending LLC, Meriden, Conn., tapped Michele Kryczkowski as senior vice president of national fulfillment, responsible for expanding growth of Planet's fulfillment unit supporting distributed retail sales channels.
Kryczkowski has spent most of her career working in fulfillment services. Prior to joining Planet, she worked at First Guaranty Mortgage Corp., where she managed national operations for the company's wholesale and non-delegated correspondent channels.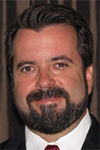 Planet Home Lending also appointed Ben Hughes as Executive Vice President and Chief Human Resources Officer to support overall human resources strategy and operations.
With more than 20 years in senior HR leadership roles, Hughes has developed and implemented numerous strategies and practices designed to attract top talent, increase employee satisfaction and boost retention. Before joining Planet Home Lending, Hughes was CHRO with American Bank, Corpus Christi, Texas. Prior to that he was Head of Human Resources Americas for Hudson Advisors L.P. He spent more than a decade at Capital One Financial Corp., where he was Senior Director of Human Resources.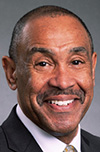 New American Funding Hires Charles R. Lowery, Jr. as Director of Legislative Policy and External Affairs
New American Funding, Tustin, Calif., hired Charles R. Lowery, Jr. as Director of Legislative Policy and External Affairs. Based in Washington, D.C., he will represent the company in aligning with national organizations to advance the company's mission of increasing Black homeownership. He is also responsible for designing and managing New American Funding's legislative and regulatory research and analysis.
Previously, Lowery served three years as the Director of State Regulatory Relations for a major financial services corporation. Before that, he spent five years with the NAACP, including as Interim Senior Director of the National Economic Department and Director of Fair Lending and Inclusion. His experience in the mortgage/consumer financial services areas includes seven years as General Counsel and Legal Counsel with the D.C. Department of Banking and Financial Institutions; five years as Policy Counsel at the Center for Responsible Lending; and two years as Acting Director of Military Saves.

Gateway Promotes Chris Dunlap to Regional Vice President, Kelly Stewart to Vice President
Gateway Mortgage, Jenks, Okla., promoted Chris Dunlap to Vice President of the North Central region, responsible for overseeing all Gateway Mortgage loan centers in Iowa, Kansas, Missouri, Nebraska, North Dakota, South Dakota and Wisconsin.
Dunlap joined Gateway in 2012 as a Branch Manager and Loan Originator in Omaha, Neb. During her time with the company, she has been recognized as a top originator and a manager of one of the top 10 highest volume producing branches.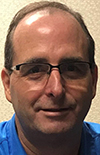 Gateway also promoted Kelly Stewart to Vice President and Senior Lending Officer for Banking Operations. He will oversee lending operations for northwest Oklahoma and will support efforts to bring in new bank clients while cultivating relationships with current customers.
With more than 27 years as a finance and lending professional, Stewart's experience in commercial, agriculture and personal lending, loan portfolio management, customer service and customer retention. He will lead Gateway's northwest Oklahoma team, with branches in Cherokee, Helena, Nash, Tonkawa and Wakita.
Stewart began his career at a bank in Alva, Okla. He joined Gateway in 2019 when Gateway Mortgage merged with Farmers Exchange to form Gateway First Bank.

BSI Financial Names Brandon McGee Vice President of Portfolio Management
BSI Financial Services, Irving, Texas, hired Brandon McGee as vice president of mortgage servicing rights transaction manager, responsible for the company's MSR and portfolio acquisitions and overseeing and supporting the day-to-day management of the company's growing servicing portfolio.
A 15-year veteran of the mortgage industry, McGee comes to BSI from Fannie Mae, where he has worked for the past 11 years, most recently as a relationship manager. Before that he was a senior portfolio manager, where he managed the performance of Fannie Mae's largest subservicer and MSR investors to meet expectations and requirements related to servicing customer portfolios, investor reporting, delivery accuracy and other servicing activities. McGee also held various positions in JPMorgan Chase's mortgage division and at H&R Block Mortgage.
LBA Ware Hires Kim Schnieders as Senior Sales Consultant
LBA Ware, Macon, Ga., hired sales executive Kim Schnieders as senior sales consultant. She will support expansion of LBA Ware's business development strategy.
With more than 20 years in C-Suite sales and account management, Schnieders served previously as a sales and business development executive with mortgage risk management and compliance services provider MQMR. She held management- and executive-level positions with QuestSoft, Calyx Software and Bank of America.
Plaza Home Mortgage Names Mikhael Mikle SVP/Chief Underwriter
Plaza Home Mortgage, San Diego, hired Mikhael Mikle as Senior Vice President and Chief Underwriter, responsible for overseeing all underwriting across Plaza's three business channels – Wholesale, Correspondent and Reverse Lending – and playing a key role in setting the company's underwriting policies and standards. In addition, she will manage changes to agency and investor guidelines and maintain a risk policy and processes that support the company's risk management goals.
With more than 20 years of mortgage and credit risk experience, Mikle joins Plaza from Ocwen/PHH Mortgage where she was the Underwriting Manager of the company's Direct Retail channel. Earlier in her career she held a series of roles with PHH including Director of Underwriting/Credit Risk, Director of Credit Risk Academy and Director of Investor Repurchase and Quality Control. She was also Vice President of Loan Review Services for New Diligence Advisors, a third-party due diligence firm.
Nationwide Title Clearing Promotes Danny Byrnes to Chief Revenue Officer
Nationwide Title Clearing Inc, Palm Harbor, Fla., promoted Danny Byrnes to Chief Revenue Officer.
Byrnes has more than 35 years of sales, marketing, sales management and product management experience. He was hired in early 2011 as Vice President of Sales. In his second year, sales nearly doubled, and, in his tenure, Byrnes has expanded sales by more than five times.
USRES Promotes Garrett Mays to Vice President of Valuations/Vendor Management
US Real Estate Services Inc., Lake Forest, Ill., promoted Garrett Mays to Vice President of Valuations and Vendor Management, responsible for managing daily operations of the valuation department and the company's business partner networks.
Mays joined USRES more than 12 years ago and has held numerous positions with varying responsibilities. Over the past year, his leadership was critical in seeing the operational transition through many significant company-wide initiatives including a seamless transition of operations to remote work due to the pandemic.

Harry Klaff Joins Avison Young to Run Client Platform
Harry Klaff joined Avison Young as president of clients, a newly created role based in Washington, D.C. He will focus on occupier, owner and investor engagement globally, enhancing connectivity across the firm's service lines and affinity groups.
Klaff joins Avison Young from JLL, where he served as a managing director, specializing in tenant representation. He has more than 30 years' experience in commercial real estate, completing more than $10 billion in transactions for leading space occupiers.