October New Home Purchase Mortgage Applications Post Strong Monthly, Yearly Gains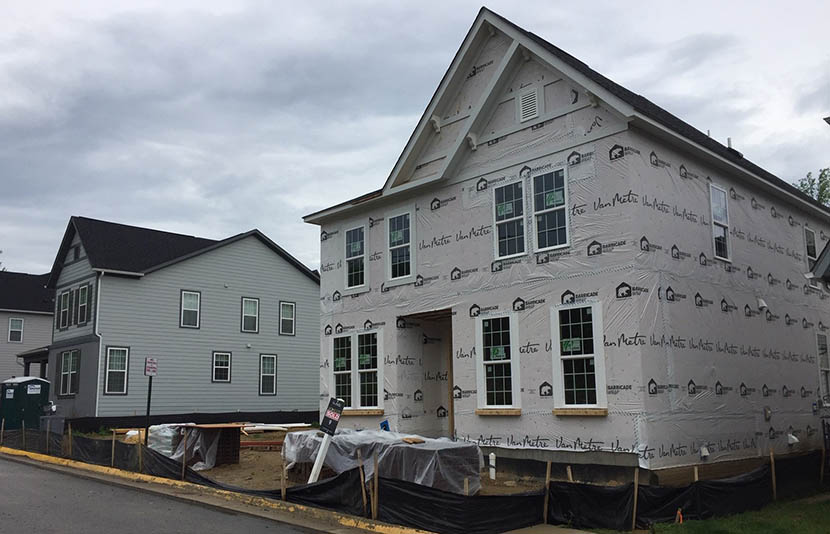 The Mortgage Bankers Association reported October mortgage applications for new home purchases increased by 5 percent from September and by nearly 33 percent from a year ago.
The MBA Builder Application Survey said by product type, conventional loans composed 71.8 percent of loan applications; FHA loans composed 17.6 percent; RHS/USDA loans composed 0.8 percent; and VA loans composed 9.9 percent. The average loan size of new homes increased from $354,316 in September to $355,684 in October, a new survey high.
"New home sales activity was robust in October," said Joel Kan, MBA Associate Vice President of Economic and Industry Forecasting. "October is usually when home buying activity slows as the weather turns colder. However, this fall has been a different story, with delayed activity from the spring, and more households seeking larger homes with more indoor and outdoor space, driving demand."
MBA estimated new single-family home sales at a seasonally adjusted annual rate of 927,000 units in October, based on data from the BAS, an increase of 6.7 percent from the September pace of 869,000 units. On an unadjusted basis, MBA estimated 70,000 new home sales in October, an increase of 4.5 percent from 67,000 new home sales in September.
"These results are in line with the U.S. Census Bureau's reported 6 percent gain in October single-family housing starts," Kan noted. "Home builders are boosting production based on strong current activity and sales expectations."
The new home sales estimate is derived using mortgage application information from the BAS, as well as assumptions regarding market coverage and other factors.  
The MBA Builder Applications Survey tracks application volume from mortgage subsidiaries of home builders across the country. Using these data, as well as data from other sources, MBA provides an early estimate of new home sales volumes at the national, state and metro level. These data also provide information regarding types of loans used by new home buyers. Official new home sales estimates are conducted by the Census Bureau on a monthly basis. In those data, new home sales are recorded at contract signing, which is typically coincident with the mortgage application.
For additional information on MBA's Builder Applications Survey, click https://www.mba.org/news-research-and-resources/research-and-economics/single-family-research/builder-applications-survey.