Dealmaker: M&T Realty Capital Corp. Closes $59M for Multifamily, Office Assets
M&T Realty Capital Corp., Baltimore, closed a $51.2 million Freddie Mac Optigo conventional loan for The Elms at Arcola, a 248-unit Sterling, Va. apartment property.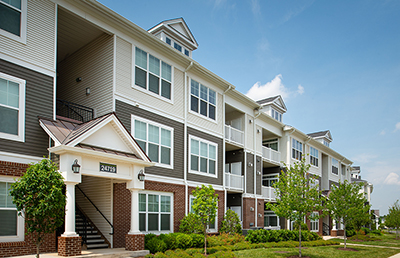 Project developer Elm Street Development, McLean, Va., received a 10-year fixed-rate loan structured with five years of interest-only payments followed by a 30-year amortization. M&T Realty Capital Corp. Managing Directors Debra Goldstein and Matthew Hodson arranged the loan.
The property is just off Route 50 and Loudoun County Parkway, close to Dulles International Airport.
Goldstein noted Freddie Mac Optigo loan programs provide long-term, non-recourse financing to experienced developers with options for financing during lease-up or after the property has stabilized.
M&T Realty Capital also arranged a $7.7 million life insurance company loan that refinanced a 35,530-square-foot office building in Pasadena, Calif.
At 57 percent loan-to-value, the 10-year, 3.75 percent fixed-rate loan was structured with a 25-year amortization.
The transaction was led by Senior Managing Director Joe DeCarlo and Managing Director Joe Topley of M&T Realty Capital Corp.'s Portland, Ore. and Philadelphia offices, respectively. Wilmington Trust Senior Wealth Advisor Adam Bakhash also collaborated on the transaction.