MBA Doubles 2020 Refinance Forecast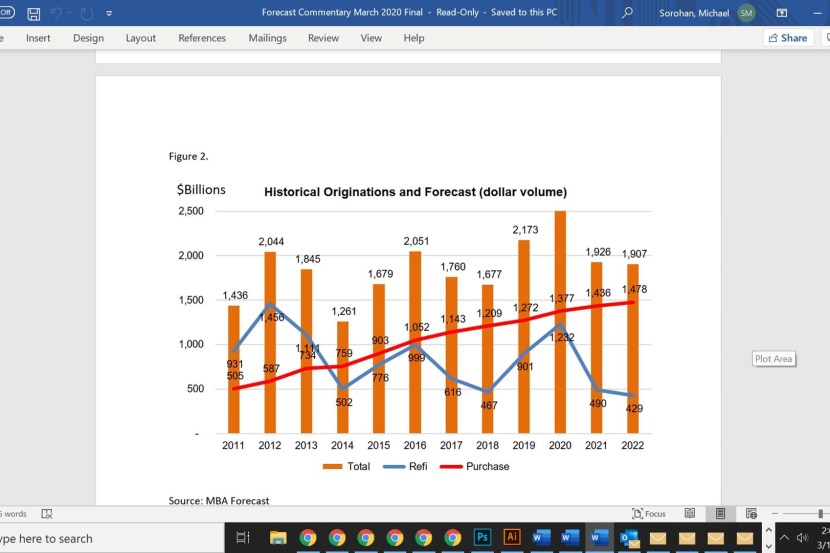 The Mortgage Bankers Association today issued its revised Mortgage Finance Forecast and Economic Forecast, in which MBA doubled its previous 2020 refinance mortgage originations projections.
In response to the current interest rate environment, MBA now forecasts total mortgage originations to come in around $2.609 trillion this year–a 20.1 percent gain from 2019's volume ($2.17 trillion). Refinance originations are expected to double earlier MBA projections, jumping 36.7 percent to $1.232 trillion. Purchase originations are now forecasted to rise 8.3 percent to $1.377 trillion.
"Lower rates have led us to estimate significantly higher mortgage refinance volume, and we now anticipate an increase in refinancing in 2020, compared to the previously forecasted decline," said MBA Chief Economist Mike Fratantoni.
The revised housing and economic forecast can be found at https://www.mba.org/news-research-and-resources/research-and-economics/forecasts-and-commentary.