People in the News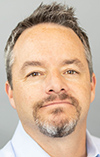 Sagent Appoints Dan Sogorka CEO & President
Sagent Lending Technologies, King of Prussia, Pa., appointed Dan Sogorka CEO and president, replacing Bret Leech who will become executive chairman and board member.
Sogorka will be responsible for the company's continued innovation and acquisitions of core technologies to modernize the loan servicing workflow; and to partner and integrate modern systems for loan origination, point of sale, products and pricing, eSign, digital closing and marketing.
Sogorka has led digital transformation in housing for two decades. Before joining Sagent, he served as CEO of digital mortgage point of sale provider Cloudvirga; as President of EXOS Technologies; Executive Vice President of ServiceLink; and Division President with mortgage servicing and data provider Black Knight.

ReverseVision Names Joe Langner President
ReverseVision, San Diego, appointed Joe Langner as president. He will lead the company to achieve its strategic vision of establishing HECM and private reverse mortgages as lending portfolio staples alongside traditional and government loans.
Langner has nearly 30 years' executive experience driving growth with mortgage technology and software companies. A former executive vice president and chief sales officer at Ellie Mae, Langner executed the firm's initial public offering in 2011 and considerably grew its market share during his tenure. Most recently, Langner served as CEO of Blue Sage, a cloud-based, digital lending platform for retail, wholesale and correspondent lenders. He previously served as president of PCLender, a digital mortgage technology provider and Fiserv affiliate; executive vice president and general manager with Sage; and senior vice president with Dun and Bradstreet.
Guild Mortgage Names Doug Jameson, Eric Weiss Regional Managers
Guild Mortgage, San Diego promoted Doug Jameson and Eric Weiss to regional manager positions to help manage the company's future growth in five states.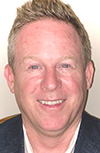 Jameson, who joined Guild in 2014, will oversee the Arizona and Colorado regions. Weiss, with Guild since 2016, will be responsible for the company's Texas 2 region. Previously district managers, they were promoted when their predecessors, Andy Stewart and Chad Overhauser, were named vice presidents and divisional sales managers in January.
Jameson will lead operations, recruiting and growth efforts for more than 30 branches in Arizona and Colorado. He will manage the sales and production teams throughout the region and be responsible for training managers and loan officers in best practices in mortgage origination. He previously held positions as branch manager, area manager and district manager with Guild before being promoted to his current role.

Weiss will oversee all retail mortgage activities for the company's Texas 2 region, which includes more than 20 branches in Texas, Oklahoma and Wisconsin. He joined Guild from AmeriPro Home Loans., an independent mortgage banking firm based in Austin, Texas, and has more than 20 years of mortgage lending and management experience.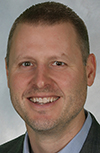 LenderClose Hires Tim Hall as Vice President of Client Relations
LenderClose, Des Moines, Iowa, appointed Timothy Hall as Vice President of Client Relations, responsible for leading sales teams and supporting Fortune 1000 companies to accelerate growth of LenderClose's client base and revenues.
Over a nearly 20-year career, Hall has led sales teams and cultivated top performers for tech-forward companies such as Denim, Workiva and CareerBuilder.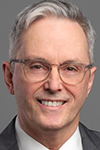 Terry Badger Named Managing Editor of BAI Banking Strategies
BAI, Chicago, appointed Terry Badger as managing editor for the organization's thought-leadership content, including the BAI Banking Strategies newsletter, podcast, website and executive reports. He joined BAI in January, taking responsibility for the organization's editorial direction and managing the industry-focused content on multiple platforms.
Badger previously served as Director of Investment Content for USAA Investment Management, where he managed investment-focused educational content for the organization. Badger also spent 12 years with the Associated Press, where he held several positions, including assistant national editor for financial news in New York.