MISMO to Charge 75-Cent Fee on MERS-Registered Loans to Fund Initiatives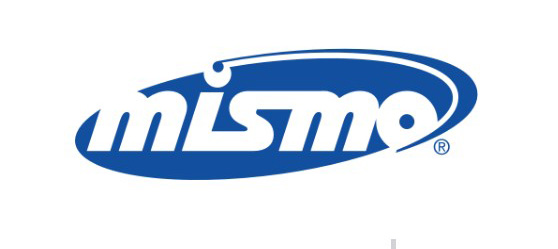 The Mortgage Bankers Association, MISMO and Mortgage Electronic Registration Systems (MERS) Board of Directors approved an $0.75 administrative fee for every new loan registered on the MERS system to help fund MISMO initiatives.

The administrative fee will go into effect July 1 on every new loan registered on the MERS system. All proceeds collected will go directly to MISMO to advance and accelerate production of products and services MISMO creates for the industry. MERS will be the billing agent for MISMO and will retain none of the fee. In this role, it will serve as a utility providing a service to MISMO and the industry.
"This is a low-cost solution that will have high-impact results," said MBA President & CEO Robert Broeksmit, CMB, speaking yesterday at MBA Live: Technology Solutions Conference. "It will enable MISMO to pursue multiple tech innovations simultaneously, which has historically been impossible. It will also allow the hiring of more professional staff to accelerate the delivery of cutting-edge products to the industry. On the whole, this 75-cent fee will empower MISMO to further reduce friction between firms, lower costs for your companies, and increase the efficiency and excellence of the entire industry. We view it as a win-win, and we are confident you will see its benefits in the very near future."
The new fee will allow MISMO to move more quickly to better assist mortgage lenders of all sizes and business models by seamlessly blending integration and sharing of data across the real estate finance landscape, offering a variety of benefits for borrowers and industry.
MISMO, a wholly owned subsidiary or MBA, was created in 1998 and serves as the standards development body for the mortgage industry. MISMO developed a common language for exchanging information for the mortgage finance industry. Today, MISMO standards are accepted and deployed by every type of entity involved in creating mortgages, and they are required by most regulators, housing agencies and the GSEs that participate in the industry.
MISMO standards are grounded in an open process to develop, promote and maintain voluntary consensus-based standards that allow participants in the mortgage industry such as mortgage lenders, investors in real estate and mortgages, servicers, industry vendors, borrowers and other parties to exchange information and more securely, efficiently and economically. Use of MISMO standards has been found to lower per loan costs, improve margins, reduce errors and speed up the loan process by reducing manual, paper-based processes while creating cost savings for the consumer.
Last year, MBA announced a $2 million investment to support the rapid development of key digital standards. This allowed MISMO to embark on a number of new projects, including one establishing the Industry Loan Application Dataset, or iLAD, which provides a standard way of exchanging information included in both the new Uniform Residential Loan Application and the GSEs' automated underwriting systems.
"The COVID-19 pandemic has impacted our industry significantly, demonstrating the importance of continuing to discover and develop new digital and technology solutions that will benefit our industry and customers alike," Broeksmit said. "MISMO has demonstrated its ability and willingness to lead the industry on this front. Through industry collaboration, MISMO has been able to help secure the rapid adoption of state Remote Online Notarization (RON) standards and assist in the transition to digital closing and electronic note processes so that the industry can continue to serve its customers during this time."
For more information about MISMO, click http://www.mismo.org.