The Week Ahead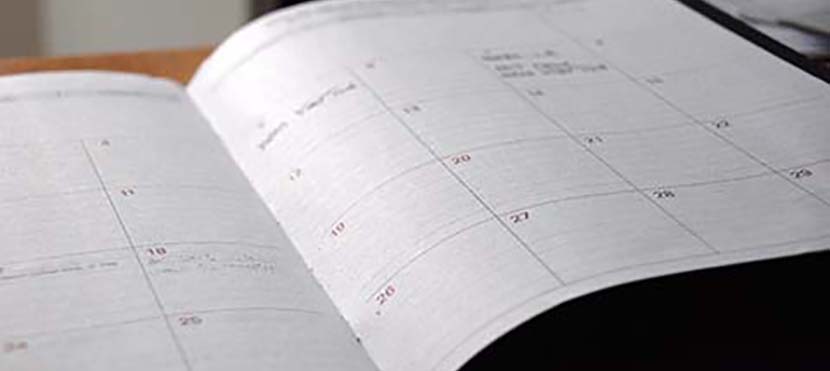 Good morning and happy Monday!
It's been one of those years…but there is light at the end of the tunnel. Tomorrow is Election Day, the culmination of a most unusual (and nasty) election campaign with the presidency, 35 Senate seats and all 435 House seats (plus territories) up for grabs.
And there is so much more at stake: control of the Senate (uncertain); control of the House (likely to remain Democratic, according to most pundits); and control of the White House (which, if you don't trust the polls after the 2016 elections, is causing a lot of hedge-betting).
Americans are certainly motivated to vote after the past four years—already nearly 100 million have voted in person or by mail. A lot will be decided on November 3—although we might not know for sure for some time. If you haven't voted yet, please plan to do so on Tuesday—your vote, clearly, is important.
Here in Washington the Mortgage Bankers Association is gearing up for its next virtual conference: the MBA Regulatory Compliance Conference on Nov. 9-10. This conference addresses up-to-the-minute regulatory changes and developments that impact how mortgage companies do business, including practical advice you can put in place now, especially in light of the pandemic. Attendees will have an opportunity to interact with speakers, ask questions and connect with peers to confront shared challenges together toward a better outcome. For more information and registration, visit https://www.mba.org/conferences-and-education/event-mini-sites/regulatory-compliance-conference-x263684.
MBA releases its Weekly Forbearance and Call Volume Survey (Monday, 4:00 p.m. ET) and its Weekly Mortgage Applications Survey this Wednesday, Nov. 4.
Also this week, we will see the monthly Construction report from the Census Bureau (Monday, 10:00 a.m. ET); the Institute for Supply Management Manufacturing Index (Monday, 10:00 a.m. ET); the CoreLogic Home Price Index (Tuesday, 10:00 a.m. ET); the ADP National Employment Report (Wednesday, 8:15 a.m. ET); the Institute for Supply Management Non-Manufacturing Index (Wednesday, 10:00 a.m. ET); Initial Claims (Thursday, 8:30 a.m. ET); and the Bureau of Labor Statistics' October Employment report (Friday, 8:30 a.m. ET).
MBA fall conferences—including the MBA Annual Convention & Expo—will take place online out of an abundance of caution stemming from the coronavirus pandemic.
Below is a list of MBA fall events to be held online via its new digital platform, MBA LIVE. (Please note that in most cases, dates have changed from the original schedule):
MBA Regulatory Compliance Conference – November 9-10
MBA Accounting and Financial Management Conference– December 9-10
Launched this spring, MBA LIVE brings you dynamic keynotes and informative panel discussions you've come to rely on from MBA. We'll be adding even more opportunities to engage with speakers, industry colleagues, and the many vendors and service providers that help keep your business moving forward. Visit mba.org/MBALIVE for the latest information on these events.
For the latest on how the coronavirus is affecting our industry, our health and our economy, visit the MBA Coronavirus Resource Center. And you can also visit the newly created members-only online network, MBA's COVID-19 Residential Policy Community, at https://bit.ly/2QEVpUZ. #MBAWorkingForYou #MBACOVIDUpdates
For the most up-to-date information regarding legislative activity at the state and local level, visit the MBA State Legislative Database at http://www.mortgagebankers.org/statelegislativedatabaselogin.htm.
For information about MBA Education events, visit http://www.mbaeducation.org.
For information about upcoming MBA conferences, visit http://www.mba.org/ConferencesEvents/Conferences.aspx.
For information about the National Association of Minority Mortgage Bankers of America (NAMMBA), visit https://www.nammba.org/.
If your company/association is an MBA member, we are happy to list conferences/events on the MBA NewsLink Upcoming Meetings/Events Calendar. Send your items to Mike Sorohan, editor, at msorohan@mba.org; or Michael Tucker, Editorial Manager, at mtucker@mba.org.