People in the News July 22, 2020
LRES Names Tina Suihkonen Senior Director of Commercial Services

LRES Corp., Orange, Calif., named Tina Suihkonen as Senior Director of Commercial Services. She will lead LRES' commercial default services division and provide nationwide commercial trustee and foreclosure services.
Suihkonen has been in the commercial trustee services industry for more than 20 years.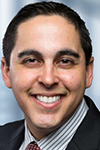 Jose Carrazana Joins Institutional Property Advisors in Los Angeles
Institutional Property Advisors, Los Angeles, hired Jose Carrazana to Tom Lagos and Patrick Toomey's team as a director. He will be responsible for helping the team execute retail property acquisitions and dispositions and provide advisory services for IPA's institutional and high net-worth clients on the West Coast.
Previously a director with JLL, Carrazana has more than 16 years of commercial real estate and capital markets experience, including investment advisory, debt placement and joint venture equity raises. Throughout the course of his career, he has been involved in more than $2.6 billion in commercial real estate transactions across all asset classes.

Mortgage Attorney Melanie Feliciano Joins Garris Horn LLP
Financial services law firm Garris Horn LLP, Dallas, hired attorney Melanie Feliciano as a Partner.
Feliciano has more than 15 years of mortgage industry experience. She previously served as Chief Legal Officer for DocMagic, a company in which she also served previously as Assistant General Counsel. For most of her career, she has focused on federal and state consumer financial protection laws, including RESPA, TILA, TRID, QM and ECOA. She has advised both lenders and technology providers on compliance technology (RegTech), eServices, cybersecurity, regulatory compliance matters, corporate matters and operational and risk management issues.
Multifamily Team Led by Greg Austin Joins Marcus & Millichap in Houston
Marcus & Millichap, Houston, announced multifamily investment specialists Greg Austin, Travis Austin and Jackson Hart have joined the company in Houston. All previously with JLL, Greg Austin joins as senior managing director investments, Travis Austin, senior associate and Jackson Hart, financial analyst.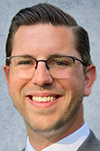 During his 26-plus year career in commercial real estate, Greg Austin and his team have completed more than 400 multi-housing transactions, including more than 80 Federal Housing Administration-financed multi-housing properties valued at over $11 billion.

Travis Austin has nearly a decade of real estate industry experience. He is responsible for strategic leadership, new business development and analyst mentorship. He previously served on national multi-housing and self-storage teams.
Hart is responsible for analytics, market data, and submarket and property site expertise. Previously, he held similar roles in commercial real estate research, valuation and investment advisory.

Arbor Appoints David Ohana as Director of Sales
Arbor Realty Trust Inc., Uniondale, N.Y., appointed David Ohana as Director of Sales, responsible for originating Fannie Mae, Freddie Mac, FHA, SFR Portfolios, Private-Label, Bridge, Mezzanine and Preferred Equity transactions nationwide.
Ohana has more than five years of experience in commercial real estate financing with a focus on multifamily transactions. He has held previous roles as a mortgage originator, management consultant and hedge fund analyst at top-tier financial organizations. He most recently served at a New York City-based firm, where he originated, underwrote and structured real estate transactions. As part of his role, he facilitated mortgages between his clients and lenders, sourced limited partner investment opportunities for the firm's balance sheet and grew and maintained relationships with clients, capital sources and lending institutions.

LERETA Promotes Jim McGurer to SVP of Operations
LERETA, Pomona, Calif., promoted Jim McGurer, a 27-year mortgage industry expert, to SVP of tax operations. In his new role, he will continue to be responsible for LERETA's tax line audit service and lead teams that focus on managing tax agency intelligence and system synchronization.
McGurer has helped LERETA's operations team enhance quality control measures as well as restructure agency system teams and build a tax line audit product that ensures constant data integrity between loan servicing systems and tax servicing platforms. He joined LERETA five year ago. Prior to joining LERETA, he was a vice president with Chase Home Lending for 19 years and previously spent five years in escrow administration with Huntington National Bank.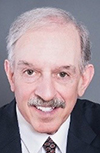 Homespire Mortgage Adds Arlin Shepard to Colorado
Homespire Mortgage, Gaithersburg, Md., hired industry veteran Arlin Shepard to manage its Front Range, Colo. office.
With nearly two decades in the mortgage industry, Shepard is an experienced mortgage professional who has served the full scope of the market, from first-time homebuyers to real estate investors, as well as supporting borrowers with budgeting and credit counseling to strengthen their path to responsible home ownership.