Hotel Sector Bouncing Back But Faces Continued Threats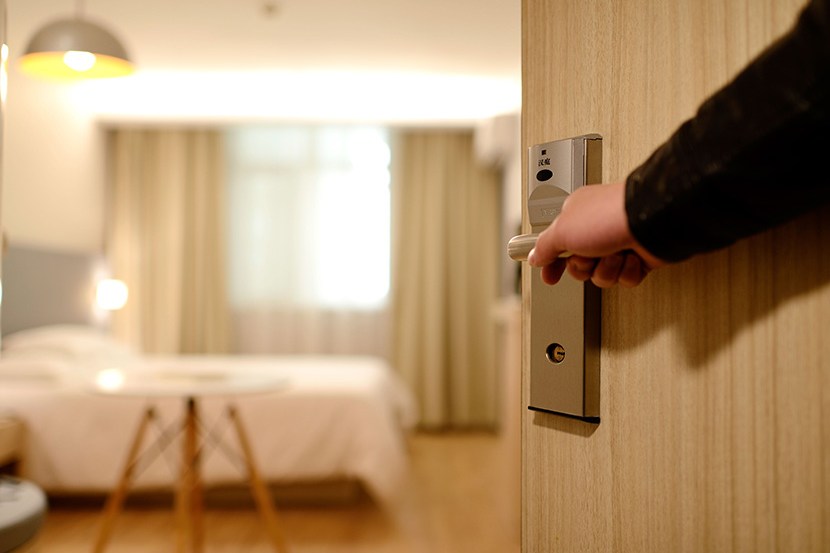 CBRE, Los Angeles, said the hotel sector has seen 10 straight weeks of occupancy gains, but the recent COVID-19 diagnosis increase threatens to derail its progress.
Unexpectedly positive May and June job growth and 10 straight weeks of positive occupancy gains moved the U.S. hotel industry into a better position today than in March and April. "However, a recent uptick in COVID-19 cases in the south and southwest threaten to derail those gains," CBRE said.
CBRE said hotel revenue per available room could decline 52 percent this year and occupancies average just 41 percent, well below last year's 66 percent record. "Given the expected quick rebound in economic growth and historic resiliency of travel demand, we forecast a strong hotel revenue recovery in 2021 and 2022, and that RevPAR could recover to pre-recession levels by mid-2023," the firm said.
CBRE noted hotel trading "came to an abrupt halt" in the second quarter in response to plummeting revenues and increased uncertainty. Real Capital Analytics, New York, said year-over-year sales activity fell 98 percent in April. "The additional risk of hotel investment demands compensation for the prospective hotel buyer, and this has driven a wedge between bid and ask prices," CBRE said. "Liquidity constraints will intensify as many hotels continue to operate unprofitably and hotel cap rates will rise toward the end of the year as limited trading resumes."
STR, Hendersonville, Tenn., reported hotels reached 46.2 percent occupancy during the week ending June 27, significantly improved from its 22 percent low point in mid-April. Hotel occupancy doubled as the country re-opened to domestic travel.
STR said hotels in resort hotel locations such as Myrtle Beach, Daytona Beach and Lake Tahoe were hardest hit in April, with RevPAR declines exceeding 90 percent on a year-over-year basis. Today, as consumers return to those destinations, resort RevPARs are down just 50 percent year-over-year. Urban areas have not seen the same improvement; RevPAR is still down nearly 80 percent in many large gateway cities including Boston, Chicago and San Francisco.
"Different metrics seem to point to opposite stories," said STR President Amanda Hite. "On one hand, revenue per available room declines continue to ease and occupancy continues to grow nationally and by scale. On the other hand, the continued acceleration in positive COVID cases could have implications for the U.S. hotel industry if it means that states slow or reverse their opening. This then would not only impact transient demand, but also, as importantly, group demand."
Hite said if governors discourage groups of 10 or more, "then the meetings industry's recovery will be that much farther off."