June Existing Home Sales Jump Record 20.7%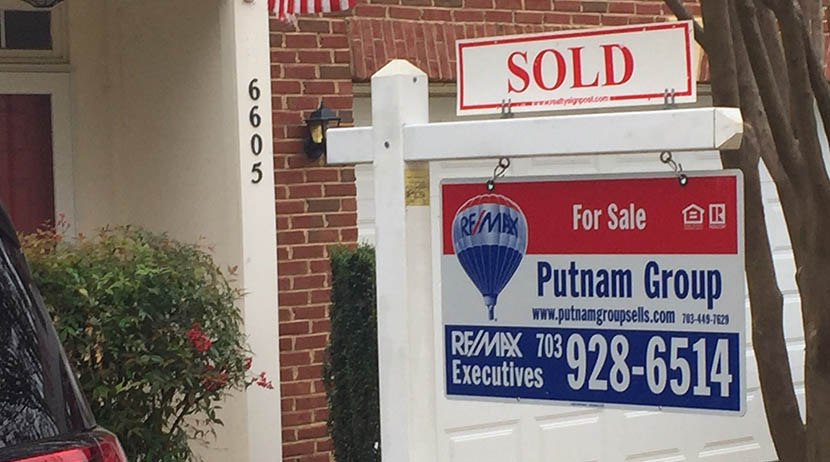 Existing home sales rebounded at a record pace in June, the National Association of Realtors reported yesterday, showing strong signs of a market turnaround after three straight months of sales declines caused by the coronavirus pandemic.
NAR said June existing home sales jumped by 20.7% from May to a seasonally adjusted annual rate of 4.72 million. However, sales fell year-over-year, down by 11.3% from a year ago (5.32 million).
Single-family home sales rose to 4.28 million in June, up 19.9% from 3.57 million in May, but down 9.9% from a year ago. The median existing single-family home price rose to $298,600 in June, up 3.5% from a year ago. Existing condominium and co-op sales rose to 440,000 units in June, up 29.4% from May but down by 22.8% from a year ago. The median existing condo price rose to $262,700 in June, an increase of 1.4% from a year ago.
All four regions saw month-over-month growth, with the West experiencing the greatest sales recovery. Sales there increased by 31.9% to an annual rate of 950,000 in June, but fell by 13.6% from a year ago. The median price in the West rose to $432,600, up 5.4% from a year ago. Sales in the South jumped by 26.0% to an annual rate of 2.18 million in June, but fell by 4% from a year ago. The median price in the South rose to $258,500, a 4.4% increase from a year ago.
Sales in the Northeast rose by 4.3% to an annual rate of 490,000, but fell by 27.9% from a year ago. The median price in the Northeast rose to $332,900, up 3.6% from a year ago. Sales increased by 11.1% in the Midwest to an annual rate of 1.1 million in June, but fell by 13.4% from a year ago. The median price in the Midwest rose to $236,900, a 3.2% increase from a year ago.
"MBA data have shown a sharp rebound in mortgage purchase applications once states started reopening in May, with activity now surpassing year-ago levels for nine straight weeks. It is thus no surprise that existing-home sales, which are recorded at closing, picked up in June to their highest level since March," said Mike Fratantoni, chief economist with the Mortgage Bankers Association.
Fratantoni said existing homes inventory remains a concern. "We continue to highlight the extraordinarily low level of housing inventory, both in terms of the absolute number of properties on the market, as well as months' supply," he said. "Constrained supply will continue to support home prices in the months ahead, while also making it challenging for some would-be buyers to reach the market. Record-low mortgage rates should keep demand strong, even as the unemployment rate remains extremely elevated."
Mark Vitner, senior economist with Wells Fargo Securities, Charlotte, N.C., said the June rebound follows a sustained rise in mortgage applications fueled by lower mortgage rates.
"Home sales had gotten off to a great start this year, with solid job growth, lower interest rates and mild winter weather bringing buyers into the market earlier than usual," Vitner said. "Sales fell abruptly when shutdowns were implemented to stop the spread of the virus from overwhelming the hospital system earlier this year, and in-person showings of home were largely forbidden. Buyer interest was certainly there during the shutdown. Online sales platforms reported increased inquiries. Weekly mortgage purchase applications began to rebound in late April and have continued to ramp up into the summer, even as some other high-frequency measures have cooled off."
Vitner agreed inventories remain an ongoing concern. "Tight inventories and social distancing efforts may be accelerating housing turnover," he said. "Many realtors are showing homes in batches, with potential buyers given only a few minutes to walk through the home. The presence of competing buyers might be accelerating purchase decisions."
"The sales recovery is strong, as buyers were eager to purchase homes and properties that they had been eyeing during the shutdown," said Lawrence Yun, NAR chief economist. "This revitalization looks to be sustainable for many months ahead as long as mortgage rates remain low and job gains continue."
NAR reported the median existing home price for all housing types in June rose to $295,300, up 3.5% from a year ago ($285,400). June's national price increase marks 100 straight months of year-over-year gains.
Total housing inventory at the end of June totaled 1.57 million units, up by 1.3% from May, but down 18.2% from one year ago (1.92 million). Unsold inventory sits at a 4.0-month supply at the current sales pace, down from both 4.8 months in May and from the 4.3-month figure recorded a year ago.
The report said properties typically remained on the market for 24 days in June, seasonally down from 26 days in May and down from 27 days a year ago. Sixty-two percent of homes sold in June were on the market for less than a month.
First-time buyers were responsible for 35% of sales in June, up from 34% in May and unchanged from a year ago. Individual investors purchased 9% of homes in June, down from 14% in May and 10% a year ago. All-cash sales accounted for 16% of transactions in June, down from 17% in May and unchanged from a year ago. Distressed sales represented 3% of sales in June, unchanged from May but up from 2% a year ago.