People in the News July 3, 2020
MBA Nominates Matt Rocco of Grandbridge Real Estate Capital to be 2021 MBA Vice Chairman

The Mortgage Bankers Association nominated Matthew G. Rocco Sr., Chairman of the Board and CEO of Grandbridge Real Estate Capital, Charlotte, N.C., to serve as MBA Vice Chairman for the 2021 membership year. He is expected to be installed at the association's 107th Annual Convention this October.
"It is my pleasure to welcome Matt to MBA's leadership ladder," said MBA 2020 Chairman Brian Stoffers, CMB, Global President of Debt & Structured Finance with CBRE, Houston. "His energy, leadership and practical business experience will be crucial as the residential and commercial/multifamily real estate finance businesses evolve, especially in the aftermath of the coronavirus pandemic."
Rocco has been an active MBA member and currently sits on the MBA Commercial Real Estate Finance Board of Governors (COMBOG). A graduate of MBA's Future Leaders Program, he has also participated on MBA's Origination Council and DUS Peer Group.
Rocco joined Grandbridge, a subsidiary of Truist Bank, in 1998. He is currently a member of the firm's Board of Managers, Senior Leadership Team and Risk Committee, where his responsibilities include corporate initiatives and Grandbridge's overall loan origination efforts, as well as the company's Agency Underwriting (Fannie Mae, Freddie Mac and FHA) and Balance Sheet Closing Groups. He also serves on Truist's leadership team and as an advisory member to many of the nation's largest investors and capital correspondents. Prior to Grandbridge, he engaged in investment banking, bond issuance, underwriting and real estate asset management.
Rocco has a bachelor's degree in economics from the University of Alabama. In addition to being an active member of MBA and the Mortgage Action Alliance, he is a member of the International Council of Shopping Centers, NAIOP, Urban Land Institute, National Multifamily Housing Council and Pension Real Estate Association.
LenderClose Appoints Martina Schubert as Chief Technology Officer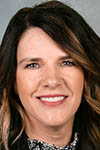 LenderClose, Des Moines, Iowa, appointed Martina Schubert as chief technology officer, responsible for aligning technological vision with the company's needs to positively impact current and future operations.
Schubert joins LenderClose with more than 25 years in information technology leadership experience. In her most recent role with DLL Financial Solutions Partner, she was part of two executive leadership teams, responsible for managing the enterprise-wide strategic and tactical planning process for information technology. Her experience includes project management, team, and executive leadership, global vendor management and inter-departmental strategy development.
Marcus & Millichap Announces Passing of Co-Chairman William A. Millichap
Marcus & Millichap, Calabassas, Calif., announced Co-Chairman William A. Millichap passed away after a year-long battle with cancer. He was 76.
"The company's formative years benefited greatly from Bill's push for innovation, including our training programs, professionalization of the industry and adaption of technology; key building blocks of the firm's market leadership," said Marcus & Millichap founder and chairman George M. Marcus. "He led countless evolutions of the company's brokerage tools and client services, which helped achieve exceptional growth."
Mr. Millichap joined the company, called G.M. Marcus Company at the time, as an investment broker shortly after its founding in 1971. After becoming regional manager of the Palo Alto office in the mid-1970s, he went on to be president and a director of the company from 1985 to 2000 and was co-chairman of the board until his passing. In addition, Millichap was the managing partner of Marcus & Millichap Venture Partners, a separate entity that invested in real estate-related technology firms.
Mr. Millichap is survived by his wife Sherrie, children Laura, Greg, Jeff and Stacy and eight grandchildren.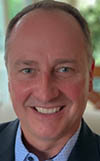 Stewart Title Taps Rick Shackelford as SVP of Sales for Lender Services
Stewart Title, Houston, appointed Rich Shackelford as Senior Vice President of Sales for Lender Services. He will focus on identifying new business opportunities and maintaining key industry relationships to grow Stewart's lender services offering.
Shackelford brings more than 20 years of sales skills and senior leadership to Stewart. His industry experience includes mortgage origination, processing, underwriting, lead management, pipeline management, marketing, team development and sales and executive leadership.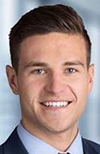 Anthony Palladino Joins Institutional Property Advisors in Portland
Institutional Property Advisors, Portland, Ore., a division of Marcus & Millichap, announced Anthony Palladino joined IPA as a vice president in Portland. He will assist institutional and major private multifamily investors with acquisitions and dispositions in partnership with IPA senior managing directors Giovanni Napoli and Philip Assouad, who are based in the firm's Seattle office.
Palladino served previously an investment advisory associate with HFF.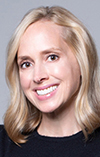 eXp World Holdings Names Courtney Chakarun as Chief Marketing Officer
eXp World Holdings Inc., Bellingham, Wash., hired Courtney Chakarun as Chief Marketing Officer. She will be responsible for amplifying the eXp World Holdings' brands and overseeing all areas of marketing, including driving digital strategy for growth and enhancing eXp Realty's value proposition for agents and brokers. In addition, Chakarun will help raise awareness of VirBELA's virtual platform.
Chakarun brings decades of marketing expertise in consumer finance, housing and technology. Most recently, she was CMO of Roostify, a digital lending platform. Prior to Roostify, she led marketing and innovation for CoreLogic and held various leadership roles with General Electric.
McCalla Raymer Leibert Pierce LLC Announces New Management Teams in Washington, Oregon, Texas
McCalla Raymer Leibert Pierce LLC, Atlanta, launched new offices in Washington, Oregon and Texas.
Wendy Lee will become Managing Partner of the firm's Oregon and Washington Foreclosure and Litigation Practice. She brings more than 17 years of experience and default servicing knowledge.
MRLP will now offer its full complement of legal services throughout Texas from its Dallas "Uptown" office. Melody Jones Rickels, managing partner of MRLP's non-judicial states, will head the Dallas office.