Housing Finance Roundup: Purchase Market Strength; Millennial Buying Power; COVID-19 Effect on Homeownership Plans; Bidding Wars Intensify; Home Price Growth Persists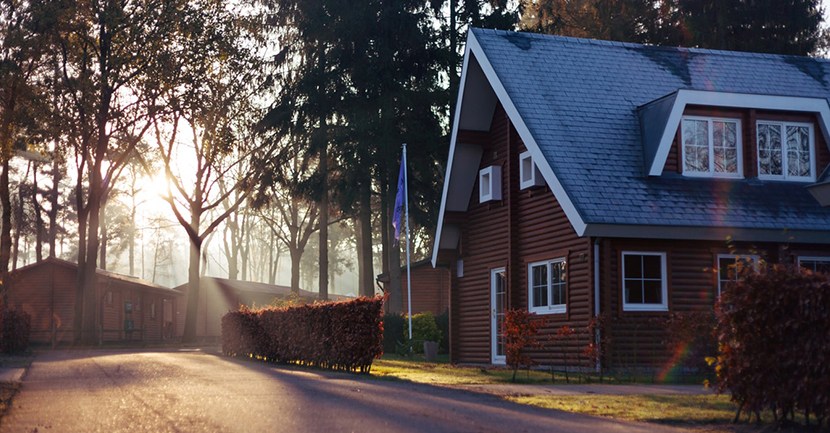 Here is the latest Housing Finance Roundup, with summaries of reports from Ellie Mae; First American Financial Corp.; Bankrate.com; Zillow; and Redfin.
Ellie Mae: Low Interest Rates Spark Rebound in Purchase Market
Ellie Mae, Pleasanton, Calif., said interest rates on all closed loans continued to decline in June to 3.40 percent, down from 3.43 percent in May, sparking renewed interest in home purchases.
The company's monthly Origination Insight Report said the purchase market began to rebound in June, accounting for 42 percent of all closed loans in the month, up from 35 percent the month prior. Refinances accounted for the remaining 58 percent of closed loans, down from 65 percent in May.
Time to close all loans increased to 47 days, up from 45 the month prior. Time to close for purchase loans decreased to 46 days, down from 47 the month prior, while time to close refinances increased to 48 days, up from 44 days the month prior.
The report said FICO scores on all loans increased to 751 in June, up from 750 in May. FICO scores also increased month-over-month for both purchase and refinances across Conventional, FHA and VA loans. Closing rates dropped to 73.4% in June, down from 76.0% in May.
"Homebuyers are taking advantage of these historically low rates to both buy and refinance but it does appear that lenders are looking for borrowers with better credit across all mortgage products as FICO scores have continued to increase across the board since March," said Jonathan Corr, President and CEO of Ellie Mae.
First American: Pandemic Unlikely to Slow Looming Wave of Homeownership Demand
First American Financial Corp., Santa Ana, Calif., said Millennials are already the most educated generational cohort in U.S. history, which bodes well for future homeownership demand. But they are also aging into key lifestyle decisions, such marriage and having children, associated with a greater likelihood of purchasing a home.
The First American analysis of anonymized household data noted millennials largely get married after the age of 30, the turning point where the share of married millennials surpasses the share of single millennials.
"With the bulk of millennials turning 30 in 2020, we can anticipate the marital rate to increase for this generation, and the homeownership rate to rise alongside it," said First American Deputy Chief Economist Odeta Kushi. "As millennials age into their 30s, get married and form families, they remain poised to transform the housing market.
According to the analysis, the homeownership rate for married couples was 30 percentage points higher than other households in 2019. Among millennials, this difference was even greater – the homeownership rate for married millennial couples was 32 percentage points higher when compared with other millennial households, and a gap remains even among the oldest (age 38) millennials.
However, the report also noted while getting married and having children are highly linked to the decision to become a homeowner, single millennial women with high levels of educational attainment are also increasingly joining homeownership ranks. First American said single millennial women are more likely to own a home than single millennial men of equivalent education. "Women are clearly prioritizing homeownership," Kushi said.
Bankrate.com: More Than One-Third Delayed a Major Financial Milestone Due to COVID-19
Bankrate.com, New York, said more than one in three (36%) U.S. adults say they've delayed at least one major financial milestone as a direct result of the coronavirus pandemic. Of those who delayed a major milestone, the majority postponed for six months or more.
The Bankrate survey said overall, delayed major financial milestones include finding a new job (12%), buying/leasing a car (11%), buying a home (9%), furthering education (7%), getting married (5%), having children (5%), retiring (5%) or another major financial milestone (5%). Generation Z (ages 18-23) and millennials (ages 24-39) were twice as likely as their elders (ages 40+) to delay a major milestone (52% of those ages 18-39 vs. 26% elders) including finding a new job (20% of those ages 18-39 vs. 6% elders) and purchasing a home (14% of those ages 18-39 vs. 5% elders).
"Among those often adversely affected by the economic downturn are younger Americans, many of whom are just starting out in their careers," said Bankrate.com's senior economic analyst, Mark Hamrick. "As result of these setbacks, they'll spend years trying to make up lost income and career opportunity."
Twenty-nine percent of U.S. adults surveyed said their personal financial situation has gotten worse since the start of coronavirus in early March, while 13% say the situation has gotten better and 52% say it's stayed the same. Those whose finances are worse now were more than twice as likely to delay a major milestone (54%) than those whose finances stayed the same (26%). Additionally, those who say their finances got worse were more likely to delay buying/leasing a car (20% vs. 7%), finding a new job (19% vs. 8%), buying a new home (15% vs. 6%), furthering their education (10% vs. 4%) and retiring (7% vs. 3%) than those who say their finances stayed the same.
"A kind of unseen toll of the downturn is the paused pursuit of dreams including retirement, marriage and major purchases such as homes and vehicles," Hamrick said. "Beyond the personal toll on individuals, these delays serve to further restrain employment and the broader economy."
Zillow: No Bargains in Sight as Home Prices Show Little Impact from Coronavirus
Zillow, Seattle, said while home sale price growth has slowed slightly, it remains high and is poised to accelerate further.
The Zillow analysis said the median sale price in the U.S. rose to $263,408 in May, up 4.6% year over year, although down from 5.5% annual growth in March. It said a resurgence of high-end listings, few price cuts and record-low days on market are expected to cause sale prices to accelerate in the coming months.
Zillow Economist Jeff Tucker said the slowdown can be attributed to the change in the types of homes on the market. In April, new listings of the most-expensive homes dropped the furthest and fastest, while affordable listings were less affected. As a result, year-over-year growth in the median list price slowed from 4% in the last week of March to 1.1% in early May. Sales on many of those homes likely closed in May, which would tilt the composition of sales toward more-affordable homes, and ultimately lower the median sale price.
But recent data suggest sale price growth is likely to reverse course soon. New listings of high-end homes have surged, raising the median list price accordingly — list prices were up 4.3% annually as of early July, and have grown 5.8% just in the past two months. Buyers are outnumbering sellers, causing homes to typically sell just 20 days after hitting the market — the lowest level ever recorded by Zillow — and allowing sellers to confidently hold firm on their asking prices, with only 4.1% of active listings in the last week of June having undergone a price cut. These upward pressures on prices are likely to shine through in sale price data in coming months.
"As surprising as it might have seemed at the time, sellers who forged ahead with listing their homes this spring were richly rewarded, when buyers buoyed by record-low mortgage rates flooded their listings with offers," Tucker said. "Now, word is getting out that the housing market is on solid ground, so more listings are belatedly rushing to market, extending the busy spring shopping season well into summer. The huge Millennial first-time home-buying wave is still cresting, pushing demand above what's still very limited supply, so sellers are likely to find eager buyers for months or even years to come."
Zillow said the median sale price increased from a year earlier in each of the 50 largest U.S. metros.
Redfin: More Than Half of Offers Faced Bidding Wars for Second Consecutive
Redfin, Seattle, said more than half of Redfin offers for homes faced competition in June for the second month in a row. Nationwide, 53.7% of Redfin offers faced bidding wars last month, up from a revised rate of 51.8% in May and 44.4% in April.
Redfin Economist Taylor Marr said the bidding-war rate is rising even as the coronavirus pandemic and the shaky economy that comes with it continues to spread across the country.
"Bidding wars continue to be fueled by historically low mortgage rates and fewer homes up for sale than almost any time in the last two decades," Marr said. "It's like a game of musical chairs where only the best bidders get a seat. Both renters and move-up buyers who have held onto their jobs are vying for the small number of single-family homes on the market as they realize they need more space for their families."
Redfin noted he average mortgage rate fell to 3.03% for the week ending July 9, the lowest 30-year fixed-rate number since Freddie Mac began tracking the statistic in 1971. The number of homes for sale nationwide in June was down 21.3% from the year before, bringing inventory down to its lowest level since at least 2012 on a seasonally adjusted basis. The number of new listings was down 12% year over year.
Single-family homes were most likely to be part of a bidding war in June, with 56.2% of Redfin offers facing competition, followed closely by townhouses (54.2%). By contrast, 40.5% of condos faced bidding wars. Single-family homes face a bigger supply constraint than townhouses or condos, with supply in June down 25% since the year before. That's compared with a 10.7% year-over-year drop for townhouses and a 7% dip for condos.
With 72.4% of Redfin offers facing competition, Boston had the highest bidding-war rate of all the metros included in this analysis in June. Boston also topped the list in May, when 67.2% of offers were part of a bidding war. Next come San Diego and Salt Lake City, where 65.7% and 63.8% of offers faced competition, respectively. More than half of all offers faced bidding wars in 12 of the 24 metros included in this analysis.