FHLB of Des Moines, Ginnie Mae Get on the eNote Bus
Last week saw a few speed bumps leveled in the road to the complete digital mortgage, with the Federal Home Loan Bank of Des Moines and Ginnie Mae announcing they would begin accepting residential mortgage electronic promissory notes—eNotes—as collateral.
"Our journey to eNotes is finally complete – all we need is you!" FHLB Des Moines announced Tuesday (https://www.fhlbdm.com/member-support/collateral/enotes/). The Bank said it would accept eNotes as of July 1.
Not to be outdone, Ginnie Mae yesterday announced via All Participants Memorandum 20-10 (APM 20-10) that it has begun to implement the policy, technology and operational capabilities necessary to accept electronic promissory notes and other digitized loan files as collateral for Ginnie Mae securities (Digital Collateral). As part of this initial phase, Ginnie Mae said its issuers can now apply to participate as eIssuers and begin securitizing government-backed mortgages comprised of Digital Collateral with Ginnie Mae approval.
"This announcement is a major step for Ginnie Mae following two years of collaboration with industry stakeholders to develop the right set of policies that will lead to successful implementation of Digital Collateral in the government-backed industry segment," said Ginnie Mae Principal Executive Vice President Seth Appleton.
Appleton said the announcement is part of recommendations in the HUD Housing Finance Reform Plan. As such, Ginnie Mae will begin reviewing applications on a rolling basis beginning on July 20.
If approved, eIssuers and their eCustodian will need to complete a series of test eNote transactions with Ginnie Mae. Upon successful completion of the test transactions, Ginnie Mae will grant written eMortgage Issuance Authority, which will govern and limit the number of eMortgages (regardless of the principal balance associated with each loan) that may be securitized by that eIssuer during the initial phase of the Digital Collateral Program. There will be no costs associated with the provision of eMortgage Issuance Authority.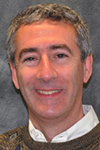 Rick Hill, Vice President of Industry Technology with the Mortgage Bankers Association, said the long-expected announcements from FHLB Des Moines and Ginnie Mae represent "the last yard" in the long road to digital mortgages. "Acceptance by the FHLBs and Ginnie Mae remove the last major impediments to going digital," he said.
Hill said MBA has been advocating with all 11 FHLBanks for a number of years to get them to permit eNotes. "We've had ongoing informal conversations with them because it's a hindrance for those FHLB members who want to go electronic," he said.
Under the FHLB system, banks use the loans in their portfolios as collateral." It's a funding mechanism," Hill said. "The FHLBs would not permit advances against eNotes, so there was a disincentive for banks to originate or hold eNotes in their portfolio."

Jonathan Kearns, MBA Associate Vice President of Product Development, said the inability of Ginnie Mae Issuers to use eNotes presented a separate impediment. "Since lenders couldn't securitize a government loan if an eNote was assigned, lenders were more reluctant to using separate business processes," he said. "With this announcement, it allows most lenders the ability to use eNotes in the majority of the loans they originate."
However, two recent developments turned the corner, Hill noted. First, all 11 FHLBs have joined MISMO "so they could better understand the digital space as a precursor to changing their policies. They've been learning about SMART Docs, eNotes, eSignatures and other aspects of the digital mortgage process."
Second, the coronavirus pandemic hit, creating a greater sense of urgency. "The need for social distancing because of COVID-19 has resulted in an explosion in adoption of the digital closing process," Hill said. "Remote Online Notarization has grown phenomenally—a process that usually ends with an eNote. With the need for social distancing—and it's probably going to be around for at least another year—RON is only going to grow, as is the need for eNotes."
This spring, MBA began to hear that the FHLBs and Ginnie Mae would be taking the next steps to accepting eNotes, culminating in this week's respective announcements. Hill said he expects more FHLBs to come on board this year, in good time. "The FHLBs are very risk-averse, so they are going to be deliberate moving forward," he said.
In January, the FHLBs issued a joint statement regarding eNote adoption:
"The 11 Federal Home Loan Banks are developing a solution that will pave the way for our members to pledge eNotes as eligible collateral. As member‐owned cooperatives, we recognize and understand the value and benefits that eNotes provide, both to our nearly 6,900 member institutions and to the customers they serve.
"The FHLBanks have created Electronic Promissory Notes (eNotes) Collateral Acceptance Requirements and Guidelines—a common set of core requirements for accepting eNotes as collateral. These guidelines are based on federal law pertaining to electronic signature transactions, and set forth standards relating to eSignatures, eNote documentation, eClosings, eRegistry requirements, eNote vault requirements, and servicing system requirements.
"The FHLBanks have made significant progress in arriving at a System-wide solution for storage of eNotes, and are in the process of finalizing this important milestone. Once this process is complete, the FHLBanks will be able to set a timetable for providing collateral value. However, since each individual FHLBank has its own systems, processes, and policies regarding collateral, implementation timelines will vary."