People in the News Aug. 3, 2020
Freddie Mac Multifamily Names Ling Xu Vice President of Multifamily Investments and Portfolio Management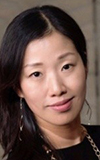 Freddie Mac, McLean, Va., named Ling Xu vice president of Multifamily Investments & Portfolio Management, adding market risk and capital strategy to her current responsibilities, which include management of the company's multifamily portfolio strategy, hedging and balance sheet management. She is also responsible for developing and expanding the company's multifamily credit risk transfer executions, including Reinsurance, Whole Loan Investment Funds, PCs and Structured Credit Risk Notes.
Ling began her career at Freddie Mac as a business application project manager in 2002, moving up the ranks to director by 2006. After a few years at American Capital, she rejoined Freddie Mac in 2009 and continued to assume expanded responsibilities, most recently as senior director of Multifamily Portfolio Strategy & Execution.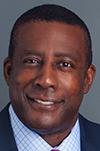 Valligent Technologies Hires Walter Allen as EVP of Digital Transformation
Valligent Technologies, Roseville, Calif., hired Walter Allen as executive vice president of digital transformation, responsible for driving change and implementing Valligent's digital and technology strategy in key areas of appraisal alternatives, alternative inspections and cloud adoption.
Prior to joining Valligent, Allen was an executive with CoreLogic Solutions. During his 13 years with the company, he developed strategies for capital markets clients, including Morgan Stanley and Deutsche Bank, and later with federal agencies in the government solutions group, where he managed engagements and provided solutions for FHFA, OCC, HUD, Freddie Mac and others.

FormFree Names Jocelyn Crum Brooks, AMP, National Account Manager
FormFree, Athens, Ga., appointed Jocelyn Crum Brooks, AMP, as national account manager, responsible for building new customer relationships and strengthen existing customer engagement.
Prior to joining FormFree, Brooks spent 19 years in various account-facing positions with Freddie Mac, where she led cross-divisional teams to support credit unions, banks and independent mortgage lenders participating in Freddie Mac programs. She earned the Mortgage Bankers Association's Accredited Mortgage Professional (AMP) designation.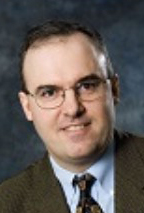 Genworth Names Dan Sheehan CFO; Brian Haendiges as CRO; Kelly Groh Steps Down
Genworth Financial Inc., Richmond, Va., announced Kelly L. Groh will step down as executive vice president and chief financial officer. Dan Sheehan, Genworth executive vice president and chief investment officer, will succeed Groh as CFO. Groh will remain with Genworth in an advisory role for a transition period.
Sheehan will retain his role as CIO upon assuming the CFO role. He has been with Genworth and its predecessor company for 22 years, serving in leadership roles of increasing responsibility and for the investments and risk teams. He assumed the CIO role in April 2012 and is responsible for managing Genworth's $73 billion investment portfolio. He is a Chartered Financial Analyst.
In addition, Genworth appointed Brian Haendiges as executive vice president and chief risk officer, effective Sept. 8. He will assume the CRO responsibilities from Groh, who has served as interim CRO since January 2020.
Haendiges has extensive experience across the financial services, retirement and insurance industries. Most recently, he was senior vice president of U.S. pricing and product management with MassMutual, where he was responsible for pricing and profitability for MassMutual's U.S. portfolio, including life insurance, disability, long term care, annuity and retirement. Prior to his nine years at MassMutual, Haendiges held leadership roles with ING and Aetna.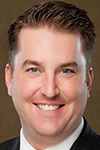 SRE Mortgage Alliance Inc. Promotes John G. Stevens to Chief Revenue Officer
SRE Mortgage Alliance Inc., El Segundo, Calif., promoted John G. Stevens from Chief Marketing Officer to Chief Revenue Officer. In his new role he will continue to lead the company's marketing efforts, but will also take responsibility for sales, customer support, pricing and revenue management.
Stevens has worked in the industry since 2003. Prior to joining SRE, he served as Vice President of Cornerstone Mortgage Group. Before that, he was Vice President of Business Development for Mountain West Financial.

Planet Home Lending Promotes Four to Vice President
Planet Home Lending LLC, Meriden, Conn., promoted four new vice presidents to support the company's operations.
Michaelene Whyte has been promoted from processing manager of the East to VP of national fulfillment. She manages processing for the Eastern and the Western regions and is helping standardize corporate processing. She has been with Planet Home Lending since October 2018 and was instrumental in building procedures and infrastructure for corporate processing in the Eastern region.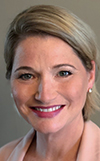 Stephanie Gibbons has been promoted from AVP and underwriting manager of distributed retail to VP of national underwriting manager. She manages underwriting for the Eastern and Western regions. She has identified areas to improve and streamline underwriting and driving process improvement. She has been with Planet Home Lending since September 2019 and has formed extensive partnerships with sales and operations while helping to build a strong underwriting team.

Lauren Reames has been promoted from processing manager of retention to VP of national fulfillment. She has been instrumental in building the company's fulfillment unit. Reames started as a processor with Planet Home Lending in July 2017 and since then has built the retention processing unit to more than 60 people, with plans to continue growing.

Nicole Berg has been promoted from AVP and underwriting manager of retention to VP of national underwriting. She has progressively taken more responsibilities at Planet Home Lending, progressing from underwriter to team lead to manager. She joined Planet Home Lending in September 2013.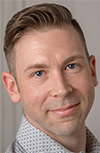 CreditXpert Inc. Adds Frederic Rey, Andy Williams
CreditXpert Inc., Baltimore, added Frederic Rey as agile business analyst and Andy Williams as deployment and QA specialist.
Rey, who joined the product development team, has a background in IT and developed and managed projects for companies in and out of the technology industry for 10 years. His main areas of focus are systems delivery and agile coaching, working to bridge the gap between information technology and using analytics to evaluate processes. He is responsible for helping to identify and prioritize technical and functional requirements for new products as well as evaluating and optimizing the systems, tools and methodologies CreditXpert uses to develop software.

As deployment and QA specialist, Williams applies his two decades of systems administration and support experience toward deploying new CreditXpert tools and enhanced features for current solutions. He is currently working on a large company initiative to migrate CreditXpert software to cloud-based hosting, which will streamline delivery. Williams works closely with the internal software engineers to ensure the company is fully supporting clients as products are deployed with attention to quality and performance. He most recently worked at Philips as a technical consultant for over 15 years, managing implementation of the company's software solutions.

John McCalla Joins Marcus & Millichap as Senior Vice President of Investments
Marcus & Millichap announced John McCalla rejoined the company in Atlanta as a senior vice president of investments. He will be responsible for serving clients in acquisition and disposition of multifamily assets in Atlanta and throughout the Southeast.
Most recently, McCalla was a managing director with Berkadia. Previously, he was with Marcus & Millichap from 2005 to 2014. During his career he has sold more than 78,400 multifamily units valued at $4.6 billion.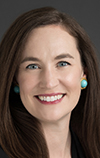 Hinshaw Adds Five-Partner Group to Louisiana Office
Hinshaw & Culbertson, a national law firm, announced Lauren Campisi, Stephen P. Strohschein, Stewart Spielman, Eric J. Simonson, and Heather LaSalle Alexis joined the firm as partners to further support the firm's Consumer Financial Services and Bankruptcy and Restructuring practice groups.
Formerly with McGlinchey Stafford in Louisiana, the group has extensive experience advising financial services companies and institutions nationwide on issues including federal and state regulatory compliance, lending matters, consumer and commercial bankruptcy, workouts, restructuring and distressed debt turnarounds. The group will operate from an office in New Orleans.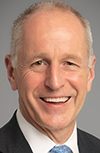 Campisi is a national leader in the field of consumer financial services. She advises clients on regulatory and compliance matters and strategy, including product creation, documentation, licensing, federal and state enforcement actions and supervisory examinations, and single-party and class action litigation.
Strohschein focuses on a broad array of commercial lending issues including real estate, automotive floor plan finance, asset-based and small business lending.
Spielman brings extensive experience in the middle market sector advising clients on commercial debt matters (restructuring, workouts, and turnarounds) including floor plan workouts and front-end financing, small business banking and Small Business Administration and U.S. Department of Agriculture guaranteed loan programs.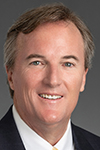 Simonson is an experienced trial attorney representing companies in the financial, technology, construction, and other industries in a wide range of commercial contract disputes, lease disputes, and related litigation. He has also extensive class action experience.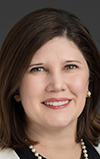 Alexis advises clients on a wide array of commercial and consumer bankruptcy matters, and brings extensive experience advising clients with commercial debt matters in the energy, middle market and small business banking sectors.