People in the News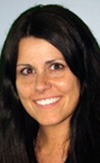 Success Mortgage Partners Names Allison Johnston, CMB, President
Success Mortgage Partners Inc., Plymouth, Mich., named Allison Johnston, CMB, as President.
Johnston joined SMP in 2013 and has been in the mortgage industry for more than 25 years. She became a Certified Mortgage Banker (CMB) through MBA Education in 2015. She is a Mortgage Loan Officer licensed in 28 states and the District of Columbia.
Additionally, Johnston serves as Chair of the State of Michigan Governmental Mortgage Industry Advisory Board; as a Board member of The Mortgage Collaborative; and is a Past President of the Michigan Mortgage Lenders Association
Top of Mind Promotes Jonas Kruckeberg to EVP
Top of Mind Networks, Atlanta, promoted Jonas Kruckeberg to executive vice president of strategic partnerships and industry relationships.
After leading Top of Mind's sales function for more than eight years, Kruckeberg will step into a more strategic role with a focus on partner and industry relations and brand ambassadorship. In this position, he will work with industry associations, lender cooperatives and mortgage technology vendors.
Before joining Top of Mind, Kruckeberg spent nearly a decade as a mortgage loan officer and branch manager serving customers in Southern California at such independent mortgage banks as Watermark Home Loans and First Priority Financial (later acquired by Caliber Home Loans).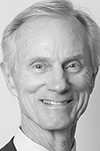 CFPB Adds William MacLeod to TaskForce on Federal Consumer Financial Law
The Consumer Financial Protection Bureau announced William MacLeod, partner with Kelley Drye & Warren LLP, Washington, D.C., will serve on the Bureau's Taskforce on Federal Consumer Financial Law, which examines the existing legal and regulatory environment facing consumers and financial services providers and offers recommendations for ways to improve and strengthen consumer financial laws and regulations.
MacLeod is Past Chair of the Antitrust Section of the American Bar Association and former Bureau Director at the U.S. Federal Trade Commission.
MacLeod joins other Taskforce members announced earlier by the Bureau: J. Howard Beales III; Thomas Durkin, Senior Economist (Retired) with the Federal Reserve Board; L. Jean Noonan, Partner with Hudson Cook; and Todd J. Zywicki (Taskforce chair), Professor of Law at George Mason University (GMU) Antonin Scalia Law School and Senior Fellow of the Cato Institute.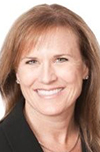 Mark Hughes, Ann Gibbons Join Evolve Mortgage Services
Evolve Mortgage Services, Frisco, Texas, announced Mark Hughes and Ann Gibbons joined the company as Managing Directors. They will lead Evolve's recently announced third party review business, which has been accepted for rated transactions by Standard & Poor's and Moody's.
Prior to joining Evolve, Hughes and Gibbons launched New Diligence Advisors, a national TPR firm. Over the past two decades, Hughes and Gibbons have held leadership roles with major due diligence and surveillance firms, including Clayton Holdings, MurrayHill and The Bohan Group.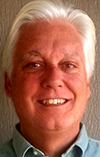 SYNRGO Taps Chris Dufault as Director of Product Management
SYNRGO Inc. Brea, Calif., announced Chris Dufault joined as Director of Product Management.
Dufault has more than 30 years of senior product management experience, with strategic product development and plan execution at national real estate, credit and public record information firms, most recently as Director of Product Development for Ernst Information Services, now part of Black Knight Services Inc. Prior to that, he served in product management leadership roles with Experian, CoreLogic and LexisNexis.
Teraverde Promotes Mauricio Valverde to Client Success Manager
Teraverde, Lancaster, Pa., promoted Mauricio Valverde to Client Success Manager. He will serve as the key contact for new clients with Teraverde's platforms.
Valverde joined Teraverde as an intern and began full-time work after he graduated from Pennsylvania State University with a dual major in Finance and Marketing. He started his career as a Sales Administrator and was promoted to Senior Sales Administrator in April 2018.
Gateway First Bank Appoints Charles Emley SVP of Operations; Greg Hargis SVP of Financial Institutions
Gateway First Bank, Jenks, Colo., appointed Charles Emley as Senior Vice President of Operations.
Prior to joining Gateway, Emley served as SVP of Capital Markets and Head of Loan Operations with Banc of California. He also worked at Bank of America as SVP, Home Loans and Product Management Executive.
Gateway First Bank also appointed Greg Hargis as Senior Vice President of Financial Institutions in the Treasury Management Division. Hargis will work with the executive team as they cultivate relationships with financial institutions to further develop business with bank clients.
Hargis has 30 years of experience as a financial services executive with specific expertise in treasury management, lending, credit analysis, underwriting, risk management, capital markets and general accounting. Hargis has served in progressive leadership positions with large U.S. financial institutions.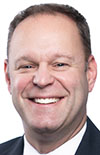 Greystone Appoints Three Executives
Greystone, New York, announced two new loan origination members and a new member to its healthcare lending team:
Christopher Blake joined as a Director based in New York. Joining from Cross River Bank, he has more than two decades of experience in commercial real estate loan origination and finance, with an emphasis on the multifamily, mixed-use, retail, industrial and warehouse sectors. Previously, he served for 20 years with Astoria Bank (now Sterling National Bank) in both commercial and residential loan production, and oversaw the bank's entire retail production departments, including retail, wholesale and correspondent lending.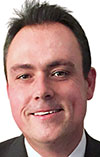 Cullen R. O'Grady joined as a Managing Director and senior loan originator based in the company's Rockville, Md., office. He has more than 16 years of multifamily investment sales experience in the Washington, D.C. and Mid-Atlantic markets. His expertise include debt structure and origination, including Fannie Mae, Freddie Mac and FHA financing, as well as equity placement and investment sales for acquisitions, refinancing and recapitalization opportunities. Prior to joining Greystone, he was a Managing Director for multifamily and manufactured housing community agency lending with SunTrust Commercial Real Estate (formally Pillar Finance). In addition, he led the investment sales and brokerage team at Vanguard Realty Group.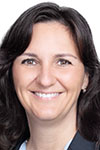 Donika Schnell joined as a Managing Director based in Los Angeles. She will closely with healthcare facility owners to provide them with debt and other capital services, including bridge financing, FHA loans, Agency loans and JV equity.
Schnell has managed health care lending portfolios collectively valued at $3 billion throughout the course of her 30-year long career, which includes providing term loans for acquisitions, refinancings, and bridge lending solutions across various sectors in healthcare. Most recently, she served as a Senior Managing Director and head of healthcare banking with MB Financial Bank, which was acquired by Fifth Third Bank last year. She has also held similar positions with Opus Bank, BBVA Compass Bank, CapitalSource Finance and other organizations.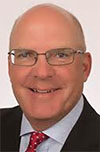 Mortgage Capital Trading Adds Bill Shirreffs as Senior Director of Sales Operations
Mortgage Capital Trading Inc., San Diego, appointed Bill Shirreffs as Senior Director of Sales Operations, responsible for managing expansion of MCT's entire sales team along with operations, sales leadership and overall strategy.
Prior to MCT, Shirreffs was Vice President of Sales for the Western Region with Freddie Mac where he was responsible for managing customer account management staff, capitalizing on new business opportunities, and ensuring consistent goal attainment. He also served as Vice President of Customer Management with Fannie Mae. He also held senior positions as Head of National Accounts and Head of Loss Mitigation with PMI Mortgage Insurance Co. and was instrumental in its successful acquisition by Arch Capital Group.

FHFA Announces New Hires
The Federal Housing Finance Agency announced Kate Tyrrell joined the Agency as Deputy Chief of Staff and Executive Secretary, and George Brown joined as a Senior Congressional Affairs Advisor.
Prior to joining FHFA, Tyrrell served as Deputy Executive Secretary with the Department of the Treasury, where she oversaw the day-to-day operations of the Office of the Executive Secretary. She has previous experience serving as the Special Counsel to Chief Judge Lee F. Satterfield and Chief Judge Robert E. Morin of the District of Columbia Superior Court.
Brown joined FHFA from the U.S. Small Business Administration, where he was Deputy Assistant Administrator for Congressional and Legislative Affairs and Associate Administrator for Intergovernmental Affairs. At SBA, Brown led efforts with members of congress, Governors and state and local lawmakers on issues impacting small businesses and the economy. Prior to SBA, he held a public policy position at Westfield Insurance, managing a portfolio of insurance, banking and financial services issues. He has also served in the offices of Ohio U.S. Senators George V. Voinovich and Rob Portman.