People in the News
FHFA Taps J. Christopher Giancarlo as Chairman of CSS, Changes Board Structure
The Federal Housing Finance Agency announced J. Christopher "Chris" Giancarlo, former Chairman of the U.S. Commodity Futures Trading Commission, will serve as independent, non-Executive Chairman of the Board of Directors of Common Securitization Solutions LLC and that CSS will amend the structure of its Board of Directors.
The amended structure provides Anthony Renzi, appointed in December as CSS CEO, a seat on the Board and also allows FHFA to appoint up to three additional independent directors. Fannie Mae and Freddie Mac will each retain their two current Board seats. There will be up to nine Board members in total.
CSS, a joint venture between the Enterprises, built and runs the technology platform that supports the Uniform Mortgage-Backed Security. Both Enterprises began using the CSS Common Securitization Platform this past June.
Giancarlo is a former business executive who served as the 13th Chairman of CFTC. He departed the CFTC in July 2019 following the expiration of his five-year term. Currently, he is Senior Counsel to Willkie Farr & Gallagher LLP. Prior to entering public service, he served as Executive Vice President of GFI Group Inc., and also previously served as Executive Vice President and U.S. Legal Counsel of Fenics Software.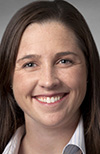 Funkhouser Vegosen Liebman & Dunn Elect Megan Hamilton as Member
Megan E. Hamilton has been elected as a Member at Funkhouser Vegosen Liebman & Dunn Ltd.
Hamilton's practice includes commercial real estate acquisition, financing and development, as well as the negotiation and drafting of commercial, industrial and office leases. She also focuses on representation of clients in sale and acquisition of businesses and general corporate counseling. She received her BA from the University of Notre Dame and her JD from The George Washington University Law School.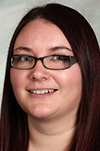 LenderClose Hires Three
LenderClose, Des Moines, Iowa, expanded its team to include two operations specialists, Crystal Henderson and Melanie Salge, and a software engineer, Craig Lien.
Henderson brings more than 10 years of experience in lending and finance to her new role. She will work closely with LenderClose clients, vendors and other partners.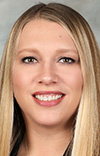 Salge brings more than 10 years of combined experience in mortgage and real estate customer service and management. She is responsible for client satisfaction as well as meeting expected turnaround times, anticipating trouble spots and facilitating process improvements.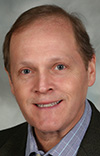 Lien joins LenderClose from FINASTRA where he served as a senior network engineer. For 20 years, Lien has specialized in architecture design, network management and troubleshooting.
Gateway First Bank Names Nick Gulick SVP of Marketing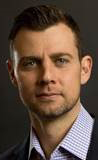 Gateway First Bank, Jenks, Okla., appointed Nick Gulick as Senior Vice President of Marketing, responsible for evolving the company brand.  
Before joining Gateway, Gulick was SVP and Chief Marketing Officer with Stearns Lending.
NTC Adds COO Michael O'Connell to Board of Directors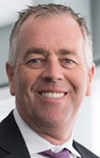 Nationwide Title Clearing Inc., Palm Harbor, Fla., appointed Michael O'Connell, Chief Operations Officer, to its Board of Directors. O'Connell has been with the company for 15 years, leading client relations teams, sales and the daily operation of NTC's delivery divisions totaling the majority of its 400-plus employee workforce.
O'Connell has more than 25 years of experience in the residential mortgage industry. Currently he is accountable for quality assurance of NTC operations. He oversees the company divisions of sales, client relations, services delivery, including all research services, document production, and overall quality control.
LERETA Taps Michael Whiting as SVP of Tax Operations in Dallas
LERETA LLC, Covina, Calif., hired Michael Whiting as senior vice president of tax operations in its Dallas office. He is responsible for continuing to enhance technical innovation and client engagement of LERETA's tax, oil and gas and trust business.
Whiting previously held leadership positions at top mortgage companies, including senior vice president with Mr. Cooper, senior director and head of underwriting with Capital One Home Loans; senior vice president of escrow administration with Chase and senior vice president with CoreLogic.

Falcon Capital Advisors Adds Four Senior Executives
Falcon Capital Advisors, Washington, D.C., named four executives to its senior management team. Camelia Martin has been hired as Managing Director of the Digital Mortgage Advisory Group, Ken Yoo as Managing Director of the Risk and Compliance Advisory Group, Steven Trombetta as Managing Director of Capital Markets, and Tim Renner as Legal Counsel and Senior Consultant.
Martin leads Falcon Capital Advisors' Digital Mortgage Advisory Group and works with all types of mortgage industry participants to facilitate their digital mortgage adoption efforts. She has more than 14 years' experience in mortgage finance technology services and is a leading subject matter expert in the industry's acceptance, implementation and use of electronic promissory notes. Prior to joining Falcon Capital Advisors, she held various senior-level positions in the legal, risk and operations departments with MERSCORP Holdings.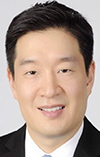 Yoo has 20 years of experience in risk management and regulatory compliance, and joined Falcon Capital Advisors as Managing Director of the Risk and Compliance Advisory Group. His prior industry experience includes banking, housing finance, consulting and regulatory oversight. He served as the Chief Risk Officer at the Federal Home Loan Bank of Atlanta, and held senior risk management roles with Capital One, the Office of Federal Housing Enterprise Oversight and BearingPoint.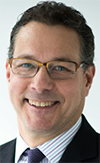 Trombetta, a 25-year veteran of the financial services industry, joined Falcon Capital Advisors as Managing Director of Capital Markets. He provides strategic support on U.S. housing initiatives to the firm's commercial and government clients. Prior to joining Falcon Capital Advisors, he served for eight years as a Managing Director with BNY Mellon, where he was responsible for strategy for the government and public not-for-profit sectors. Prior to joining BNY Mellon, he served as Managing Director with Bear Stearns for more than 15 years in the Mortgage Finance Group, managing all aspects related to purchase and sale of agency and non-agency whole loans, servicing and securitized RMBS transactions.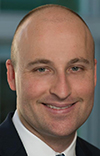 Renner will serve as Legal Counsel and Senior Consultant. He brings 10 years of mortgage industry and legal experience to Falcon Capital Advisors' Digital Mortgage Advisory Group, where he advises clients on digital mortgage adoption, policy and compliance. Prior to joining the company, he served as Counsel to MERSCORP Holdings.
ENACOMM Appoints Shawn Hughes as President & COO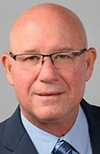 ENACOMM, Tulsa, Okla. appointed Shawn Hughes as President & Chief Operating Officer, responsible for mapping out short and long-term goals to optimize and scale ENACOMM's operational functions and processes. He will preside over all non-business development/marketing organizational functions and workforce, while overseeing ENACOMM's facilities, including the Tulsa corporate and branch offices.
Hughes has 25 years of experience focused in the strategic business consulting and technology industry. He spent the past 17 years with Nuance Communications, a U.S.-based multinational computer software technology provider.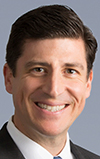 Greg Brown to Co-Lead JLL Capital Markets in Orange County
JLL, Newport Beach, Calif., announced Senior Managing Director Greg Brown was appointed to co-head JLL Capital Markets in its Orange County, Calif., office. He will lead the Orange County debt and equity placement business alongside Senior Managing Director Sean Deasy, who will continue to oversee the investment advisory platform.
Executive Managing Director Kevin MacKenzie, previously co-head of the Orange County Capital Markets practice, has stepped out of the day-to-day office head responsibility to focus on his current role on the JLL Capital Markets Executive Committee, including his leadership responsibilities for the west coast offices, and active client engagements across the Country
Brown joined JLL as part of the HFF acquisition and has more than 14 years of experience in the commercial real estate industry. He has been involved in more than $4 billion in multifamily, retail, office, industrial, and hospitality transactions during his tenure with HFF.

SimpleNexus Adds Five Senior Leaders
SimpleNexus, Lehi, Utah, filled five senior leadership positions to support customer satisfaction and scale the company's internal and external growth:
–Chuck Staib, Chief Sales Officer. Staib has 28 years' experience helping organizations accelerate growth, obtain investor capital and optimize business models as a consultant. In his role at SimpleNexus, he will mentor and guide the sales department. Prior to joining SimpleNexus, he advised international government agencies, Fortune 500 companies and marquis financial services firms including Goldman Sachs, the Pacific Stock Exchange and JPMorgan Chase. Staib is a founder of Park City Partners, a Utah-based business accelerator dedicated to helping businesses gain access to mentorship, markets and capital.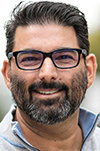 –John Aslanian, Senior Vice President of Sales. Aslanian has 22 years of sales experience in the mortgage and software industries. He will work closely with the enterprise sales and account management teams to communicate SimpleNexus' value to prospects and achieve revenue goals. Previously, Aslanian was vice president of sales with Ellie Mae and Del Mar Data Trac.

–Anna Ratanawan, Vice President of People Operations. Ratanawan was promoted from head of people operations to VP of people operations. She brings a decade of human resources experience to her elevated role, where she will oversee talent acquisition, career development and company culture initiatives. Before joining SimpleNexus, she held senior HR positions with Inc. 5000 company Jane.com and enterprise business management platform Workfront.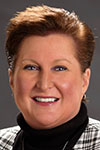 –Pam Faulkner, Director of Mortgage Solutions. Faulkner brings a 35-year background as a business analyst and project manager for lenders and mortgage technology companies to her position as director, mortgage services. Before joining SimpleNexus, she held roles with Ellie Mae, RCM Technologies and MortgageFlex Systems. She serves on the board of directors at Farm Credit of Western Arkansas.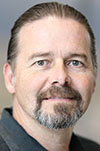 –Sol Klein, Director of Implementation. A mortgage industry veteran fulfilling lender technology needs since 2002, Sol Klein will accommodate SimpleNexus client platform deployments. Immediately before joining SimpleNexus, Klein held senior advisory consultant roles with Ellie Mae.
Buckley Taps James McGuire for San Francisco Office
Buckley appointed James McGuire as a partner and will lead the company's San Francisco office.

McGuire has more than 20 years of financial services litigation experience, representing banks and other financial services companies in bet-the-company complex civil litigation, with a focus on consumer class-action defense. His practice covers the full range of consumer financial products, including credit cards, debit cards, and deposit accounts, most recently in overdraft cases involving "authorize positive, settle negative" transactions. He was a partner at Morrison & Foerster prior to joining Buckley and received his J.D. from the McGeorge School of Law, University of the Pacific.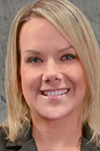 Plaza Home Mortgage Names Michelle Richardson SVP of Treasury/Finance
Plaza Home Mortgage Inc., San Diego, announced Michelle Richardson joined the company as Senior Vice President of Treasury and Finance, responsible for the company's Treasury department, including warehouse relationships, cash management and the company's Corporate Funding department.
Richardson joins Plaza from loanDepot, where she was the Vice President of Treasury for the past seven years. Previously, she held finance positions with Icon Residential, T-Force and IMPAC Mortgage.
QuestSoft Names Jeff Robb Vice President of Compliance Sales
QuestSoft, Laguna Hills, Calif., named Jeff Robb as vice president of compliance sales, responsible for directing QuestSoft's sales of products and services for its Compliance RELIEF platform.
Robb has nearly 30 years of banking and regulatory compliance experience, supporting hundreds of banks, credit unions and mortgage companies by helping them analyze their lending data; identifying areas of risk and focal points for ongoing fair lending analysis; CRA self-assessments and assessment area reviews; HMDA data audits; best practices reviews for fair lending, HMDA, and CRA; business process analysis and recommendations for more efficient data processing; and to prepare for submission.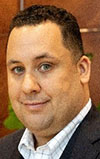 Amerifirst Home Mortgage Appoints Robert Truitt CFO
Amerifirst Home Mortgage, Kalamazoo, Mich., hired Robert Truitt as Chief Financial Officer.
Truitt most recently served as CFO of Flagstar Bank's Mortgage Division where he oversaw financial statement preparation, budgeting, forecasting, regulatory reporting, risk management and investor relations for a network of 88 retail locations and a wholesale network of approximately 2,000 third-party mortgage originators. He also oversaw record-keeping for $204 billion in home loans servicing and subservicing. Before Flagstar, he served as Senior Vice President with Citizens Bank, and held senior roles with JPMorgan Chase & Co. and Morgan Stanley.