MBA Advocacy Update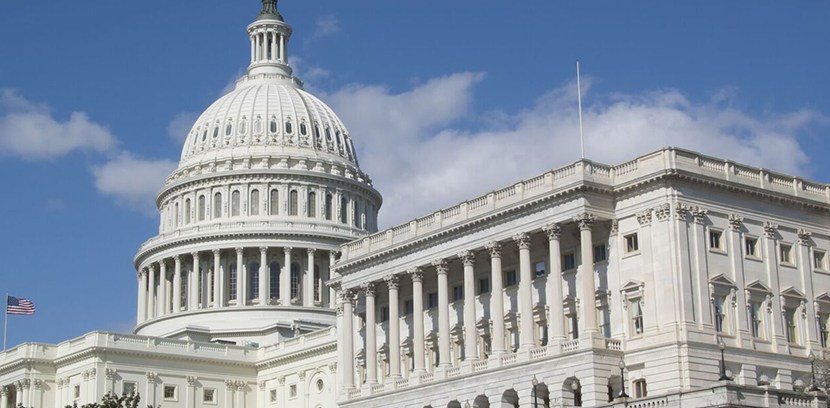 Bill Killmer bkillmer@mba.org; Pete Mills pmills@mba.org
On Friday, Consumer Financial Protection Bureau Director Kathy Kraninger sent a letter to Congress outlining the Bureau's plan for a revised Qualified Mortgage Standard.
The Bureau is currently in the middle of a rulemaking process to address the QM standard, as the "GSE Patch" is scheduled to expire in January 2021.
Kraninger's letter notes the Bureau "has decided to propose an amendment…[to] move away from DTI and instead include an alternative, such as a pricing threshold…" Kraninger also indicates that the Bureau expects to extend the GSE Patch for "a short period" to facilitate the implementation of the QM changes. Finally, Kraninger states that the Bureau is also exploring a new seasoning approach to grant QM safe harbor to loans for which "the borrower has consistently made timely payments for a period."
Why it matters: The QM standard influences lending decisions by all types of originators throughout the country. Nearly one-sixth of all single-family loans achieve QM status by virtue of the GSE Patch. Expiration of the GSE Patch without corresponding reforms could drive up borrowing costs for many consumers – potentially putting homeownership out of reach for many and disrupting the mortgage market.
The QM revisions described in the letter are consistent with detailed recommendations recently made by MBA. In particular, MBA urged the Bureau to eliminate the use of DTI ratios as a standalone threshold in the QM definition, which would also remove the need to use the rigid, outdated Appendix Q methodology for calculating borrower income and debt.
Kraninger notes that the Bureau expects to issue a formal proposal no later than May.
For more information, please contact Pete Mills at (202) 557-2878, Justin Wiseman at (202) 557-2854, and Dan Fichtler at (202) 557-2780.
1. House Subcommittee Holds Hearing on Federal Regulators' CRA Plan
On Tuesday, the House Consumer Protection and Financial Institutions Subcommittee held a hearing on the Office of the Comptroller of the Currency's and the Federal Deposit Insurance Corp.'s plan to modify the Community Reinvestment Act's regulatory framework. Witnesses included representatives from community development and civil rights organizations.
Why it matters: After years of review, the FDIC and OCC released a proposed rulemaking to modify CRA's regulatory framework. Since its release, there have been mixed reviews about the proposal from key stakeholders, including congressional members, financial institutions and consumer advocates. The hearing provided insight on how key House members on the Financial Services Committee view the proposal.
What's next: There will be a follow-up hearing with Comptroller Joseph M. Otting on January 29 before the full House Financial Services Committee.
For more information, please contact Ernie Jolly at (202) 557-2741 or Dan Grattan at (202) 557-2712.
2. FHFA Appoints New Chairman of Common Securitization Solutions, Cites Potential for New Entrants
On January 15, the Federal Housing Finance Agency announced Chris Giancarlo as the Chairman of Common Securitization Solutions LLC, along with amendments to the structure of the Board of Directors of the joint enterprise venture. Giancarlo is former Chairman of the U.S. Commodity Futures Trading Commission.
Why it matters: CSS operates the Common Securitization Platform, which supports the Uniform Mortgage-Backed Security market. In announcing Giancarlo's appointment and the governance changes, FHFA Director Mark Calabria also said the CSP and UMBS should be assessed for potential use by additional entrants to the guarantor market beyond Fannie Mae and Freddie Mac, if Congress were to authorize them.
What's next: This development mirrors key recommendations outlined in MBA's GSE Reform white paper, and MBA sees this announcement as a positive development toward a more diverse and robust secondary market.
For more information, please contact Sasha Hewlett at (202) 557-2805 or Dan Fichtler at (202) 557-2780.
3. MBA Provides Advocacy Tools to State and Local Association Partners for Data Protection Legislation
Last week, MBA held a conference call for the industry's state and local associations to brief them on data protection policy issues, and also to provide it with tools to assist in their related legislative advocacy. MBA offered its Data Protection Principles, which act as a guidepost to ensure consumer data privacy and security are addressed uniformly, clearly, and efficiently. Also, MBA released a sample amendment to proposed state legislation that would exempt entities from requirements of such legislation if they are already in compliance with the federal Gramm-Leach-Bliley Act.
Why it matters: MBA expects many states to introduce legislation this year that will attempt to replicate the California Consumer Privacy Act.
What's next: MBA will be offering its state and local advocacy partners additional advocacy tools in the weeks ahead.
For more information, please contact William Kooper at (202) 557-2737 or Justin Wiseman at (202) 557-2854.
4. FHFA Requests Input on Steps to Address Risks of PACE Loans
On Thursday, the Federal Housing Finance Agency published a Request for Input on ways to better protect Fannie Mae, Freddie Mac, and the Federal Home Loan Banks from the risks associated with PACE loans. Property Assessed Clean Energy, or PACE, loans are enabled by state- or local-level programs that allow for financing for energy retrofitting of residential or commercial properties, with the financing being granted super-priority lien status ahead of first mortgages.
Why it matters: MBA has consistently opposed the super-lien priority of PACE loans, and raised significant concerns about the lack of consumer protections and disclosures afforded to homeowners. The Consumer Financial Protection Bureau is developing regulations to institute stronger consumer protections associated with PACE loans, and many of the federal housing programs prohibit guarantees or insurance on properties encumbered by PACE liens.
The RFI poses many questions related to tightening underwriting standards or increasing pricing for Fannie Mae or Freddie Mac purchases in jurisdictions that allow PACE financing; safety and soundness standards for FHLBs accepting collateral in jurisdictions that allow PACE financing; data gathering from servicers or state and local governments; notifications to consumers; and other consumer impacts.
What's next: Responses are due to FHFA by March 16. MBA will be filing comments addressing its longstanding concerns.
For more information, please contact William Kooper at (202) 557-2737, Justin Wiseman at (202) 557-2854, or Dan Fichtler at (202) 557-2780.
5. House Subcommittee Holds Hearing on Accounting Standards
On Wednesday, the House Financial Services Committee's Subcommittee on Investor Protection, Entrepreneurship, and Capital Markets held a hearing focused on two financial standards-setting bodies, the Financial Accounting Standards Board and the Public Company Accounting Board, each of which were represented by their respective chairmen.
Why it matters: Although both the PCAOB and FASB chairmen received questions, the major focus of the hearing was on FASB's implementation of Current Expected Credit Loss accounting standards.
What's next: Members from both parties will continue to express strong concerns about the lack of quantitative impact analyses from FASB to buttress the need for CECL implementation – despite the decision to delay implementation for smaller institutions (as defined by the SEC). The frustration was significant enough that some members suggested legislation to limit FASB's autonomy. While such legislation would face tough sledding, the bipartisan nature of the criticism was notable.
In addition, FASB Chairman Golden indicated that FASB would implement any recommendations that come from a forthcoming Treasury study on the impact of CECL.
For more information, please contact Ernie Jolly at (202) 557-2741 or Dan Grattan at (202) 557-2712.
6. MBA, Florida MBA Submit Joint Letter Supporting Florida PACE Legislation
Recently MBA and the Florida MBA and several of its local chapters urged Florida legislators to pass legislation in the Florida House and Senate that would alter the administration of Property Assessed Clean Energy Programs in the state.
Why it matters: The proposed legislation would make Florida the first state in the nation to enact legislation that would protect a properly recorded mortgage lien by making a PACE loan subordinate to the mortgage. This provision is consistent with longstanding mortgage lending principles, and would protect Florida homeowners and lenders by making foreclosure unlikely if a consumer experiences hardship and is unable to make payments toward a PACE loan.
What's next: Additionally, the proposed legislation includes language that would require PACE providers to consider a consumer's ability to repay when assessing his or her eligibility for the program.
For more information, please contact Kobie Pruitt at (202) 557-2870.
7. Senate Receives Articles of Impeachment of President Trump; Trial Begins January 21
On Wednesday, the House appointed its impeachment managers, who walked the two Articles of Impeachment across the Capitol and presented them to the Senate. The Senate formally received the articles Thursday afternoon, and Chief Justice of the Supreme Court John Roberts was sworn in to preside over the trial.
Why it matters: Senate Majority Leader Mitch McConnell, R-Ky., has said the trial will get underway "in earnest" on Tuesday. During the impeachment trial, the Senate will not be able to take up any legislation, judicial or executive branch nominations, or treaties.
What's next: Each side will get a set number of hours to present its case for or against the president. During the trial for President Bill Clinton, each side had 24 hours spread out over several days. After each side presents its arguments, the senators will vote on whether to dismiss the trial or whether to keep it going and call witnesses.
For more information, please contact Tallman Johnson at (202) 557-2866.
8. HFSC Holds Hearing on Affordable Housing
The House Committee on Financial Services held a hearing on homelessness, affordable housing and gentrification to address the growing shortage of affordable rental housing and the growing problem of housing the homeless, particularly within higher-priced communities. Witnesses included academics, policy experts and a tenant advocate.
Why it matters: Congressional members have sought for years to craft solutions to combat homelessness and produce a sufficient housing supply for those of modest means.
What's next: Lawmakers will continue to focus on possible remedies aimed at the ongoing shortage in affordable housing supply, such as increased funding for the federal Housing Trust Fund, and targeted legislative proposals designed to incentivize affordable housing production. Lawmakers will also continue to debate more controversial proposals such as rent control.
For more information, please contact Ernie Jolly at (202) 557-2741 or Dan Grattan at (202) 557-2712.
9. MBA Education Webinar on Cyber Liability and Insurance Feb. 4
On February 4, join MBA Education for a look at the key considerations and components of a sound cyber liability insurance policy.
Why it matters: The risks surrounding data security breaches remain as prevalent as ever, and mortgage lenders and servicers are especially vulnerable because of the volume and sensitivity of the data they possess. The importance of having the right insurance and understanding how to utilize it in the event of a claim cannot be overstated.
What's next: To register for this webinar, which is complimentary to MBA members, click here.
For more information, please contact Allison Yaworske at (202) 557-2912.