People in the News: Vionna Adams Joins ClearBlu as Advisor
Vionna Adams Joins ClearBlu as Advisor
ClearBlu Capital Group, Bellevue, Wash., appointed Vionna Adams as an advisor. She will play a critical role assisting in real estate planning, project management, civil engineering and other advisory services.

Adams brings more than years of experience in the mixed-use, multi- and single-family housing, commercial and industrial sectors as both a design civil engineer, planner and project manager. As a project manager in Detroit, she worked with mixed-use and commercial real estate developers to help bring exciting projects to Detroit and aid in the city's revitalization effort.

WFG National Title Insurance Appoints Natalie Koonce as VP
WFG National Title Insurance Co., Portland, Ore., hired Natalie Koonce as Vice President and National Escrow Advisor. She will provide guidance to her division's escrow managers and staff regarding best practices as well as company escrow policies and procedures applicable to escrow operations across the country. She will also monitor regulatory and legislative changes, review and implement best practices in the settlement services industry across the country and make recommendations to Executive management regarding settlement services.
Koonce most recently served as President of the Colorado Division of North American Title of Colorado, managing operations of 11 branches and 80 associates. Prior, she was NATC's Mountain Region Settlement Services Manager. She entered the title world in 2000, at Stewart Title, where she began her seven-year stint first as Transaction Coordinator. She moved to Empire Title in 2007, where she served as an Escrow Officer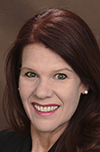 Gateway Promotes Tina Knaut to Regional Vice President
Gateway Mortgage Group, Jenks, Okla., promoted Tina Knaut to Regional Vice President of the Southwest region, responsible for overseeing all Gateway mortgage loan centers in Arizona, Colorado, southern Nevada, New Mexico and Wyoming.
Knaut joined Gateway in 2016 as an Area Manager in New Mexico and Arizona. During her time with the company, she has successfully led expansion efforts into new markets with high operational efficiency, while cultivating deep relationships across the organization and with clients.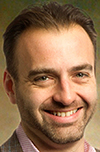 Nick Belenky Joins Top of Mind as EVP of Sales
Top of Mind Networks, Atlanta, hired veteran business-to-business sales leader Nick Belenky as executive vice president of sales. He will direct Top of Mind's sales operations with a focus on client success and new customer acquisition.
Belenky joins Top of Mind from CardinalCommerce, where he director of sales for the company's consumer authentication group. Prior to that, he was inside sales and solutions architect manager for 1 EDI Source.

Reggora Taps Stephen Antuna as Chief Revenue Officer
Reggora, Boston, hired Stephen Antuna as Chief Revenue Officer, responsible for leading all sales and business development functions.
Antuna brings to Reggora 20 years of experience. He joins Reggora from LogMeIn, where he was Vice President of Sales for its Customer Engagement & Support business. In addition to heading the global sales efforts, he was responsible for leading the company's first AI driven product launch. Prior to LogMeIn, he held various leadership roles with Guidespark and Thomson Reuters.

Michael Ferreira Returns to Guild Mortgage as Northern California Regional VP
Guild Mortgage, San Diego, appointed Michael Ferreira as regional vice president in northern California. He will support sales and business development throughout northern California, an area that includes 41 branches in 13 counties.
Ferreira returns to Guild after serving as a district manager with the company from 2013-2017. He was most recently with Movement Mortgage, where he was regional sales director for northern California for the past three years. He was a branch manager with Wells Fargo for four years before accepting the previous position with Guild in 2013. He has also held producing branch manager positions with Paramount Equity, Countrywide and Washington Mutual during his 25-year career in mortgage banking.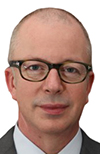 Philip Miller Joins Greystone in PropTech Strategy Role
Greystone, New York, announced Philip Miller joined the company as a Managing Director in a newly created role focused on developing PropTech strategies across its unified lending platforms.
Miller brings more than 25 years of CRE lending and securitization experience to Greystone, combined with leadership roles in quantitative software development for structured finance trading and origination. Prior to joining Greystone, he served as Head of CMBS with MUFG, and previously held a similar role with Macquarie. He also held senior leadership roles in CRE lending with Morgan Stanley and Merrill Lynch.