People in the News
DIMONT Promotes Laura MacIntyre to CEO
DIMONT, Dallas, promoted Laura MacIntyre to CEO, responsible for the company's strategic initiatives, business development and client relations and ensure alignment of the organization to grow its new business segments. She will also work closely with Renovo Capital, DIMONT's long term private equity partner, in its continued support to drive additional technology enhancements and new business line growth.
MacIntyre has more than 25 years of mortgage industry experience. She came to DIMONT two years ago as the company's Chief Revenue Officer. Prior to DIMONT, she served as Director of Sales with DocMagic. She previously served as Chief Operating Officer for both Fidelity National Financial and Black Knight Inc.
loanDepot Wholesale Taps Mark Hammond as Regional Sales Manager
loanDepot Wholesale hired Mark Hammond as Regional Sales Manager for its South Region, which includes Alabama, Florida, Georgia, Louisiana, North Carolina, Oklahoma, South Carolina, Tennessee and Texas.
Hammond brings nearly 30 years of financial services and mortgage industry experience, strategic vision and leadership to this role. He started his mortgage banking career in Capital Markets and currently works in field sales.

Top of Mind Co-founder Sherwood Lawrence Takes Dual Role as Chief Marketing Officer, Chief Creative Officer
Top of Mind Networks, Atlanta, announced Co-Founder Sherwood Lawrence will take on the role of chief marketing officer in addition to his current position as chief creative officer.
Lawrence has held a number of c-suite roles since the founding of Top of Mind in 2003, including oversight of the firm's finance, technology and creative departments. As chief marketing officer, he will align Top of Mind's marketing strategy with the organization's sales and user adoption goals. Lawrence will also continue to serve Surefire clients as Top of Mind's chief creative officer.
LenderClose Adds Colleen Kinsey as UX Strategist
LenderClose, Des Moines, Iowa hired Colleen Kinsey as the company's UX strategist and engagement lead, responsible for creating and maintaining consistent end-user experiences.
Kinsey joins the company with prior experience as a senior analyst and integration architect, as well as founder and CEO of international digital marketing agency, Kinseyco.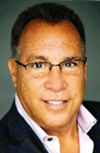 Joel Kornbliet Joins Homespire Mortgage as Northeast Regional Manager
Homespire Mortgage, Gaithersburg, Md., hired Joel Kornbliet as Regional Manager of the Northeast Region. Based in Boston, he will provide leadership, oversight and foster growth of multiple branches across the broader Northeast region.
Kornbliet has more than two decades of sales and executive management experience.

Remine Adds Quinn Nichols, Troy Feeken
Remine, Vienna, Va., hired Quinn Nichols as vice president of communications and Troy Feeken as senior director of MLS product and implementation.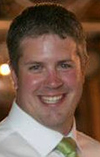 Nichols previously held marketing positions with a Multiple Listing Service and within corporate IT organizations. Recently, she rebranded MARIS, launched a member-centric website and implemented Salesforce Marketing Cloud while rapidly elevating the profile of MARIS in the real estate industry.
Feeken has nearly 15 years in the real estate technology space. He served previously as manager of customer projects of Flexmls from FBS, he was responsible for implementing more than 100 MLS systems.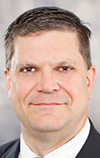 Sandler Law Group Announces New Partners and Of Counsel
Sandler Law Group, Dallas, a provider of residential mortgage document preparation and outsourced closing services, promoted three attorneys to Partner: Brad Cope, Christina Jenkins, and David Pederson. In addition, Diane Jenkins has been promoted to Of Counsel, joining Regina Uhl, who joined the firm as a Partner in November.
Cope, has more than 25 years of legal experience in the residential mortgage industry, both in-house and in private practice, advising financial institutions and licensed lenders on mortgage origination and regulatory compliance issues.

Christina Jenkins has dedicated more than twenty years to the mortgage industry, with extensive experience in residential and commercial originations, servicing and compliance. She advises clients on a broad range of mortgage banking compliance issues, assisting lenders from origination to closing as well as in post-closing compliance review, with a special emphasis on Texas legal practice.

David Pederson has more than 35 years of legal and compliance experience in banking, consumer finance, real estate and construction law. He has focused experience in mortgage lending origination and servicing requirements, secondary marketing issues, usury and fee exportation and state licensing and examination.

Diane Jenkins focuses her practice on residential mortgage lending and advises clients on matters related to loan documentation and state and federal compliance. She has extensive experience practicing as in-house counsel and compliance officer for both mortgage originations and servicing companies.
Regina Uhl has extensive experience in real estate transactions and document preparation, providing services to some of the nation's largest mortgage lenders. Her experience includes service as General Counsel of a national mortgage lender. She is licensed as an attorney in Texas, Kentucky and Illinois and is certified by the Texas Board of Legal Specialization for her demonstrated expertise in the area of Residential Real Estate law.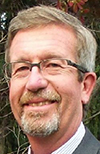 Appraisal Logistics Taps Bob Burns as Senior Sales Executive
Appraisal Logistics, Annapolis, Md., hired Robert Burns as Senior Sales Executive, responsible for promoting and closing sales for both the company's Appraisal Management services and its proprietary AIM-Port appraisal management technology platform.
Previously, Burns spent 10 years with Xome, formerly StreetLinks/Assurant, ultimately serving as Sales Director. Before entering the technology business, Burns was an originator. He was a loan officer for Indiana Mortgage Funding, a loan originator and underwriter for Homeland Capital Mortgage and Branch Manager for CrossStone.

LBA Ware Hires Chris Gassel as Strategic Sales Specialist
LBA Ware, Macon, Ga., appointed Chris Gassel as strategic sales specialist.
Gassel brings a 14-year career in the residential and commercial real estate industries. Prior to joining LBA Ware, he served as a loan officer with USA Mortgage and Paramount Bank. Before that, he oversaw development and management of hotel franchises as vice president of development for Brimark Builders. He spent his early career as a commercial real estate agent at Central Realty.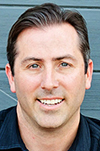 New American Funding Hires Sean Casey as SVP of Retail Sales
New American Funding, Tustin, Calif., hired Sean Casey as Senior Vice President of Retail Sales for Arizona and Texas, responsible for recruiting and building new teams of loan originators.
Casey has 18 years of experience within the industry. His past experience included recruiting, training and mentoring leading mortgage originators and managers. He has held various retail business development and leadership roles, and most recently as a Retail Divisional Manager overseeing the Western United States.
CFPB Adds Five to Executive Team
The Consumer Financial Protection Bureau (Bureau) today announced additions to its executive team. The leadership positions are:
Susan M. Bernard as Assistant Director for Regulations in the Research, Markets and Regulation Division. Before joining the Bureau, she served as the Director of the Office of Regulations and Policy in the Center for Food Safety and Applied Nutrition at the U.S. Food and Drug Administration.
Donna Roy as Chief Information Officer in the Bureau's Operations Division. She has more than 18 years of federal service. Before joining the Bureau, she served as Executive Director of Information Sharing and Services Office at the U.S. Department of Homeland Security where she was focused on innovative solutions for identity management, national scale collaboration and trust platforms, and scalable data infrastructure solutions to customers within a dynamic environment. She is a United States Marine Corps veteran.
Rachelle Vaughan as Chief Procurement Officer in the Bureau's Operations Division. She has more than 11 years of federal service. Before joining the Bureau, she served as Director of Procurement Services for the Corporation for National and Community Service where she was executive procurement officer and oversaw the agency's entire acquisition portfolio.
Thomas G. Ward will serve as Assistant Director of Enforcement in the Supervision, Enforcement & Fair Lending Division. Before joining the Bureau, he served as a Deputy Assistant Attorney General in the Civil Division at the U.S. Department of Justice. Prior to this appointment, he was a litigation partner with Williams & Connolly LLP, where his practice focused on financial and securities litigation and investigations; and a corporate associate at Sullivan & Cromwell LLP in New York City.
David Wernecke as Chief Experience Officer. He has served at the Bureau since 2013, most recently as the Section Chief in the Consumer Response Product Office. He has more than 20 years of executive experience in the financial services industry and five years in management consulting supporting federal agencies.