Mortgage Vendor News & Views with Scott Roller–July 2020
Scott Roller founded 3W Partners LLC and is Co-Founder of Vendor Surf LLC (www.VendorSurf.com), each dedicated to revolutionizing sourcing of vendors in the mortgage and credit union ecosystems. The companies monitor and report on the service provider market to provide participants what they need to excel in today's market. Mortgage Vendor News & Views is a monthly feature in MBA NewsLink.)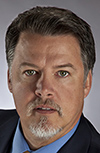 In this ongoing article series, we report on mortgage and credit union vendor marketplace events and trends, and we then share our viewpoints. Today we highlight three very unique tech vendors that help in attracting and retaining borrowers, while improving your customer care model via a variety of newer entrants in our service provider market.
These are not your typical vendors. I have met extensively with each of the following leadership teams, truly understanding their value propositions:
• Adwerx (attract borrowers)
• Capacity (latest tech for end-to-end customer care and optimization)
• HomeBinder (retain the borrower long after the loan closes)
Simply stated – really cool, innovative and useful offerings that do not resemble others in the mortgage and credit union ecosystems. Collectively, these three introduce entirely new ways of approaching the full-stream life cycle of lending, from lead generation through smartly servicing and retaining your coveted consumers. Check out how these innovators help make you 'more sticky' with referral sources and borrowers throughout their journey and with clients in your portfolio. And, if you like reducing cost and improving service at the same time, you will enjoy today's read.
Adwerx – www.adwerx.com
Loan origination leaders should take a tour of this true trailblazer within our industry. Adwerx is a state-of-the-art digital advertising platform that is savvy and customizable, from enterprise level to individual loan officer, depending upon what you need.
You can market directly to borrowers while increasing loan officer productivity and retention by automating ads. Reach home buyers with enterprise-grade behavioral, geographic and custom audience targeting technology – wrapped in digital marketing best practices. Each loan officer can target their leads with customized options on the TYPE of digital ad and VENUE most likely to produce results, such as social media, mobile devices, news sites, online and get this – even streaming TV ad rates have become more affordable.
Digital advertising can be foreign to many of us, however, Adwerx has really scored a simplicity trifecta.
1. Building a platform with an intuitive and powerful design
2. Standardizing the process for consistency, management approval, compliance and adherence; Review and approve loan officer ads in seconds with a fully automated workflow
3. Lets you structure at a company level, yet incredible flexibility at the loan officer level; Match the perfect message to the right audience
You know you have something special when your lender clients begin talking up your platform in loan officer recruiting and retention discussions.
Capacity – www.capacity.com
Local to me in the St. Louis area, I have visited Capacity a few times and continue to be enamored by their technology and their rapidly growing mortgage client list – including major players.
Capacity threads it all together using Artificial Intelligence, Machine Learning and Natural Language Processing. The Capacity platform connects your apps, mines your documents and captures tacit knowledge from SMEs, building an unrivaled customer care infrastructure. Imagine simply being able to ask things like:
–Is the rate locked on the Jones loan?
–Any borrowers past due on providing me documents?
–Any files in underwriting for over 15 days?
What can Capacity do for you? Browse, search and chat in one simple interface. Instant loan information, whenever and wherever you need it. With feedback, human-in-the-loop assistance and verification systems, you are assured knowing the answers you're getting are correct. Here is a sample of Capacity's key offerings.
1. Enterprise Search – Their AI-powered support automation platform houses critical data needed by your support staff
2. Cloud Drive – Make documents quarriable, mining them for actionable data. No longer just a 'dumb doc' image
3. Knowledge Base – Put structured and unstructured knowledge in a designated place
4. Co-Pilot Console Helpdesk – So many functions are often led by manual processes and email inboxes. Capacity can write rules to route, categorize, tag and ultimately hand off to the appropriate role/person for action
5. Workflows – Leveraging all the above capabilities, Capacity can automate custom workflows by accessing all the disparate apps, execute tasks, issue alerts and required actions sent to specific roles/people
Build customer loyalty while improving quality and efficiency – reducing costs at the same time. There is an employee loyalty component here too. There's tremendous loan officer turnover in the mortgage industry, often because lenders do not offer efficient and effective tools to drive abilities for larger pipelines and compensation. It would hard to walk away from enablers like Capacity's.
Net Message – Find the capacity to explore Capacity. Use cases are endless and can be custom built around you. Surprisingly, implementations are not the heavy lift I was envisioning. Go live within 30 days!
HomeBinder – www.homebinder.com
You closed the loan, now let technology take over. Don't be forgotten by borrowers post-closing. According to HomeBinder, 71% of clients forget their lender's name within just 13 months after closing. That is never good, especially in a rate environment with intervals between refinancing being so brief.
HomeBinder is a digital '3-ring' binder for the homeowner, online and a mobile app, to help homeowners organize and manage all aspects of their home. It helps homeowners reduce headaches and save money through ongoing support and centralized organization for everything related to their home – property specific info, localized expertise, and their suite of tools to help homeowners take action on their largest asset. Examples:
• Maintenance reminders to prevent emergency repairs
• Contractors previously used, work completed (paint colors/codes, make/model of roof shingles or siding, etc.)
• Appliance recall notices
• Log of home inventory for insurance claims
• Digital document storage (e.g. disclosures, closing package, inspection report and receipts so that they're always available)
• Referred service providers; Leverage a local trusted network to connect with home pros
It can be branded with just the loan officer information or co-branded to also include the referring real estate agent. Loan documents can be loaded automatically for the homeowner for posterity through an integration.
Be unforgettable. Achieve more repeat and referral business post-closing. Stay in front of your borrowers with your contact information tied to the various homeownership and life event stages, such as:
• Home Equity Loans
• Refinancing
• New Loans (vacation home, etc.)
Be ahead of the curve with a digital product that adds meaningful value and peace of mind on the largest asset most of us will ever own. HomeBinder just announced its partnership with Ellie Mae® to integrate with the Encompass® digital mortgage solution.
Our Take – These Vendors
It is rare to be able to talk about multiple innovations in this marketplace that has long complained about the lack of it. Adwerx, Capacity and HomeBinder as stand-alone components are just plain impressive – getting me a bit 'tech tipsy.' When I think about the prospects of a lender deploying all three vendors, I slip into a state of 'digitally drunk!'
While every age group stands to benefit from the thought leadership coming from these three vendors, Millennials are sure to take notice, from a consumer and an employee perspective – and the Millennial ranks continue to swell in both.
Finally, speaking of tech – Siri or Alexa (anyone!), what are the best natural remedies for my hangover?
(Views expressed in this article do not necessarily reflect policy of the Mortgage Bankers Association, nor do they connote an MBA endorsement of a specific company, product or service. MBA NewsLink welcomes your submissions. Inquiries can be sent to Mike Sorohan, editor, at msorohan@mba.org; or Michael Tucker, editorial manager, at mtucker@mba.org.)