People in the News
Planet Home Lending Expands Senior Executive Team
Planet Home Lending LLC, Meriden, Conn., promoted Kathy Keller to SVP of Strategic Initiatives and hired Mike Eckrote as SVP of Quality Control and Christopher Joles as SVP and Enterprise Risk Officer.

Keller joined Planet Home Lending in 2018 as Eastern Division Production Manager. Now, as SVP of Strategic Initiatives, she helps the company achieve competitive advantages and gain cost efficiencies. She will also formulate compliance policies and procedures. She has more than 20 years in the mortgage industry.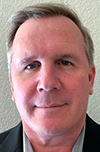 Eckrote is charged with enhancing the company's quality control and anti-fraud programs, responding accurately to compliance reviews and implementing action plans to improve quality in all business units. Eckrote also leads the origination and servicing QC teams. Before joining Planet Home Lending, he held leadership positions at several mortgage firms. He was SVP of Retail Finance with Pacific Union Financial LLC; and during his time with Nationstar Mortgage (Mr. Cooper), he held several SVP roles, including finance, finance originations and QC and quality assurance.

Joles oversees development, deployment and maintenance of the company's enterprise operational risk program. He will also enhance governance, risk management and compliance processes for the organization. Prior to joining the company, he was VP of Internal Audit with Finance of America Mortgage, where he performed risk assessments and evaluated potential exposures. He has also held additional risk and internal audit leadership positions, including VP of Risk and Compliance with Nationstar Mortgage (Mr. Cooper) and VP of Risk Management with Pacific Union Financial LLC.

Guild Mortgage Names Michael Querrey VP of Strategic Retail Growth
Guild Mortgage, San Diego, hired Michael Querrey as vice president of strategic retail growth for its Mountain West Division. He will support the company's retail growth initiatives and lead recruiting for branches in Arizona, California, Colorado, Hawaii, Nevada, New Mexico and Utah.
Querrey has nearly 30 years of mortgage industry experience. Prior to joining Guild, he served as executive vice president of production for ClosingMark Home Loans. He previously served for six years as national sales manager and head of retail production with Castle & Cooke Mortgage. He began his career with North American Mortgage in 1992 and worked as a producer for several years before assuming sales leadership roles with Castle & Cooke.
Steven Rouse Elected to Board of Mortgage Bankers Association of Missouri
Appraisal Logistics, Annapolis, Md., announced Steven Rouse, Regional Account Manager for the Midwest, has been elected to the Board of the Mortgage Bankers Association of Missouri.
Rouse already serves as Committee Chair for the Mortgage Bankers Association of St. Louis, as a Board Member of the Kansas City MBA and is President of the National Association of Professional Mortgage Women of St. Louis.
Black Knight Hires Richard Lombardi, Kevin Hughes in Data & Analytics Business
Black Knight Inc., Jacksonville, Fla., announced Richard Lombardi and Kevin Hughes joined the company's Data & Analytics organization. Lombardi will serve as senior vice president for Data Strategy & Innovation, while Hughes will be senior vice president of Sales and Business Development for Black Knight's Multiple Listing Services technology business.
Prior to joining Black Knight, Lombardi served as chief operating officer of ATTOM Data Solutions, responsible for oversight of operations, sales, customer success and contracts. Before that, he was vice president of Data Solutions and Licensing with CoreLogic, responsible for overall sales strategy and field engagement within the National Licensing division.

Hughes most recently served as CEO of technology start-up BoxMLS. A co-founder of Clareity Security, Hughes is also a featured speaker and panelist expert at industry conferences, including multiple National Association of Realtors conferences, Clareity workshops, and state, local and MLS specific trade shows/conferences.
Gateway First Bank Adds Eight
Gateway First Bank, Jenks, Okla., announced expansion of its banking professional team in the Tulsa and Dallas markets. The eight team members have experience working in financial institutions, private wealth management/private banking, commercial banking, commercial lending and treasury management.
In the Tulsa area:
–Ann Darnaby, Senior Vice President and Director of Treasury Management, is a senior treasury professional with experience in sales and product management.
–Todd R. Ward, Senior Vice President of Commercial Lending, is responsible for creating and maintaining relationships with commercial clients through a full array of products and services. Ward brings 25 years of progressive, customer-focused and detail-oriented experience in financial analysis and customer relations.
–Ashley Toma, Senior Private Banker, will manage private banking portfolios and connect business owners, executives and others to products and services offered by Gateway. Toma will use her extensive private banking and wealth management expertise to develop banking strategies, solutions and guidance, customized to clients' needs.
–Casey R. Beeman, Vice President and Private Banker, will work on complex accounts and ensure client relationships are developed and expanded. With 16 years as a wealth manager, Beeman brings a mix of asset and capital management to the team.
In the Dallas area:
–Joell Maddox, Senior Vice President and Director of Treasury Services, will be responsible for sales and managing relationships with financial institutions, title companies and commercial customers that are using Treasury Management Services. Maddox's experience in the financial industry spans more than 30 years, blending both mortgage and correspondent banking.
–Greg Hargis, Senior Vice President of Financial Institutions, will be responsible for acquiring new and managing existing relationships with financial institution clients. Hargis has 30 years of banking experience with specific expertise in financial institution lending, credit analysis and underwriting, risk management, capital markets, treasury management and other banking services.
–Dan Killian, Senior Vice President of Commercial Lending, is a client-focused banker with experience and skills in relationship and division management, marketing and prospecting, portfolio and risk management and credit risk approval.
–Nicholas Ripollone, Private Banking Executive, will provide specialized services, including credit and deposit products, to high net worth clients. He brings more than four decades of banking experience to Gateway, of which 25 years were spent working exclusively in the field of high net worth lending.

Plaza Home Mortgage Names Kelley Tillinghast SVP, Chief Underwriter
Plaza Home Mortgage Inc, San Diego, hired Kelley Tillinghast as Senior Vice President and Chief Underwriter, responsible for overseeing all underwriting in Plaza's three channels (Wholesale, Correspondent and Reverse) and playing a key role in setting company underwriting policies and standards..
With more than 20 years of industry experience, Tillinghast joins Plaza from Guild Mortgage where she was the Vice President and National Underwriting Manager for the past five years. Earlier, she held senior level positions in underwriting, operations and risk management with Penny Mac, JP Morgan Chase Bank, GE Mortgage Insurance and Bank United.